Product Description
Wire Mesh Filter Discs
Wire mesh filters have the greater number of finer wires in the Shuttle direction and is woven by both plain weave and twill weave patters. It is usually rated by the size particle it will keep, either as the absolute micron rating or the nominal micron rating, expressed in microns. These are fabricated using high grades of stainless steel in order to meet our customers requirements. We are highly welcomed by the international market as noteworthy Wire Mesh Filters Manufacturers in Anping China. We have rich experience in this field and we are fully aware of the exact requirements of the market.
Material: stainless steel wire mesh, wire cloth, steel mesh, copper mesh, square wire mesh, stainless steel woven mesh, black wire cloth, galvanized wire mesh and other metal and so on.
Mesh diameter: 5 mm to 600 mm
Filtration Rating: 12 to 1,000 micrometer
Category: There is single-layer, multi-layer; according to shape into round, rectangular,
kidney-shaped, oval-shaped, etc.
Usage: used in rubber, plastic industry, grain screening, etc.
Specification:
Round shape: diameter 44 to 600mm
toroidal shape: inner diameter 18mm to 250mm, outer diameter 50-350mm
rectangular shape: width 50mm to 100mm, length 60mm to 400mm
Advantages:
It is high quality and filtration capacity , precise fitting filter elements,
optimum cost-performance ratio , constant quality control during production etc.
It is widely used in melt filtration.
Packing: packed in plastic film, outside is wooden cases.
Feature:
1.Good filter performance,Can play a uniform surface filtration performance to
particle size of 2-200um
2.Good corrosion resistance, heat resistance, pressure resistance, abrasion resistance,
3.Pore uniformity, and the precise filtration accuracy
4.Unit area of the large flow
5. applicable to low temperature, high temperature environment
6.Repeat use after cleaning,free replacement
Photo: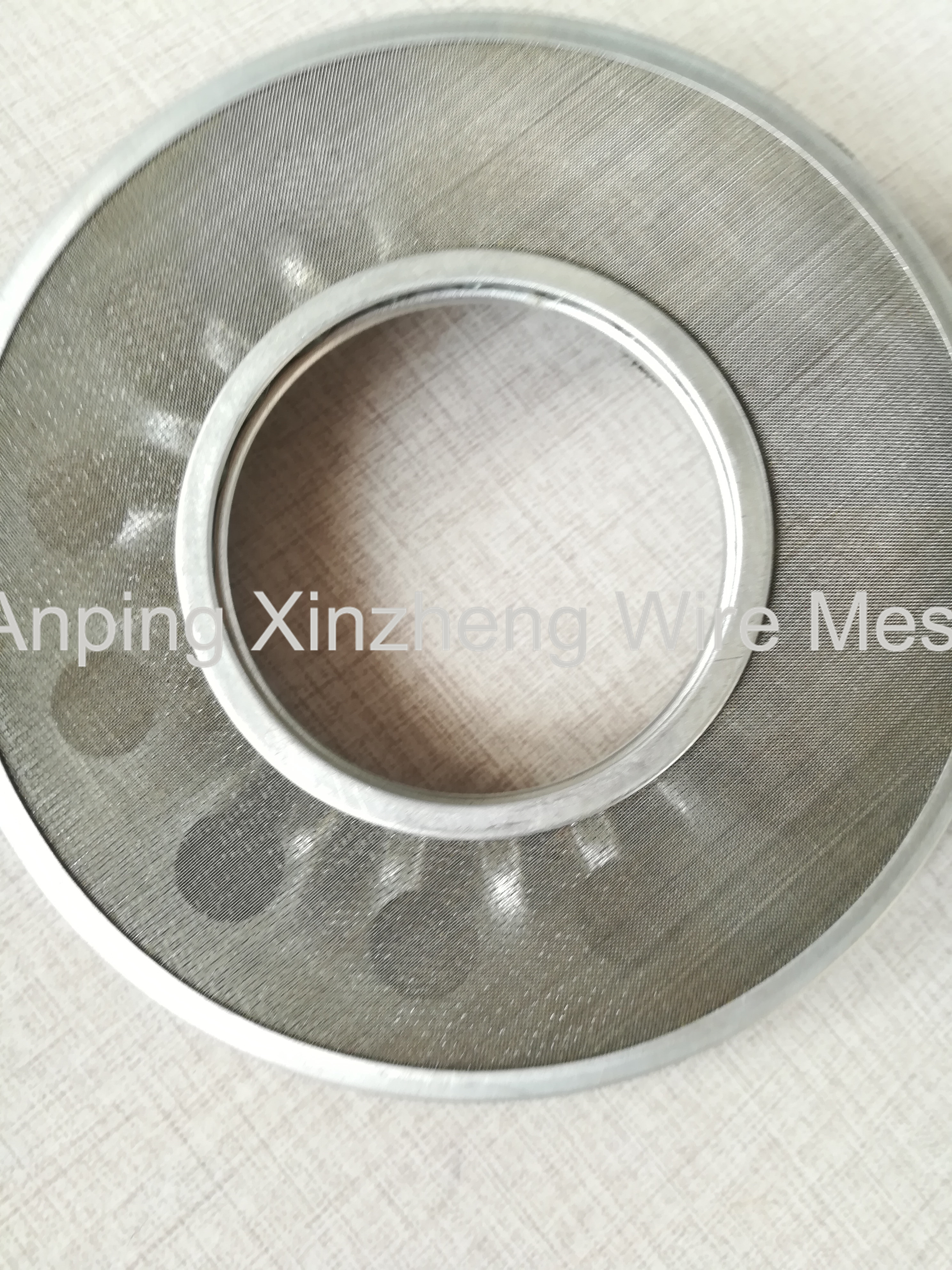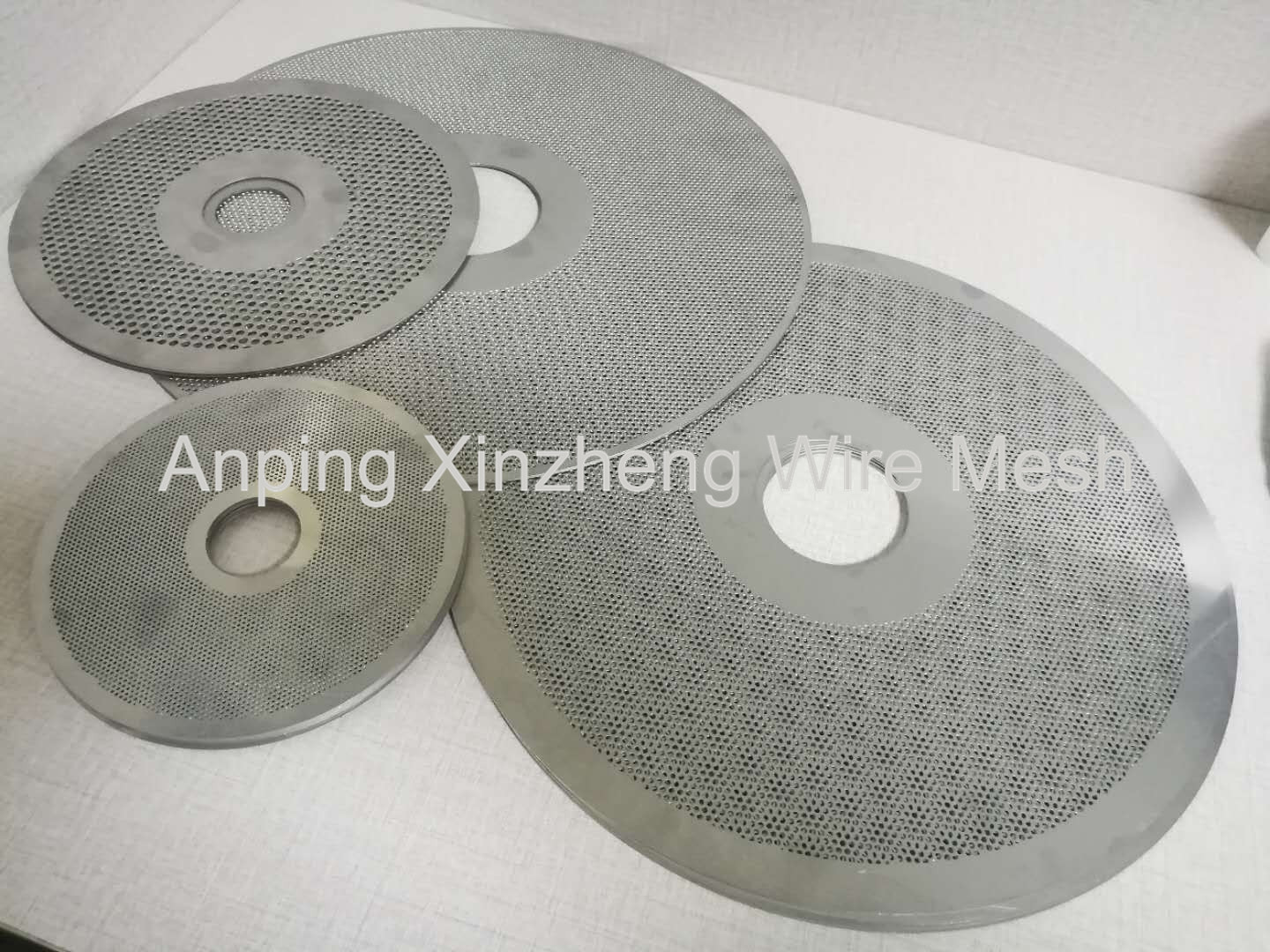 Anping Xinzheng Can also produce stainless steel wire mesh, expanded metal mesh, perforated metal mesh, barbecue wire mesh, brass wire mesh, filter disc, aluminum foil mesh, etc.