Product Description
Stainless Steel Welded Wire Mesh Panel
Stainless steel welded mesh panels select first class stainless steel wire or rod as its raw material, and it is manufactured through high-precision processing machines. The wire itself has strong resistance to rust, corrosion,and atrocious. Therefore, if you are in need of a welded wire mesh in an place with chronic exposure to easily corrosive environment, stainless steel welded hardware cloth is absolutely your best choice. Although its price is relatively higher than galvanized welded wire mesh or low carbon steel welded wire mesh, it is worth comparing with its higher characteristics. Moreover, the stainless steel welded mesh is processed by high-precision automatic equipment. Thus, even if the welded mesh suffers partial pressure or cutting, it will still not come loose.
Material: Stainless steel wire
Specifcations:
Typical Sizes: 5/8" x 5/8", Wire Gauge 18,19,20,21;




3/4" x 3/4", Wire Gauge 16,17,18,19,20,21;




1" x 1/2", Wire Gauge 16,17,18,19,20,21;




1-1/2" x 1-1/2", Wire Gauge 14,15,16,17,18,19;




1" x 2", Wire Gauge 14,15,16;




2" x 2", 12,13,14,15,16

Standard roll length: 30m;width: 0.5m to 1.8m

Special sizes is available at request

Packing: The hardware cloth is wrapped in waterproof paper in rolls. Then in cartons or in pallet

Features:
In comparison with the galvanized welded hardware cloth, the stainless steel welded mesh supply better corrosion resistance performance. However, its price is a little higher. In addition, some of its other features are mainly reflected as follows:
Application: Stainless steel welded mesh can be widely used in poultry breeding, civil construction, machine protection, highway, railway, sports venue fencing, road green belt protection and so on.
Photos: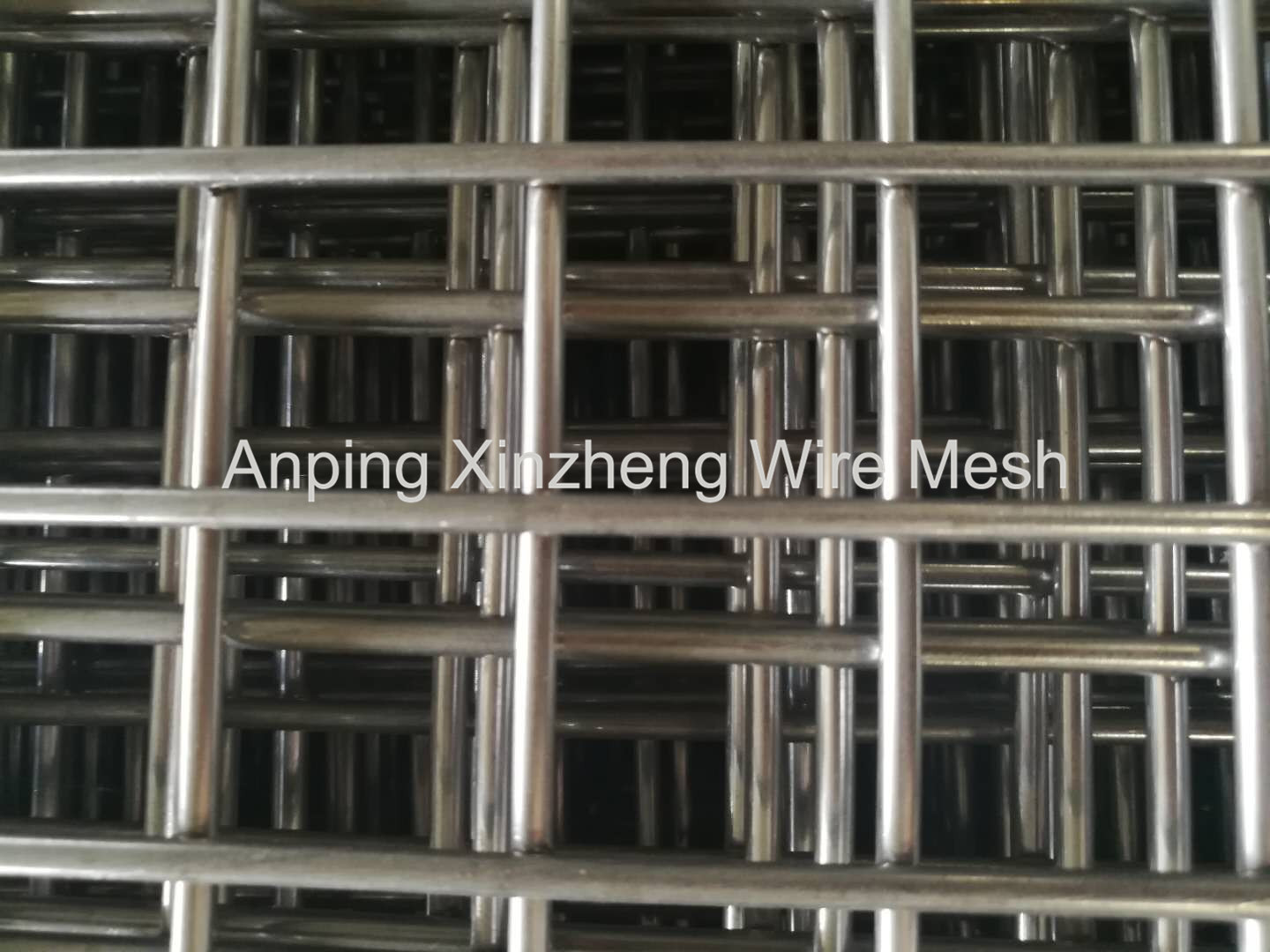 Anping Xinzheng Metal Wire Mesh Co. Ltd can also produce the below products: stainless steel wire mesh, expanded metal mesh, perforated metal mesh, crimped wire mesh, stainless steel plain dutch weave mesh, aluminum foil mesh, filter disc, barbecue wire mesh, aluminum mesh and other metal wire mesh products. If you need the products, contact us. We can give you competitive price, quality products, and best service.