Product Description
Slot Holes Perforated Sheets
Slotted perforated metal sheets are sheets of material that contains holes punched by a slotted mould. The mould can be choose in width and length, and the ends of the slot can be round or square. Our slotted perforated metal is extremely versatile and light in weight and is ideal for so many applications, including screens, diffuses, guards, filtration, vents and more and more. We carry a diverse selection of staggered or straight row patterns in a wide varieties of hole sizes, gauges and materials.
Material: Steel sheet, stainless steel sheets, galvanized sheets, low carbon steel sheets
Features:
• Light weight
• Extremely versatile
• Economical
• Customized
• Large and small open area can be control
• Decoration
• So many patterns, materials and gauges
• High strength-to-weight ratio
• Allows for passing of air, light, sound or liquids
• Provides security ensure
• Easy to fabricate and fix

Applications:
• Vents
• Screens
• Guards
• Diffuses
• Strainers


Photos: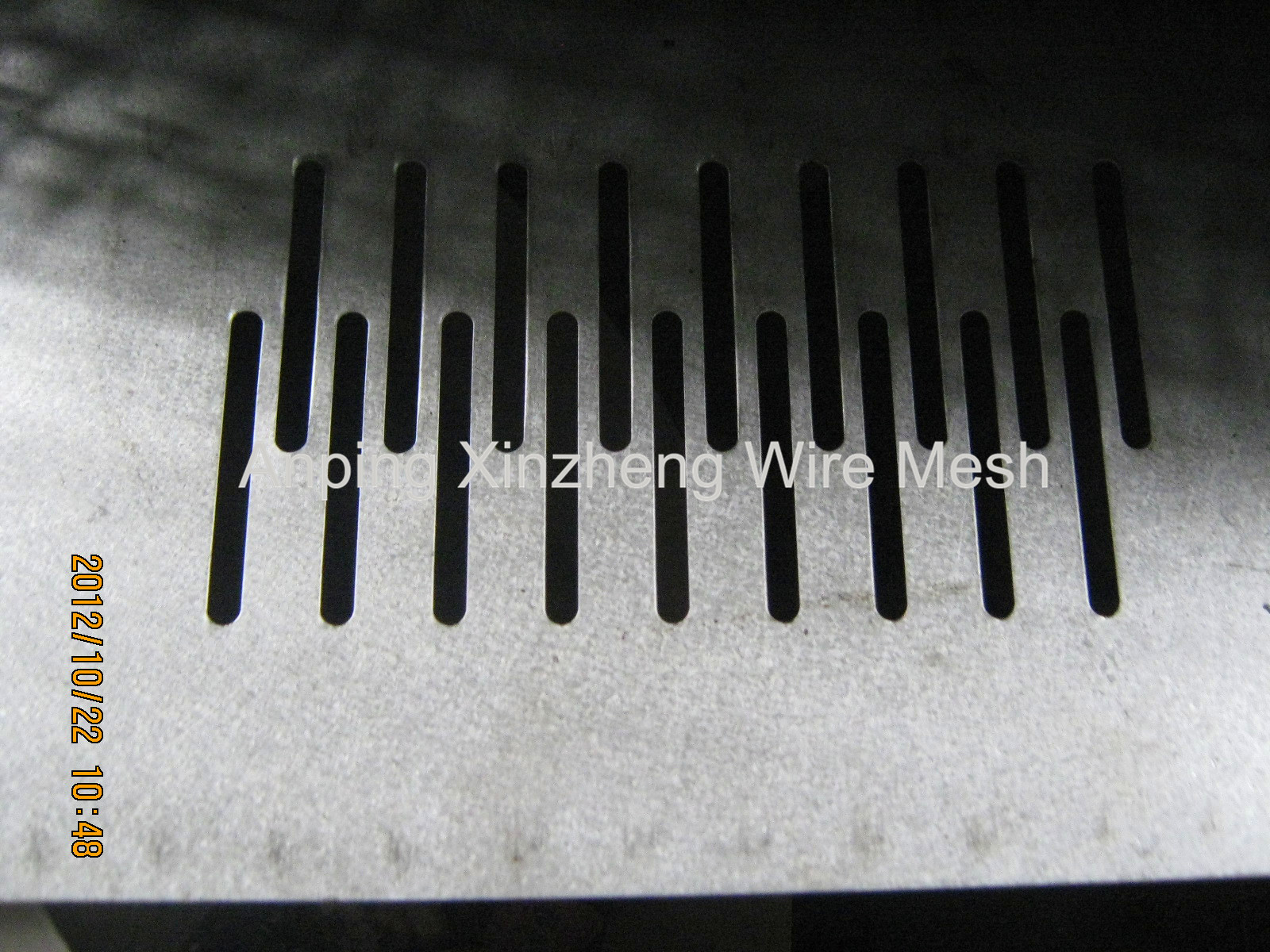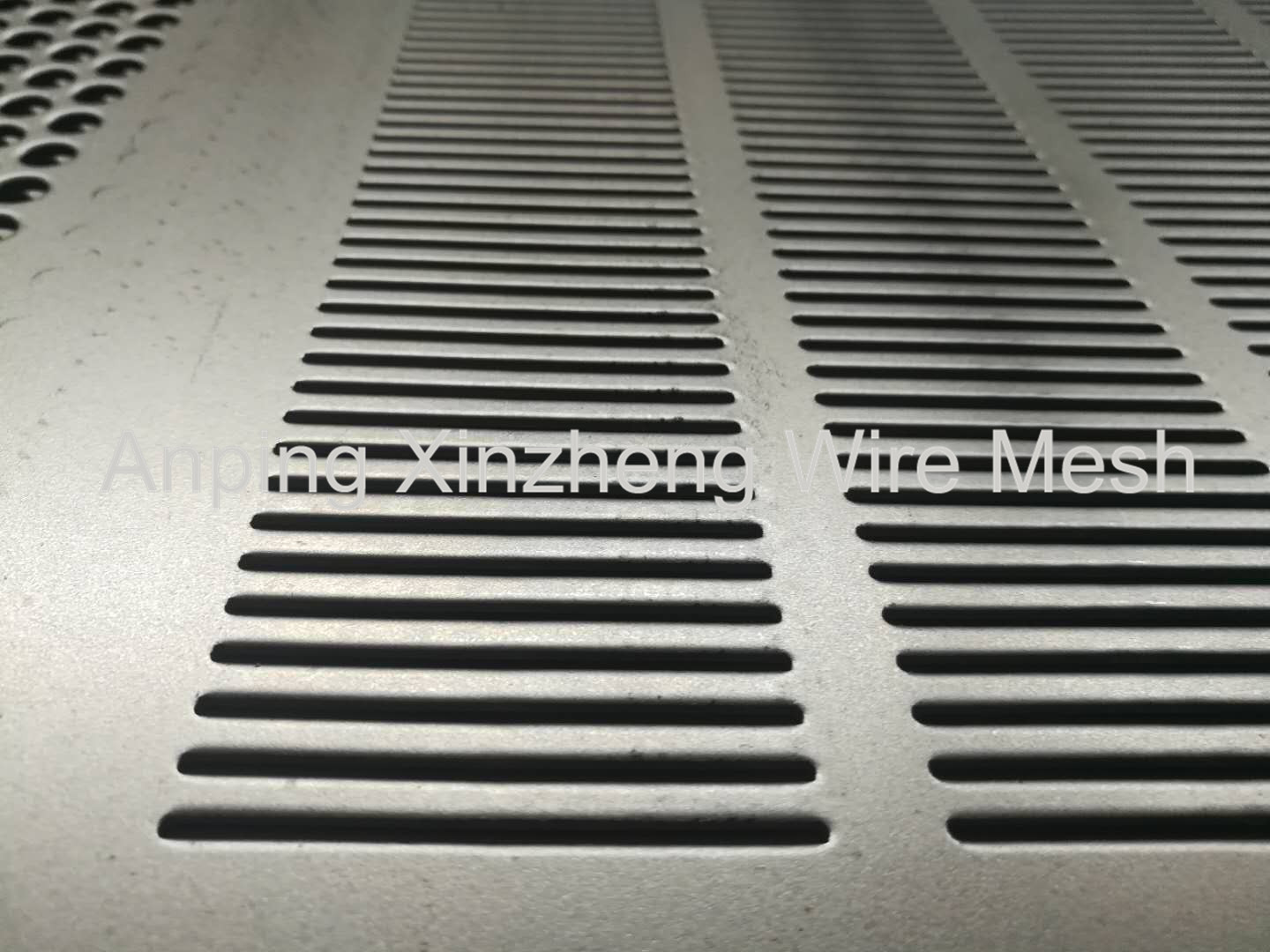 Anping Xinzheng Metal Wire Mesh Co. Ltd can also produce the below products: stainless steel wire mesh, expanded metal mesh, perforated metal mesh, crimped wire mesh, stainless steel plain dutch weave mesh, aluminum foil mesh, filter disc, barbecue wire mesh, aluminum mesh and other metal wire mesh products. If you need the products, contact us. We can give you competitive price, quality products, and best service.