Product Description
Dust Suppression & Wind Proofing Mesh
The wind and dust suppression net is also called the windshield wall, the windproof net, and the dust proof net. This product is made of metal raw materials punched, pressed and sprayed by mechanical combination die. It has high strength, good toughness, resistance to bending, anti-aging, anti-flame retardant, high and low temperature resistance, acid and alkali resistance, strong bending deformation resistance, etc.Excellent performance; After special formula and process, it can be made into various thicknesses and colors according to user's needs. It has long service life, bright color and not easy to fade. The overall dust suppression effect is good, and it is better than similar products at home and abroad.The wind and dust suppression net not only has beautiful appearance, low maintenance cost, but also has the advantages of fireproofing and anti-theft. It completely avoids the repeated investment of surface covering, spraying technology and full sealing, costly, limited by site and operation requirements, and dust suppression.Poor effect.This technology is low in cost, flexible in setting, and simple to install.One investment, long-term benefit.After the wind and dust suppression wall is set up, not only the environment with serious pollution will be improved, but also the coal yard that implements the wind and dust suppression wall will save thousands of tons of coal every year, and achieve the best social benefits while obtaining the largest Economic benefits, beautiful and tidy wind and dust suppression walls have also become a pleasant landscape in these areas!
Material: Stainless steel plate, steel plate, iron plate, galvanized plate, aluminum plate, brass plate, and more


Hole Shape: round, square, scale hole, hexagonal hole, plum blossom and so on.
Specifications:
According to different specifications, metal wind and dust suppression nets can be divided into three types: single peak series, double peak series and three peak series.
1. Single peak series: the forming width is between 250mm and 500mm, the thickness of the sheet is between 0.5mm and 1.5mm, the peak height is 50mm--100m, and the length is within 4m.
2, double peak series: sheet thickness between 0.5mm-1.0mm, forming width between 400mm--600mm, length within 10 meters, peak height 50mm--100m.
3. Three-peak series: the peak height is generally 80mm, the forming width is 810mm, the length is within 10m, and the thickness of the sheet is between 0.5mm-1.0mm.


Characters: High strength, toughness, resistance to bending, anti-aging, anti-flame resistance, high temperature, acid, strong ability to withstand bending excellent performance.
Applicants:
It is mainly used for wind and dust suppression of coal storage plants in coal mines, coking plants, power plants and other enterprise factories; port, dock coal storage plant and various material yards; dust suppression of various open storage yards of steel, building materials, cement, etc.;Windproof, sandy weather, dust proof and other harsh environments; railway, highway coal conservancy station coal storage yard, construction sites, road dust, both sides of the highway.
Photos: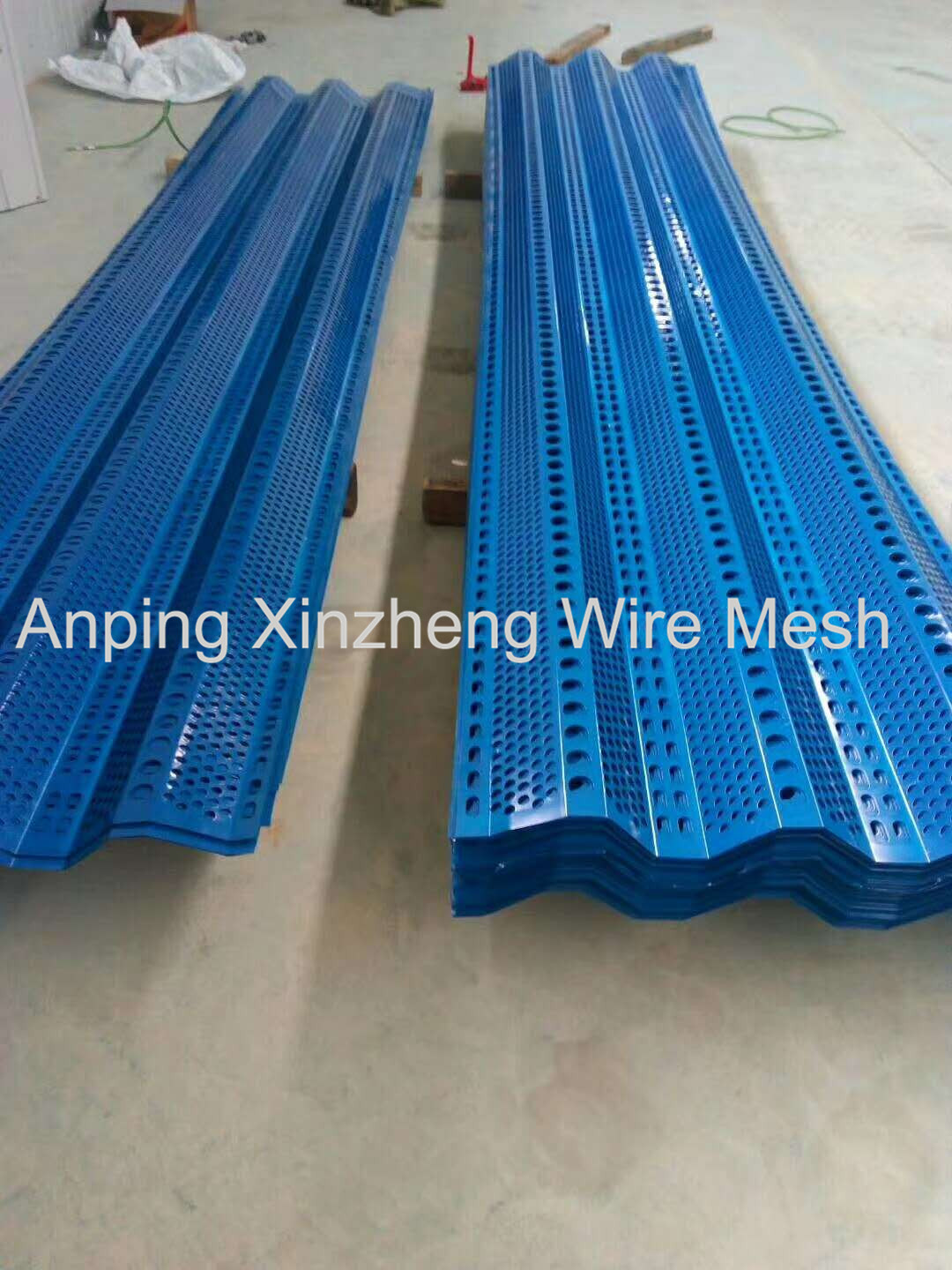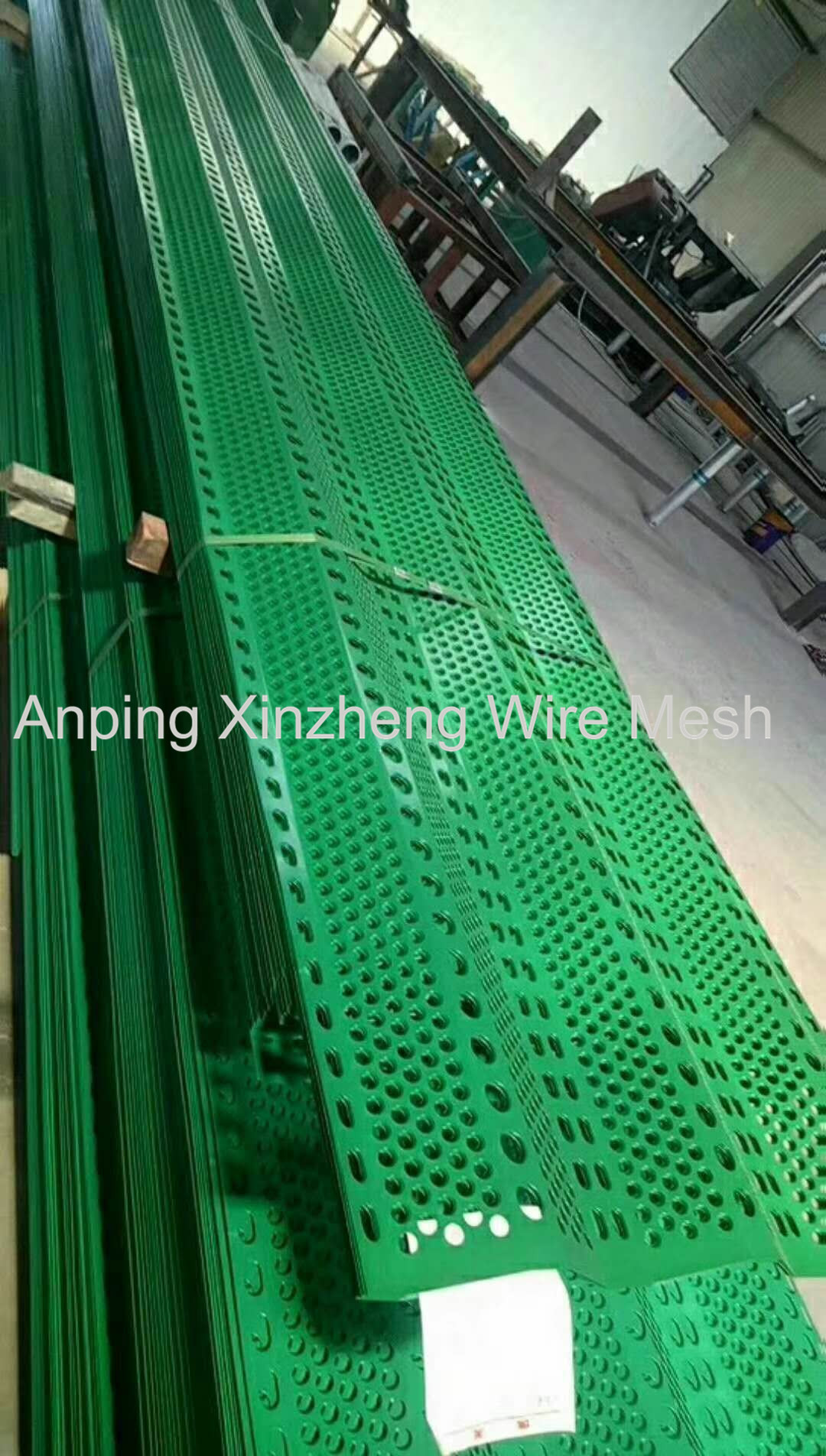 Anping Xinzheng Metal Wire Mesh Co. ltd can also produce stainless steel wire mesh, expanded metal mesh, crimped wire mesh, filter disc, aluminum foil mesh, barbecue wire mesh and other filter products. Your inquiry are welcome.