Product Description
Round Holes Perforated Metal Mesh
Round holes ranging is from under 0.6 mm to over 75 mm account for 80% of the production of the perforated industry. Round holes can be produced with greater efficiency and less expenses than any other hole shape. The dies and punches to make round holes are the most cost efficient to build & maintain. Round holes are the most versatile in their application, providing a wide range of open area and handsome appearance. The holes have several kinds staggered ways, and 60 degree staggered pattern is the most popular arrangement because of its inherent strength and the wide range of open areas it can provide.
Material: Stainless steel plate, galvanized plate, steel plate, aluminum plate, brass plate, and other alloy plate.
Specifications: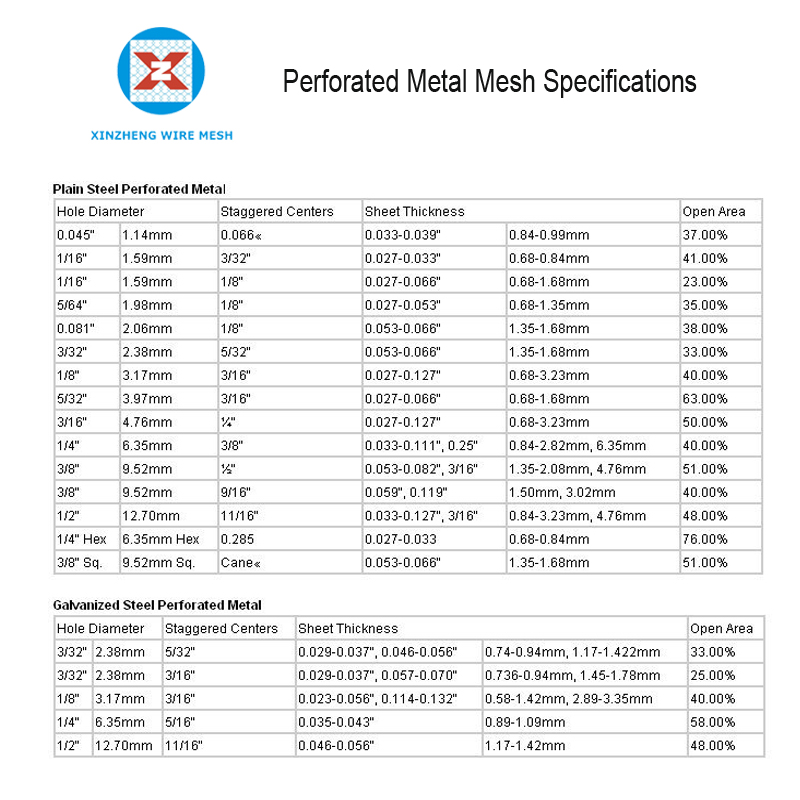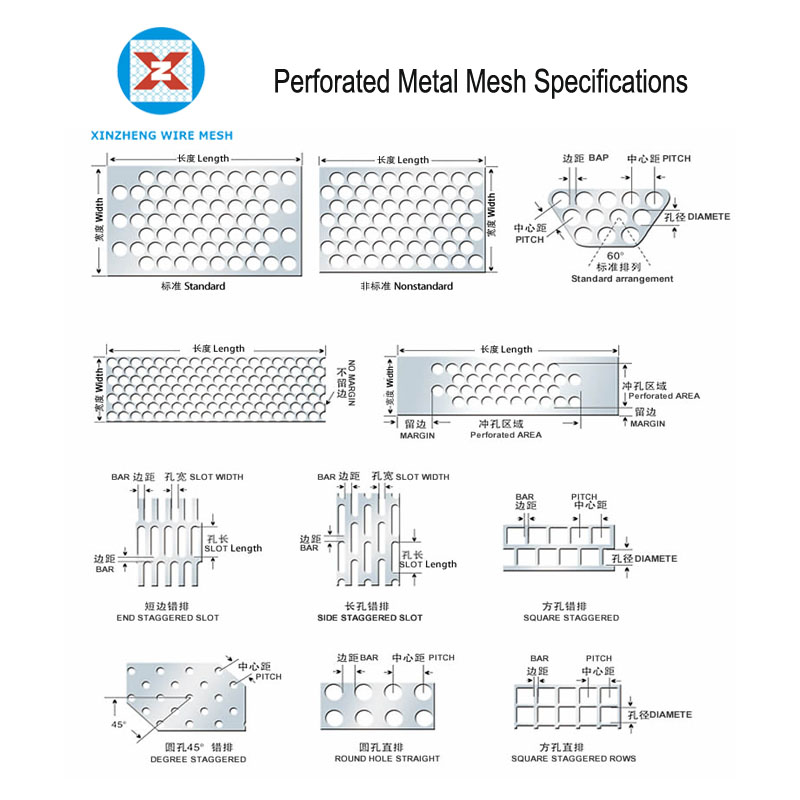 Photos: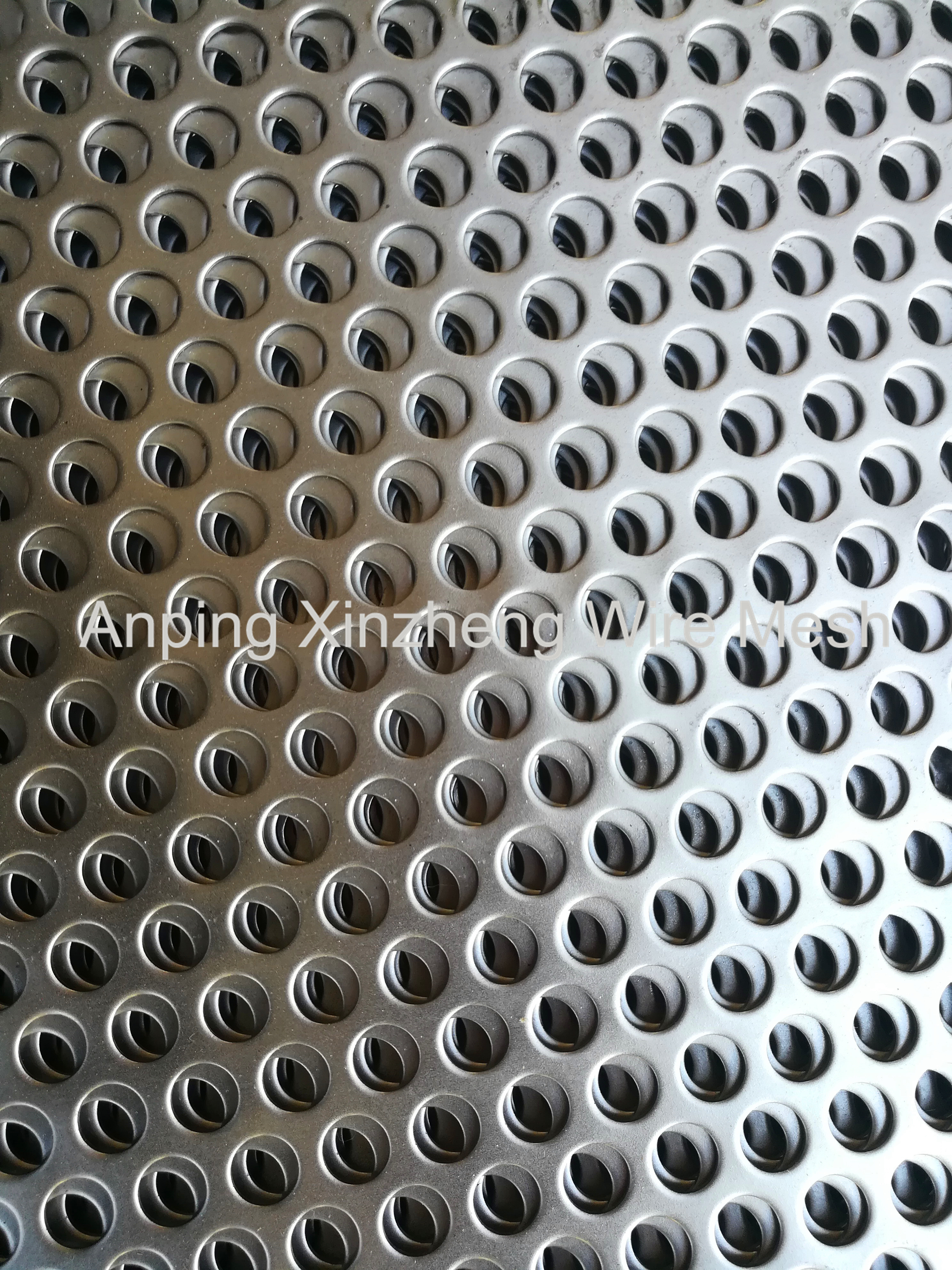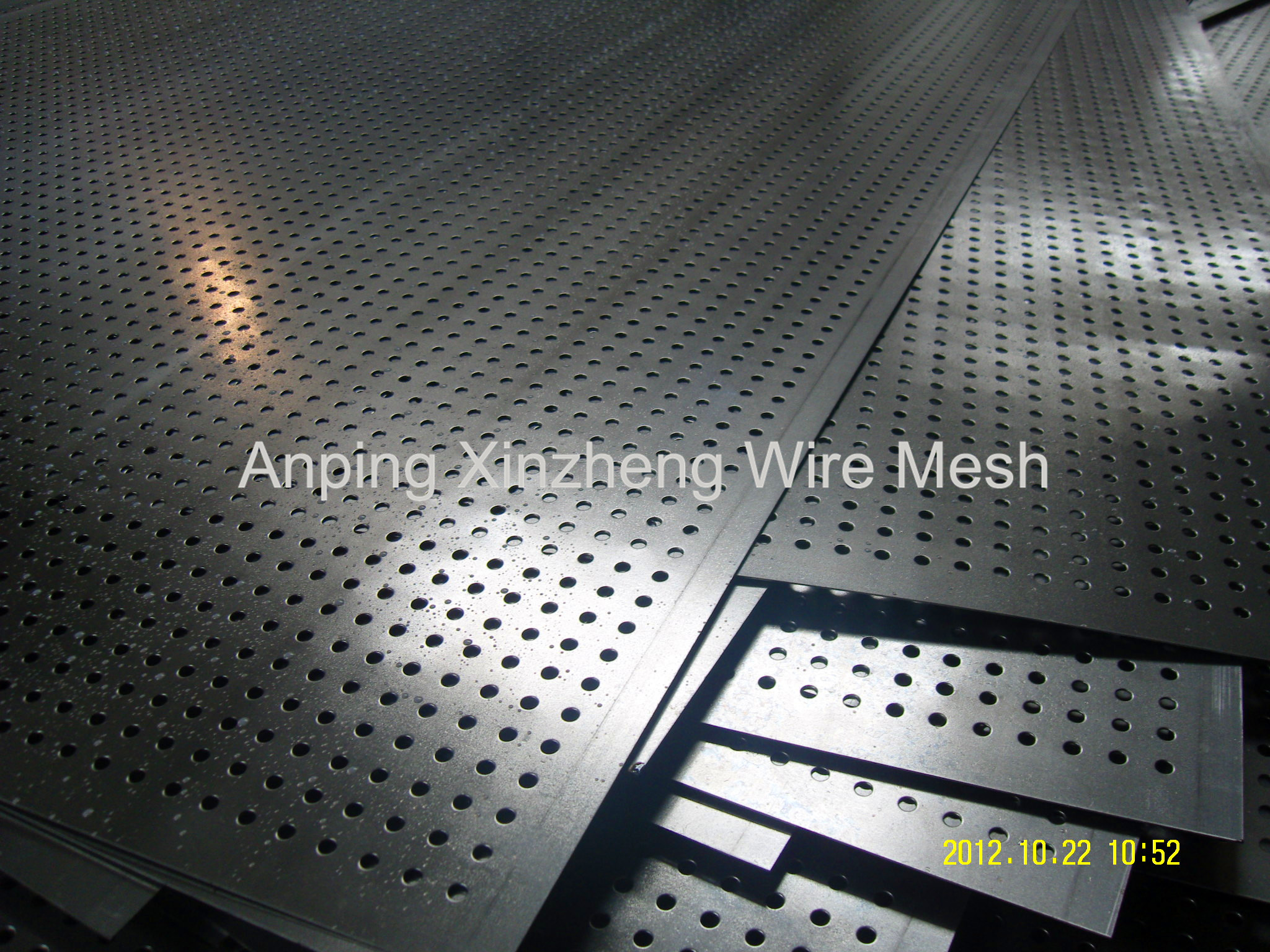 Anping Xinzheng Metal Wire Mesh Co. Ltd can also produce the below products: stainless steel wire mesh, expanded metal mesh, perforated metal mesh, crimped wire mesh, welded wire mesh, stainless steel plain dutch weave mesh, aluminum foil mesh, filter disc, welded wire mesh, barbecue wire mesh, aluminum mesh and other metal wire mesh products. If you need the products, contact us. We can give you competitive price, quality products, and best service.