Product Description
Pvc Coated Expanded Metal Mesh Fence
Expanded Metal mesh is a kind of versatile and economical product. It is made from a sheet of metal uniformly slit and stretched, forming diamond-shaped openings or hexagonal-shaped openings in the sheets – Expanded is a piece construction that will not unravel and under normal circumstances and will hold its shapes for long long times. The strands and bonds of the diamond-shaped trusses add strength and rigidity. Expanded Metal mesh comes in a standard (raised) or flattened diamond pattern in a variety of gauges, opening sizes, materials and sheet sizes. In recently years, expanded metal mesh have been used in fencing more and more. It can be galvanized or pvc coated.
Material: Galvanized steel plate
Characteristics:

Resist corrosion, Antioxidant, Permanently maintain the integrity of design,Good temperature resistance & not easy to wear, Smooth & shiny surface, Beautiful and substantial. It can be widely used in fence protection, highway and railway bridge on both sides of the protection zone, airports, municipal construction in the park, lawn, zoo, pool, lake, roads, residential segregation etc.
Specifications: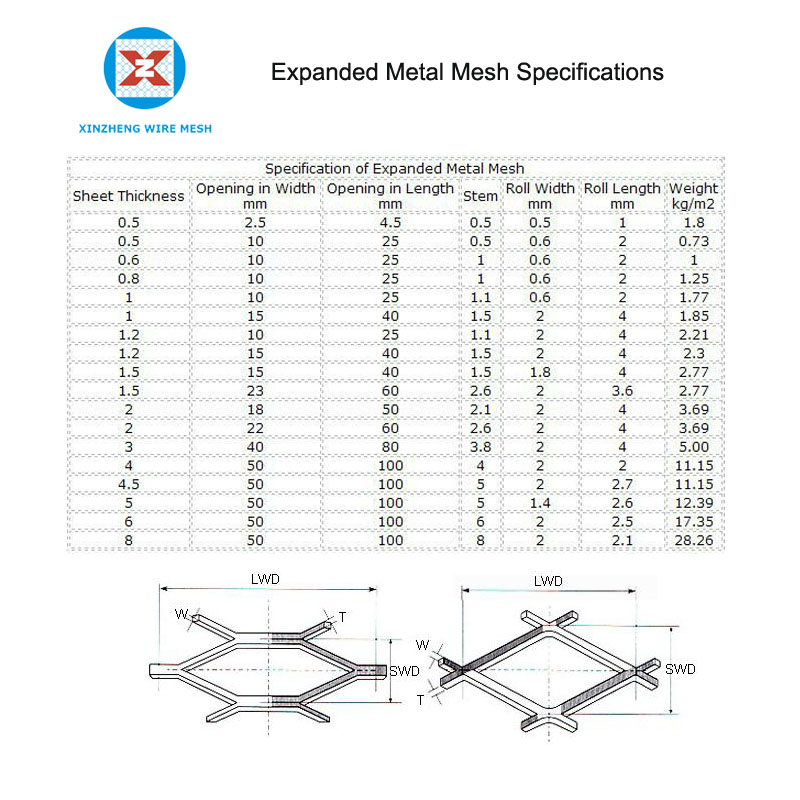 Photos: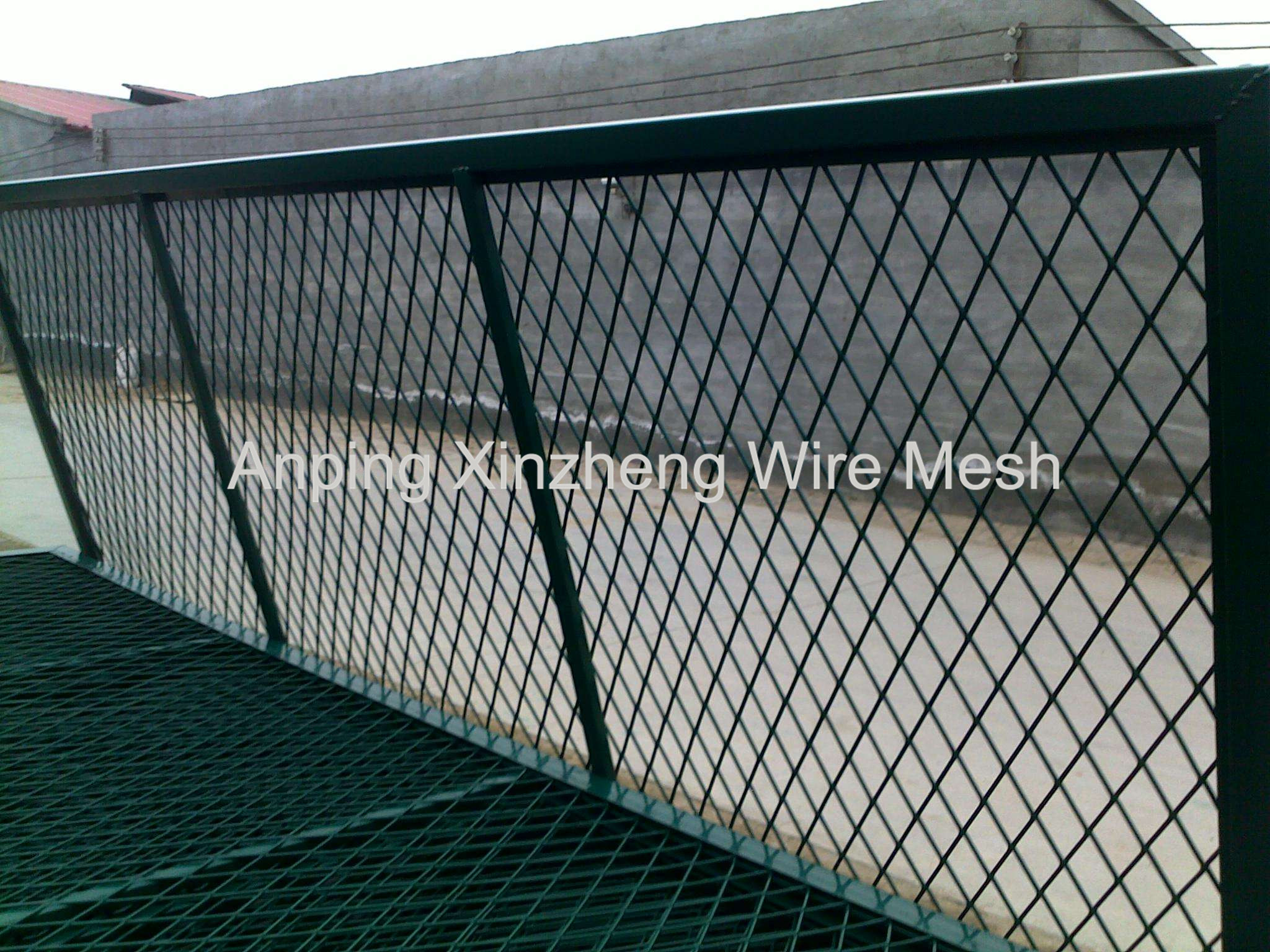 Anping Xinzheng Metal Wire Mesh Co. Ltd can also produce the below products: stainless steel wire mesh, expanded metal mesh, perforated metal mesh, crimped wire mesh, welded wire mesh, stainless steel plain dutch weave mesh, aluminum foil mesh, filter disc, welded wire mesh, barbecue wire mesh, aluminum mesh and other metal wire mesh products. If you need the products, contact us. We can give you competitive price, quality products, and best service.