Product Description
Perforated Metal Screen
Anping Xinzheng Company produces various materials of punching mesh or punched mesh, the shape of the hole is very diverse, to meet the different needs of different customers. As for the size is more flexible, big holes, small holes, square holes, holes all can be produced. Because our products are various in specifications and materials, so some are not conventional size, is not in stock, require customization. If it is a relatively urgent project, it is necessary to set aside enough production time. In addition, we also produce stainless steel wire mesh, expanded metal mesh, crimped wire mesh, barbecue wire mesh, filter disc, filter tube, and other steel mesh products.
Materials: Stainless steel wire, iron plate, copper plate, aluminum plate, hot-rolled and cold-rolled carbon steel sheets, galvanized sheets, nickel, titanium, PVC and other sheet materials.
Opening: Round, hexagonal, oval, square, rhombus, rectangular, hexagon, and composition of different shapes, also other special shapes.
Process: Stamping, leveling, cutting, bending, reeling, welded, shaping and the surface treatment.
Specifications: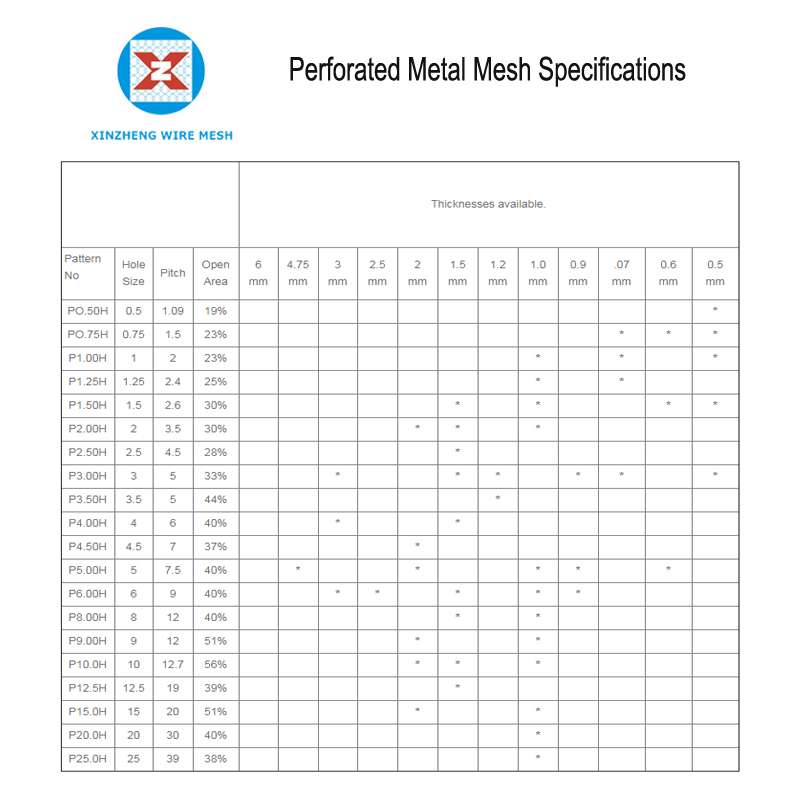 Photos: