Product Description
Expanded Metal Net
Expanded metal is one continuous single sheet of mesh produced when a flat metal plate is sheared and stretched but is left intact at the 'knuckles'. It is available in a variety of thicknesses with differing sizes and designs of the apertures. The strands and knuckles are set at a uniform angle to the plane of the sheet. This adds strength and rigidity and distributes the load to the supporting frames. Because there are no welds or joins it operates as a structural member that distributes loads evenly over a wide area. he high strength to weight ratio makes it suitable for many industrial and ornamental applications. No loose strands or welds means minimal deterioration from constant exposure or movement.
Material:
mainly has general roll plate, galvanized plate, aluminum plate, copper plate, titanium plate, nickel plate, stainless steel plate, its manufacturing process is mechanical stamping stretch forming, the hole type is generally diamond shape.Different materials have different use, please choose according to your actual needs.Specifications can be customized according to your requirements,The following data is for reference only.
Usage:
Expanded steel diamond mesh is used for filtration, medicine, cultivation mesh, packaging netting, mechanical facilities protection, handicraft manufacturing, high-end speaker mesh, decoration mesh, car seats, storage basket, basket and highway protection, oil tanker feet on net, heavy machinery and boilers, oil mines, locomotives and steamship work platform, escalators, walkways. It can also be used in construction, highway and bridge reinforcement.
Main Advantage:
1. We are manufacturer. We have our own Factory and machines. Reduce intermediate costs.
2.With good reputation and strict product quality control, the new and old customers alike.
3.We have a consistent team with hard employees to provide you service in most high quality .
Specifications: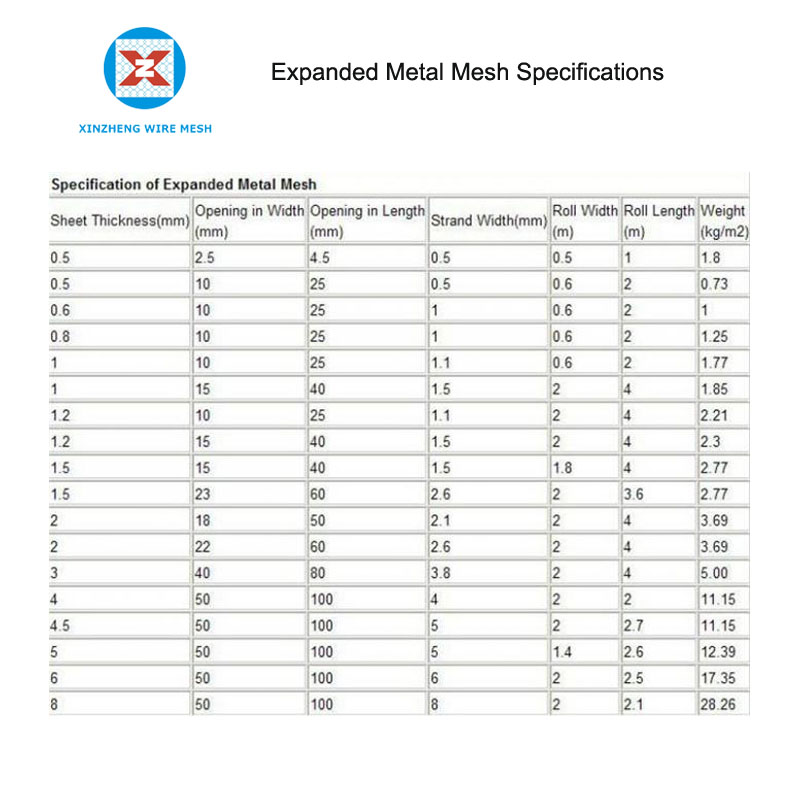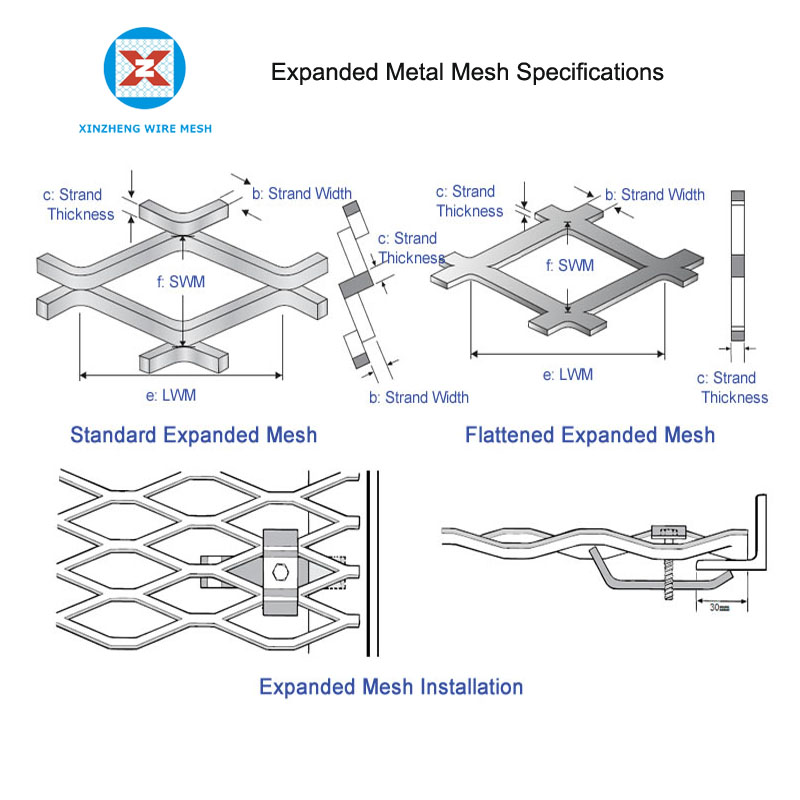 Photos: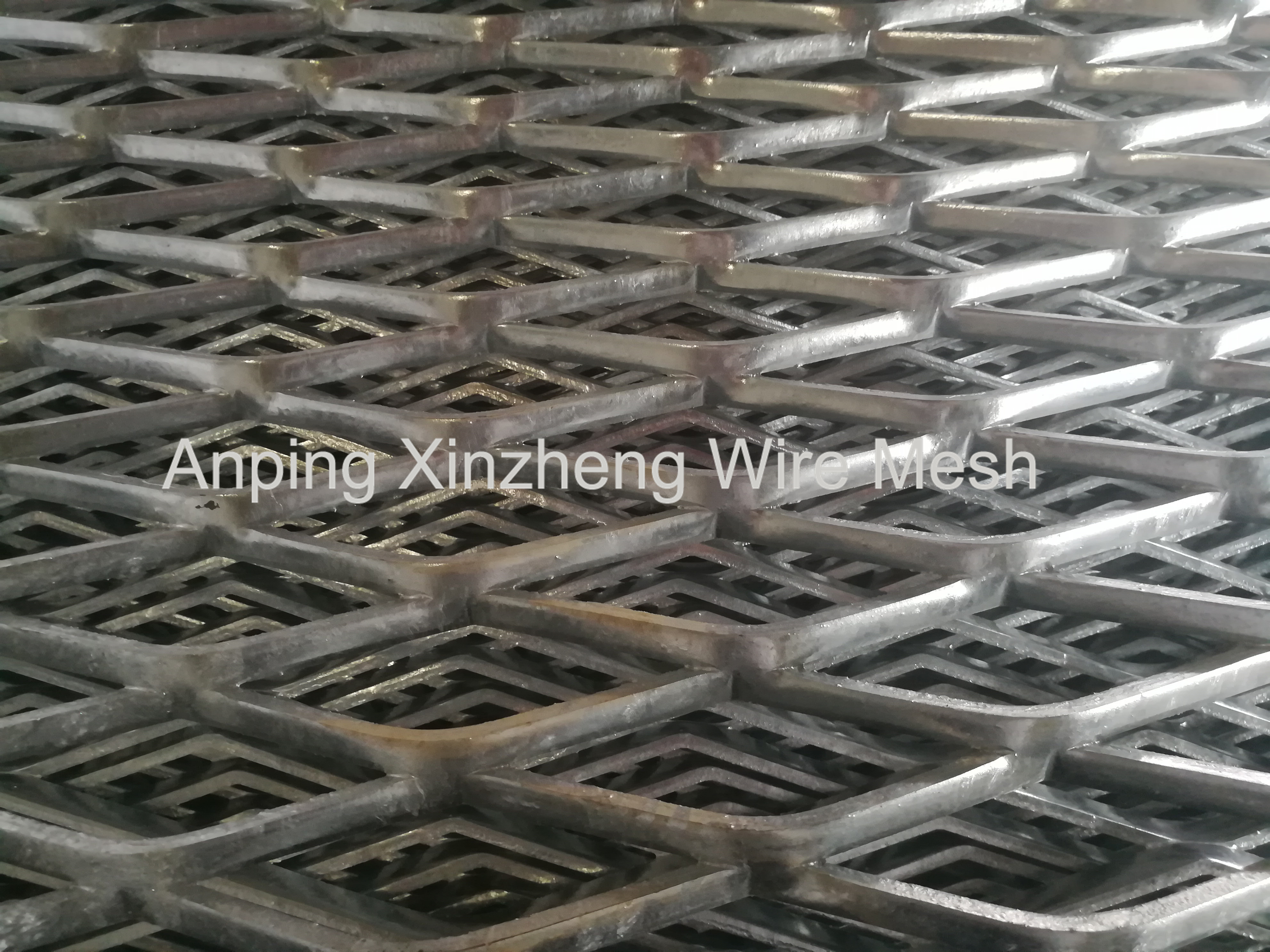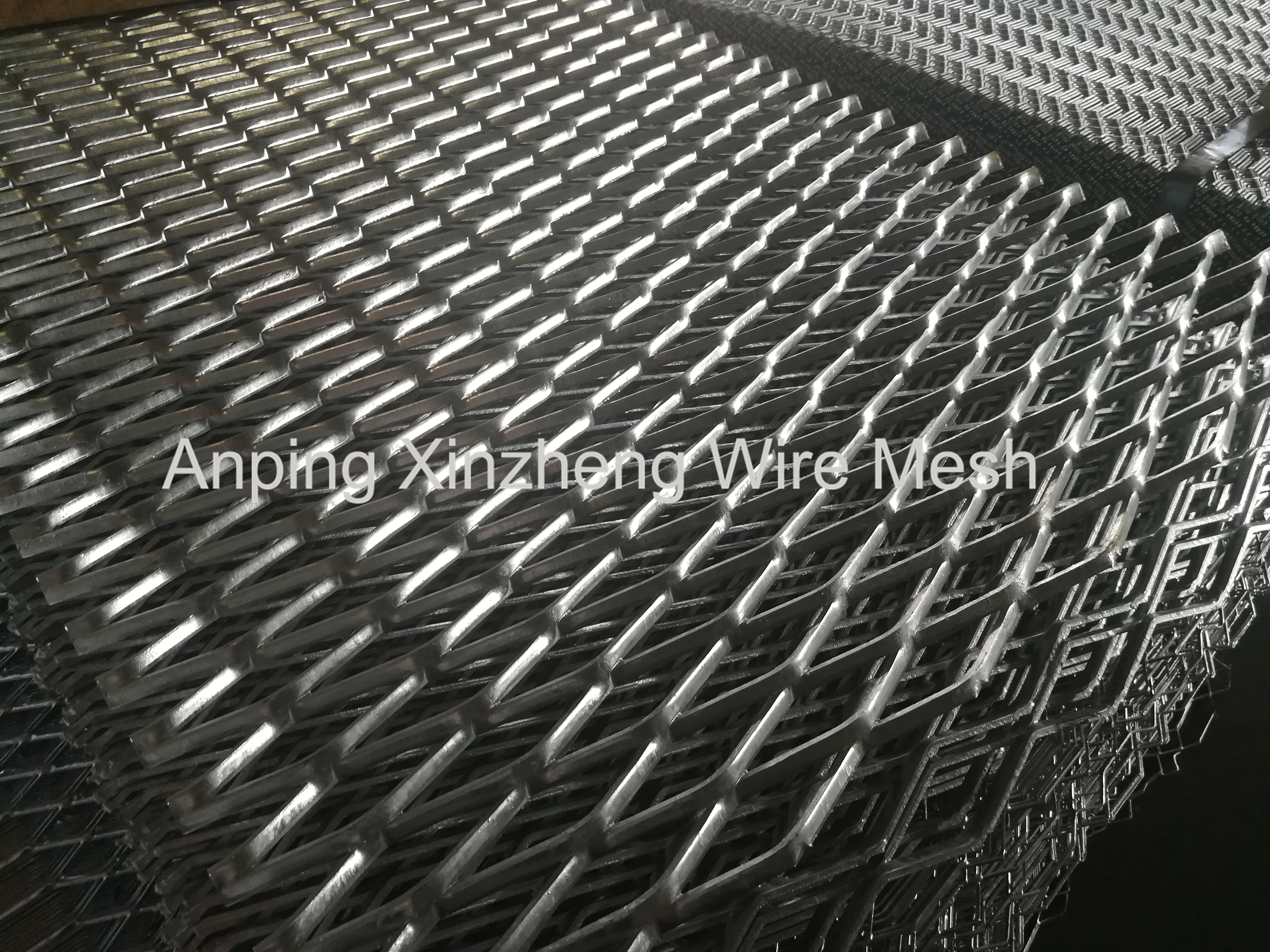 Anping Xinzheng Metal Wire Mesh Co. Ltd can also produce the below products: stainless steel wire mesh, expanded metal mesh, perforated metal mesh, crimped wire mesh, stainless steel plain dutch weave mesh, aluminum foil mesh, Welded wire mesh, filter disc, barbecue wire mesh, aluminum mesh and other metal wire mesh products. If you need the products, contact us. We can give you competitive price, quality products, and best service.