Product Description
Expanded Metal Wire Net
Expanded metal mesh has a diverse ranges of properties, which can make it so versatile and appealing for many uses and applications throughout a variety of fields. From our aluminium foil mesh measuring just 40 microns thick, through to our heavy duty 7mm thick walkway range, we offer a whole class leading range of choice. Expanded metal net can also be combined with other metal mesh to give them extra strength and flexibility. For example, glass, plastics, wood and other composites can be either incorporated into, or attached to, openings for increased strength and security purposes or aesthetics.
Material:
Low carbon steel, galvanized steel, stainless steel, aluminum, aluminum alloy, brass, copper, nickel, etc.
Opening Shape: Diamond shape, hexagonal shape
Features:
1.Standard expanded metal net has non-skip surface, flattened expanded metal net has smooth and flat surface.
2.Elegant appearance, and sturdy structure.
3.Durability, corrosion, abrasion, alkali acid and resistance.
4.High utilization rate of materials, without scrap.
5.Effective Permit light, air, liquid, heat, sound to pass.
6.Easy to install and fixed.
7.Lower cost, longer life.
Application:
1. Ventilation metal mesh, decorative wire mesh.
2.Protection wire mesh for machines, electric equipment, aquatic products breeding.
3.Screen mesh for windows, doors, walls, ceilings, facade, roof, retail shelf, signage, partition.
4.Metal fence for highway, ways, studio, garden, green belt, bridge, stadium,etc.
5.Beautiful handcrafts.
6.Used in construction, concrete reinforcement, building, filtration.
7.Heavy duty expanded mesh can be used as stairs for corridor, oil tank, working platform, escalator, walking road for big ship, heavy model equipment, petroleum well, mine well, boiler, automobile vehicle, footbridge, etc.
Specification: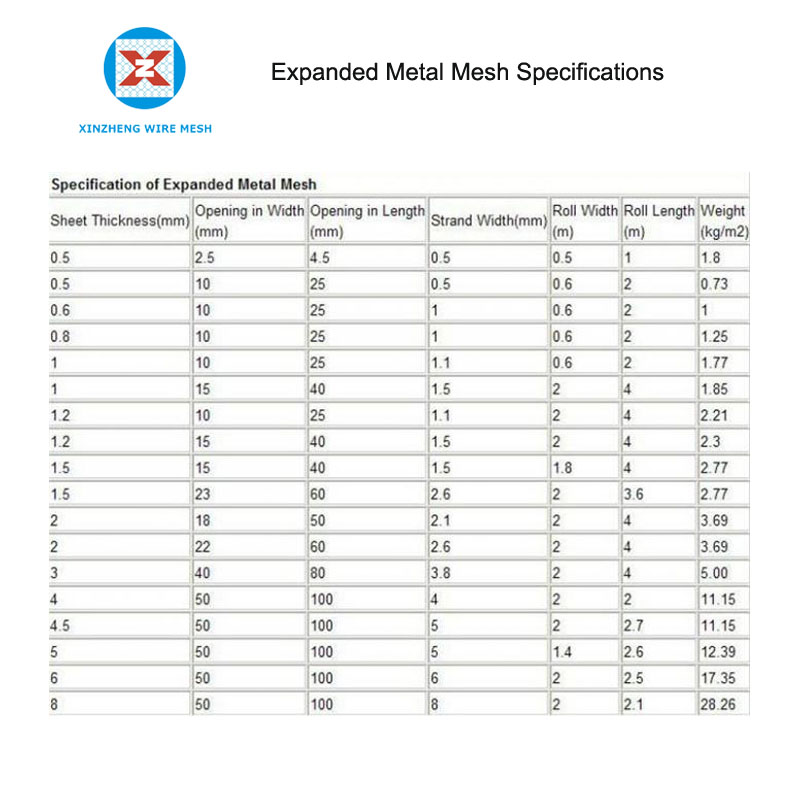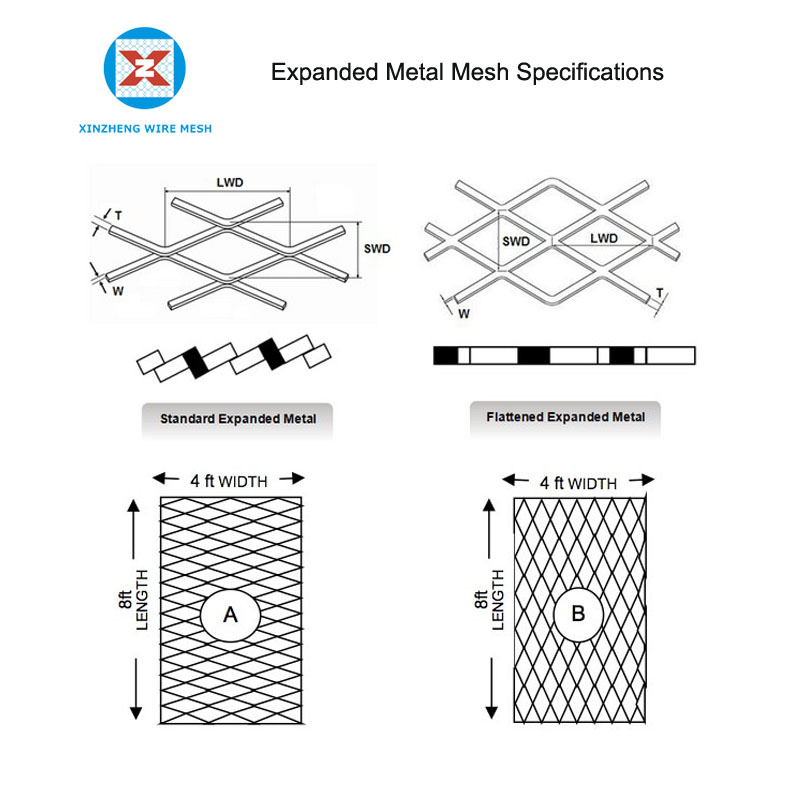 Photos: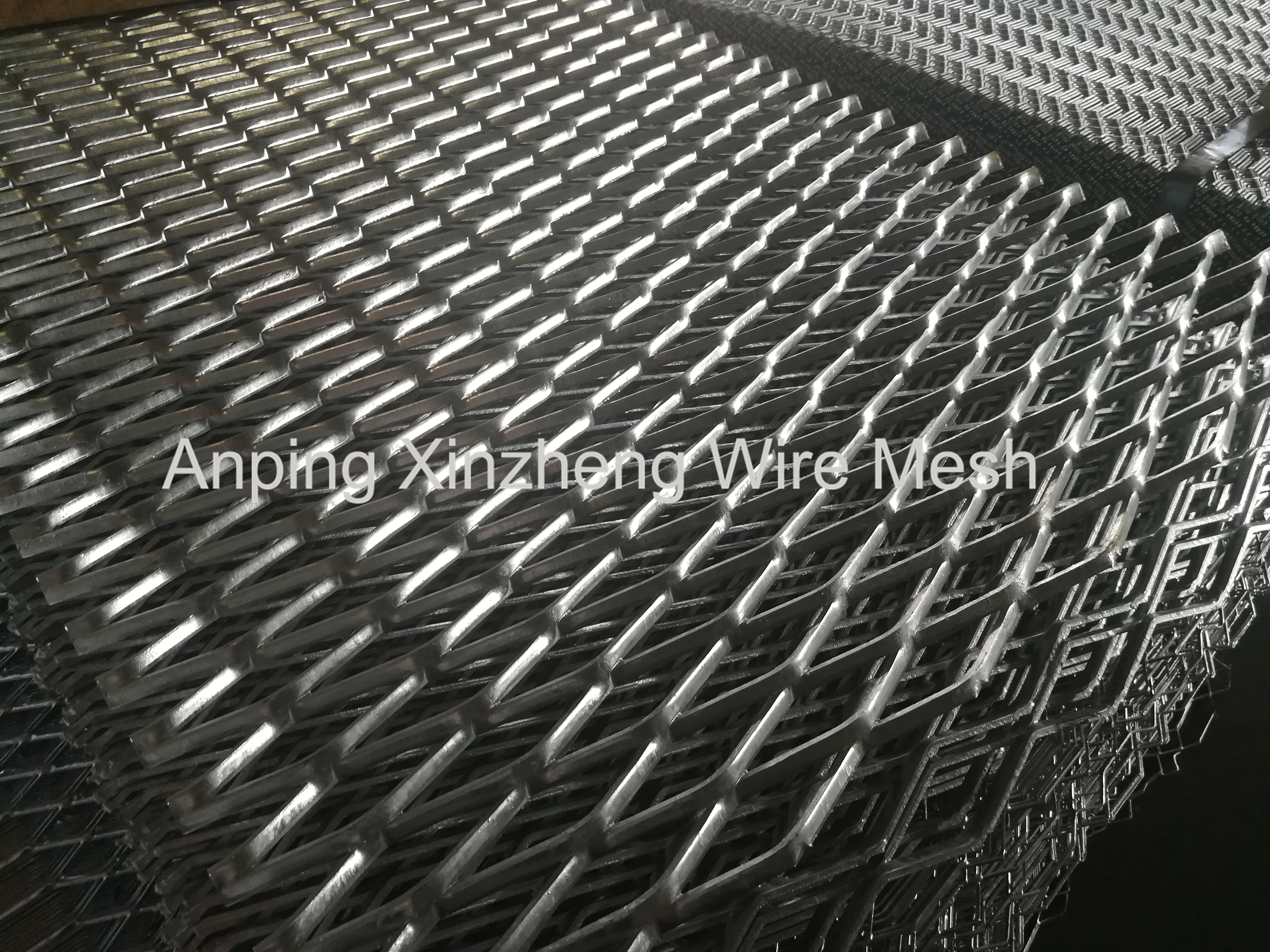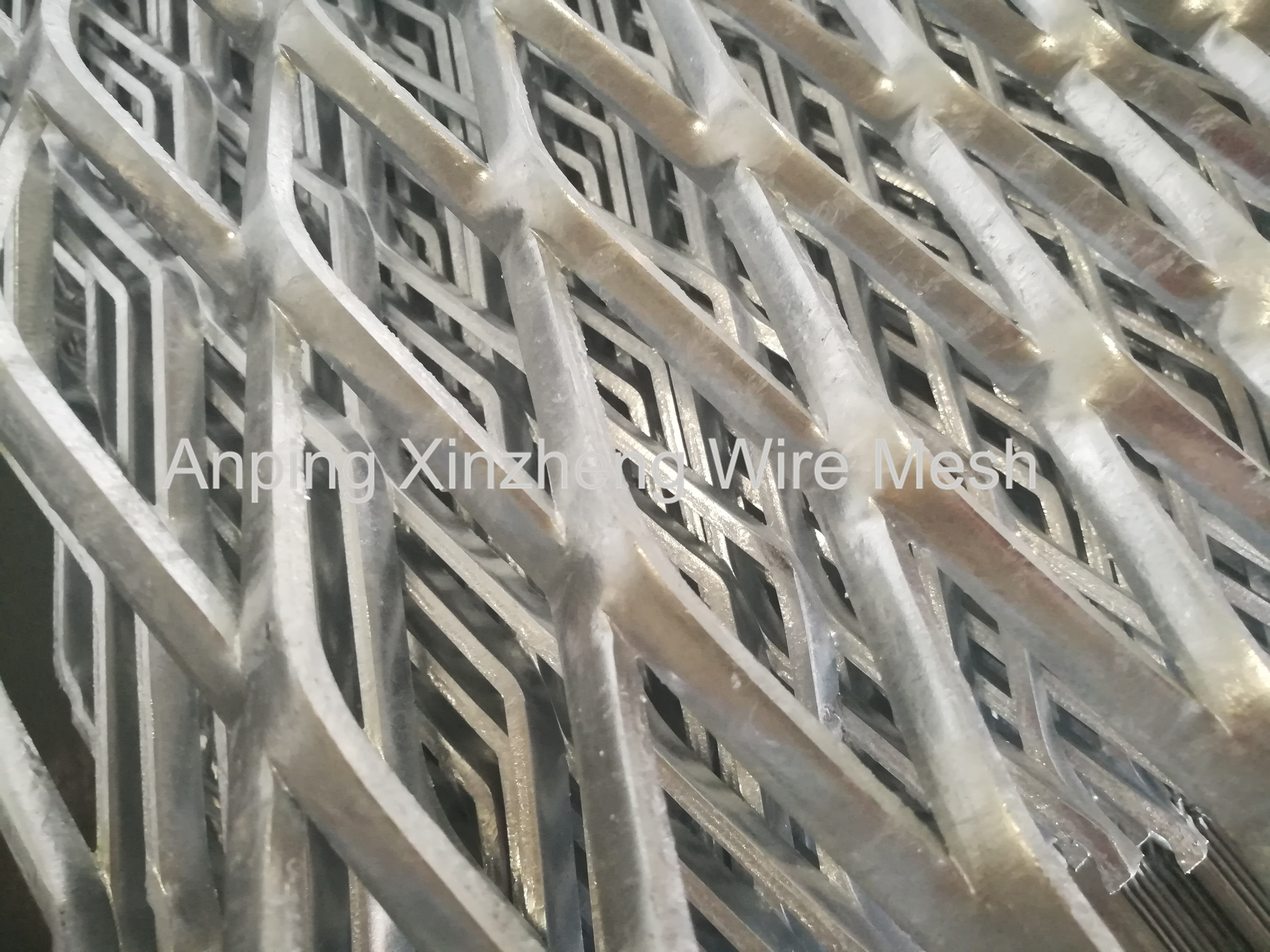 Anping Xinzheng Metal Wire Mesh Co. Ltd can also produce the below products: stainless steel wire mesh, expanded metal mesh, perforated metal mesh, crimped wire mesh, welded wire mesh, stainless steel plain dutch weave mesh, aluminum foil mesh, filter disc, welded wire mesh, barbecue wire mesh, aluminum mesh and other metal wire mesh products. If you need the products, contact us. We can give you competitive price, quality products, and best service.