Product Description
Brass Wire Mesh
Copper wire mesh, also named brass wire mesh, brass wire cloth, copper wire cloth, has so many good features like anti-corrosion, wear resistance, with good tensile strength and extensiblity. Copper wire cloth frequently utilized in application requiring shielding of electromagnetic interference. The reduction or exclusion of electric magnetic interference is dependent on the signals amplitude and frequency in relation to the many combinations of the mesh count, wire diameter and woven materials available.
Material:
65 brass (65% copper and 35% zinc).
70 brass (70% copper and 30% zinc).
80 brass (80% copper and 20% zinc).
Features:
Abrasion, corrosion, high temperature and spark resistance.
Acid, alkali resistance.
Allowing light, air, liquid to pass.
Durable, good ductility, tensile strength.
Discolor due to atmospheric condition.
Clean and install easily.
Brass wire mesh has lower electricity and heat conductivity but better abrasion and corrosion resistance, better tensile strength compared with copper wire cloth.
Application:
Decorative wire mesh for lamps, cabinets and entertainment centers.
Plumbing mesh, filter disc, fireplace screen, window and porch screen.
Sculpture, craft, BBQ mesh.
Filter in food, mine, paper making, machine, pharmaceutical, chemical, metallurgy, electricity, industry, commercial and other fields
Sieve and filtering granule, powder, liquid, porcelain clay and glass, chinaware printing, grain, filtering liquid and gas.
Photos: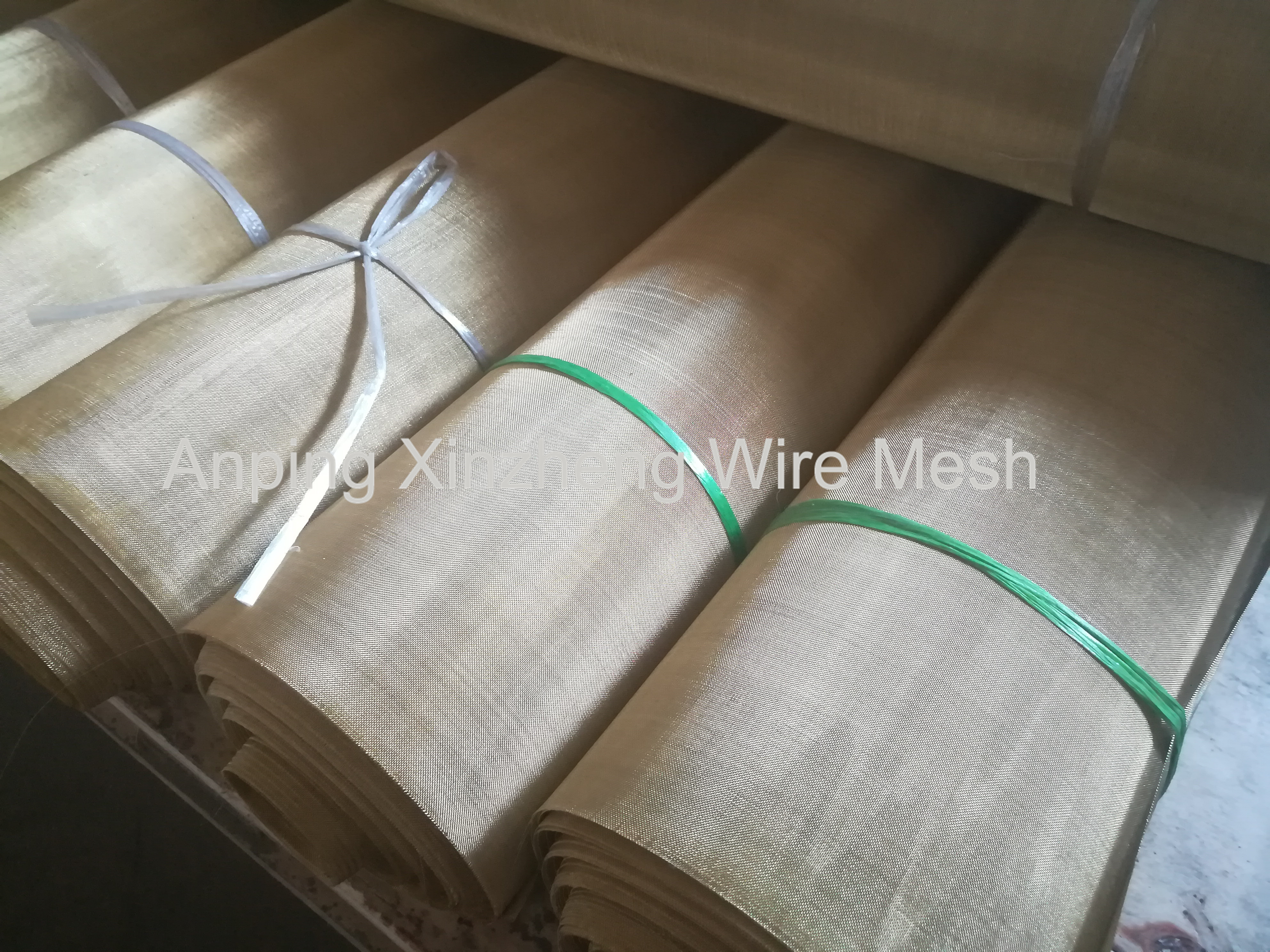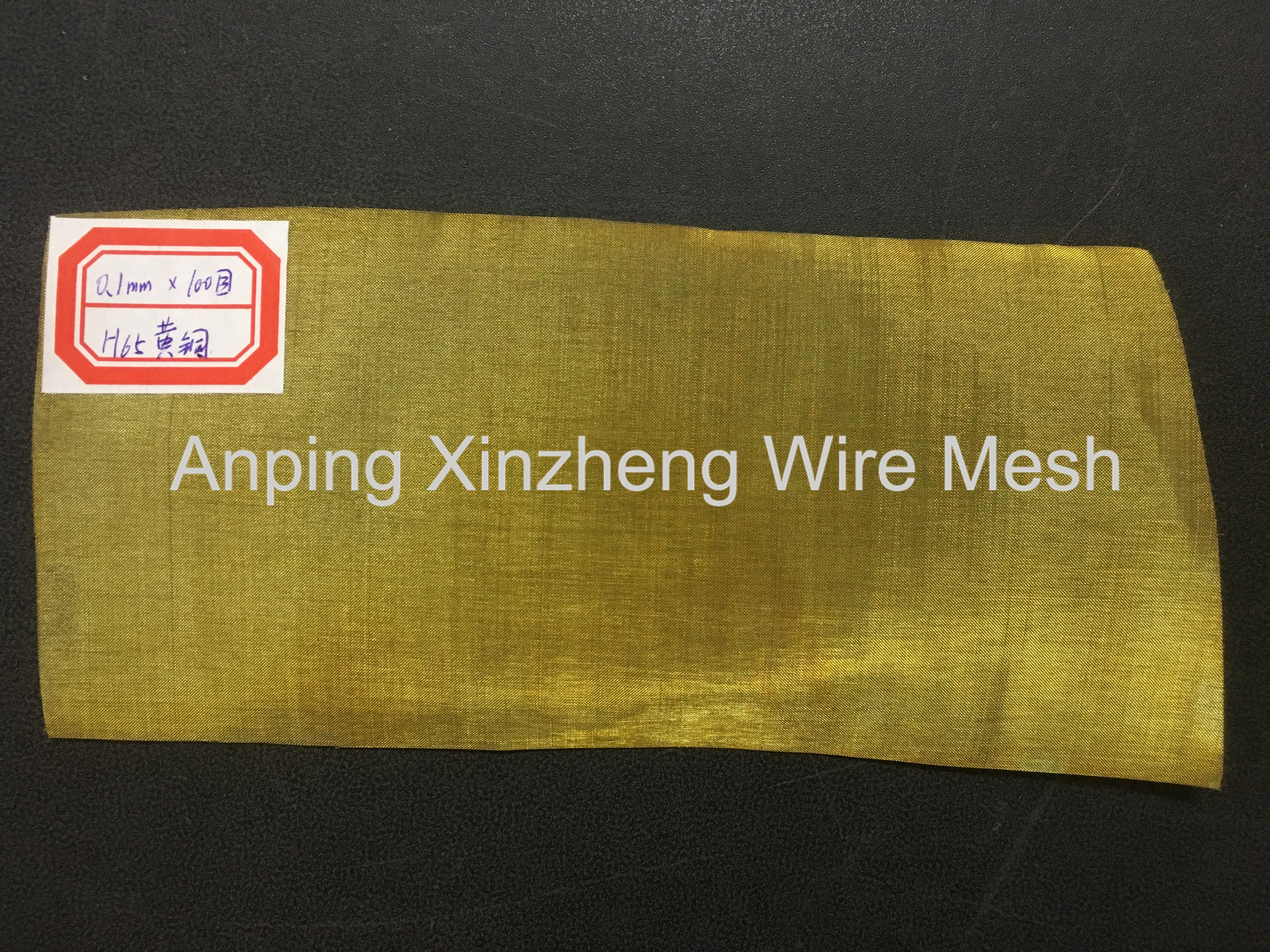 Anping Xinzheng Metal Wire Mesh Co. Ltd can also produce the below products: stainless steel wire mesh, expanded metal mesh, perforated metal mesh, crimped wire mesh, welded wire mesh, stainless steel plain dutch weave mesh, aluminum foil mesh, filter disc, welded wire mesh, barbecue wire mesh, aluminum mesh and other metal wire mesh products. If you need the products, contact us. We can give you competitive price, quality products, and best service.