Product Description
Compound Balance Weave Mesh Belt
Compound balanced weave mesh belt, also named conveyor belt, wire mesh belt conveyor, conveyor belt mesh, wire belt conveyor, etc. It has very strong structures, can work under heavy duty, high pressure and high temperature because of it is connected with more than two springs in a rod and in material of stainless steel wire. It is flat and smooth, very suitable for transport small material. About the edge, we can welded it directly or welded with chains. The width and length is according to customers' requirements.
Material:
1. SUS 304
2. SUS 310S
3. SUS 314
4. SUS 316
5. Super alloy Cr20 Ni 80
Features:
1. As the surface is flat and smooth, the belts can carry small itmes and unstable products.
2. The allowable tension is high, so that heave loads can be transported.
3. The belt strength against pressure is high, so that the belts can be used for processing under pressure.
4. The belt can be used at high temperature.
5. The belts can be used for textile products refining and cleaning process.
Application:
1. Sintereing
2. Annealing
3. Brazing
4. Firing
5. Tempering
6. Hardening
7. All kinds of mesh belt furnaces
Photos: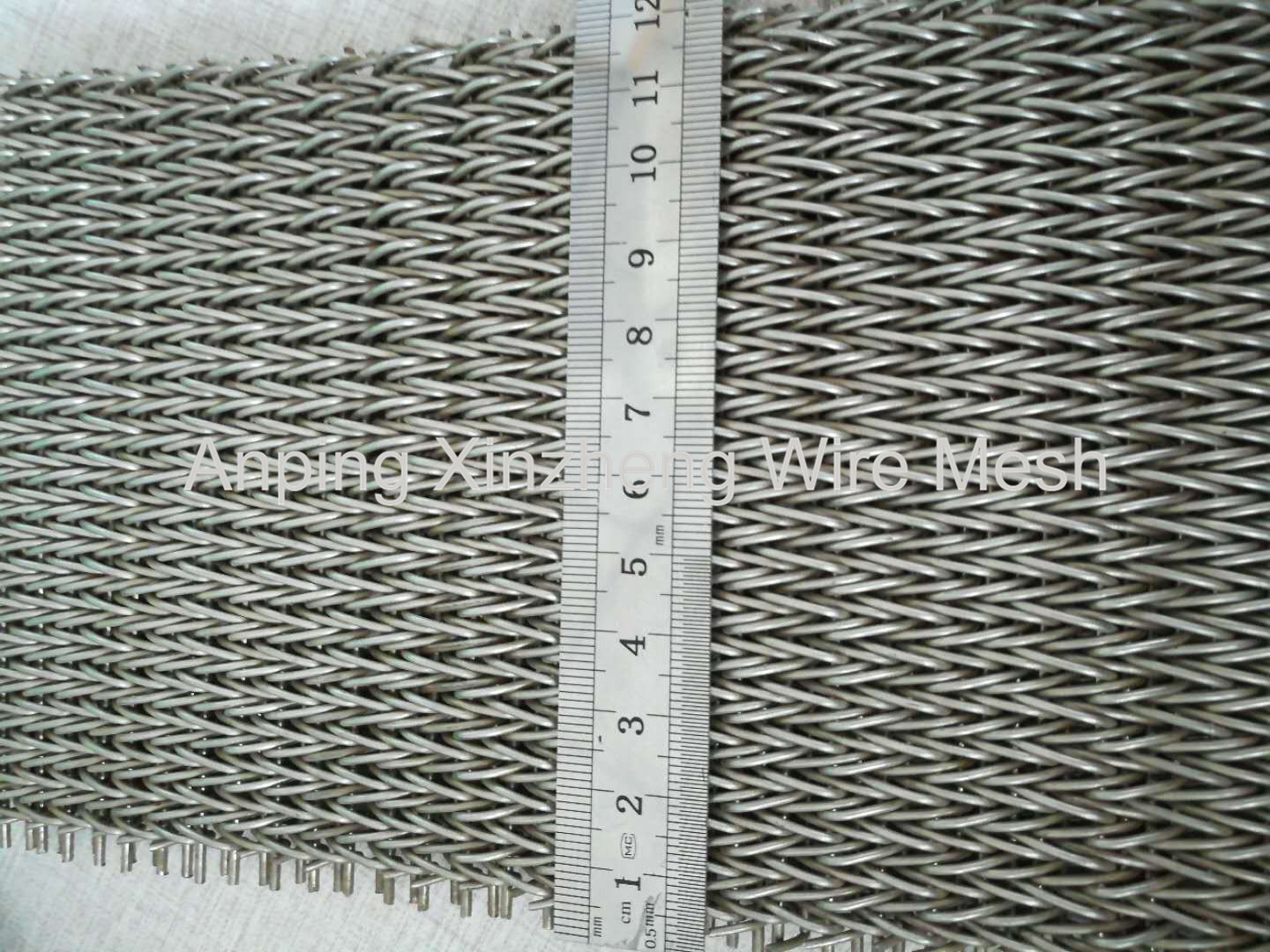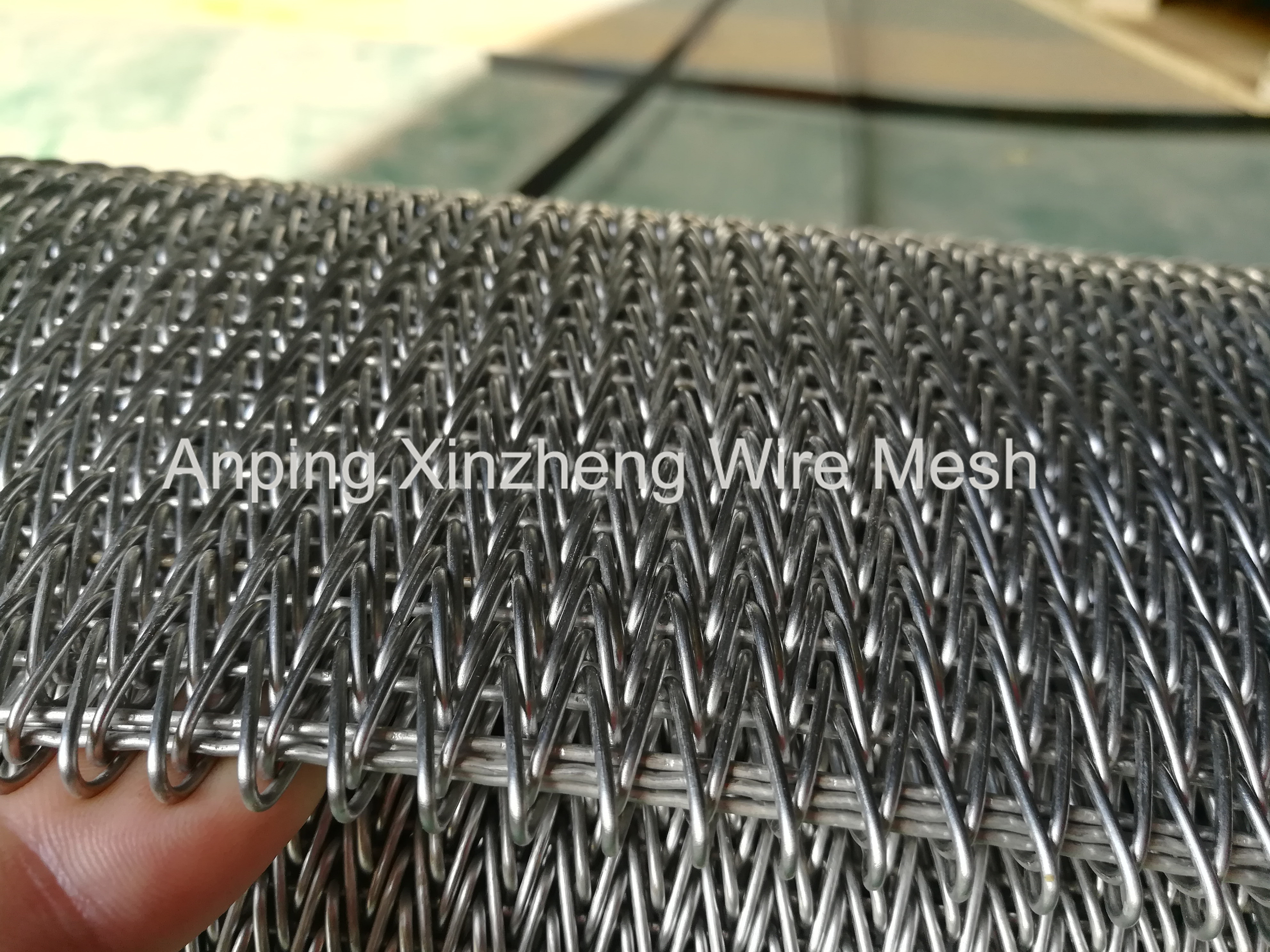 Anping Xinzheng Metal Wire Mesh Co. Ltd can also produce the below products: stainless steel wire mesh, expanded metal mesh, perforated metal mesh, crimped wire mesh, stainless steel plain dutch weave mesh, aluminum foil mesh, filter disc, barbecue wire mesh, aluminum mesh and other metal wire mesh products. If you need the products, contact us. We can give you competitive price, quality products, and best service.