Product Description
Flattened Expanded Metal Mesh

Expanded metals are extremely versatile products that are created by making multiple slits in sheets or plates of metal, then stretching the sheets or plates to produce a unique diamond or hexagonal pattern. This variation of the standard expanded metal mesh manufacturing process involves flattening the sheets or plates by passing it through flattening rolls, a technique known as [cold rolling." This produces are thin, expanded metal sheets and stretches the pattern even further, while also providing a smoother, flatter surface. Flattened or cold-rolled expanded metal offers many of the advantages of standard expanded metals, such as versatility, a widely variety of the opening sizes, low maintenance and cost-effectiveness. The fact that flattened expanded metal mesh is typically about five percent lighter than standard expanded metal mesh makes it suitable for applications that require a nimbler and more agile products that still offers the necessary durability and strength .
Classification: Small, Mini Expanded Metal and heavy expanded metal mesh. Expanded aluminum mesh, expanded platinum filtration mesh, expanded brass mesh, expanded copper mesh, expanded Stainless Steel Wire Mesh, expanded nickel mesh. Opening in the shape of diamond, hexagonal or special shape.
Use: Used with concrete in buildings and construction, maintenance of equipment, making of arts and crafts, covering screen for first class sound case. Also fencing for super highway, studio, highway. Heavy expanded metal can be used as step mesh of oil tanks, working platform, corridor and walking road for heavy model equipment, boiler, petroleum and mine well, automobile vehicles, big ships. Also serve as reinforcing bar in construction, railway and bridges.
Specification: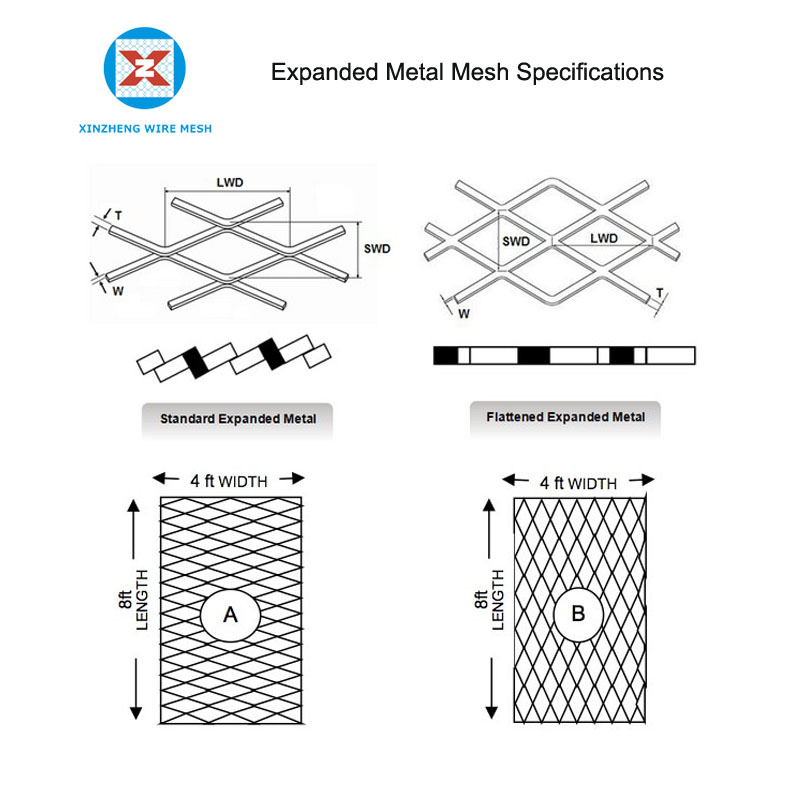 Product Photos: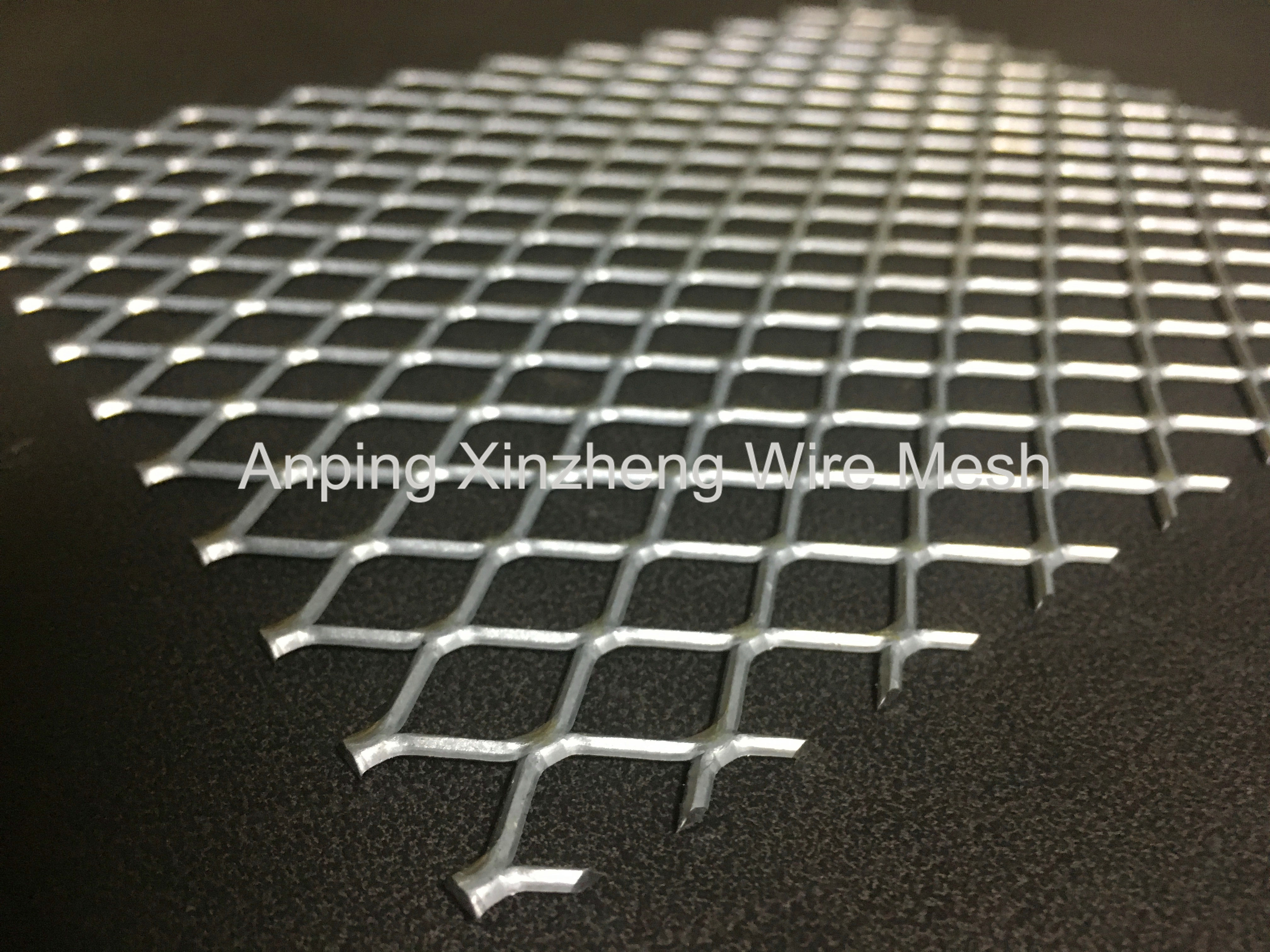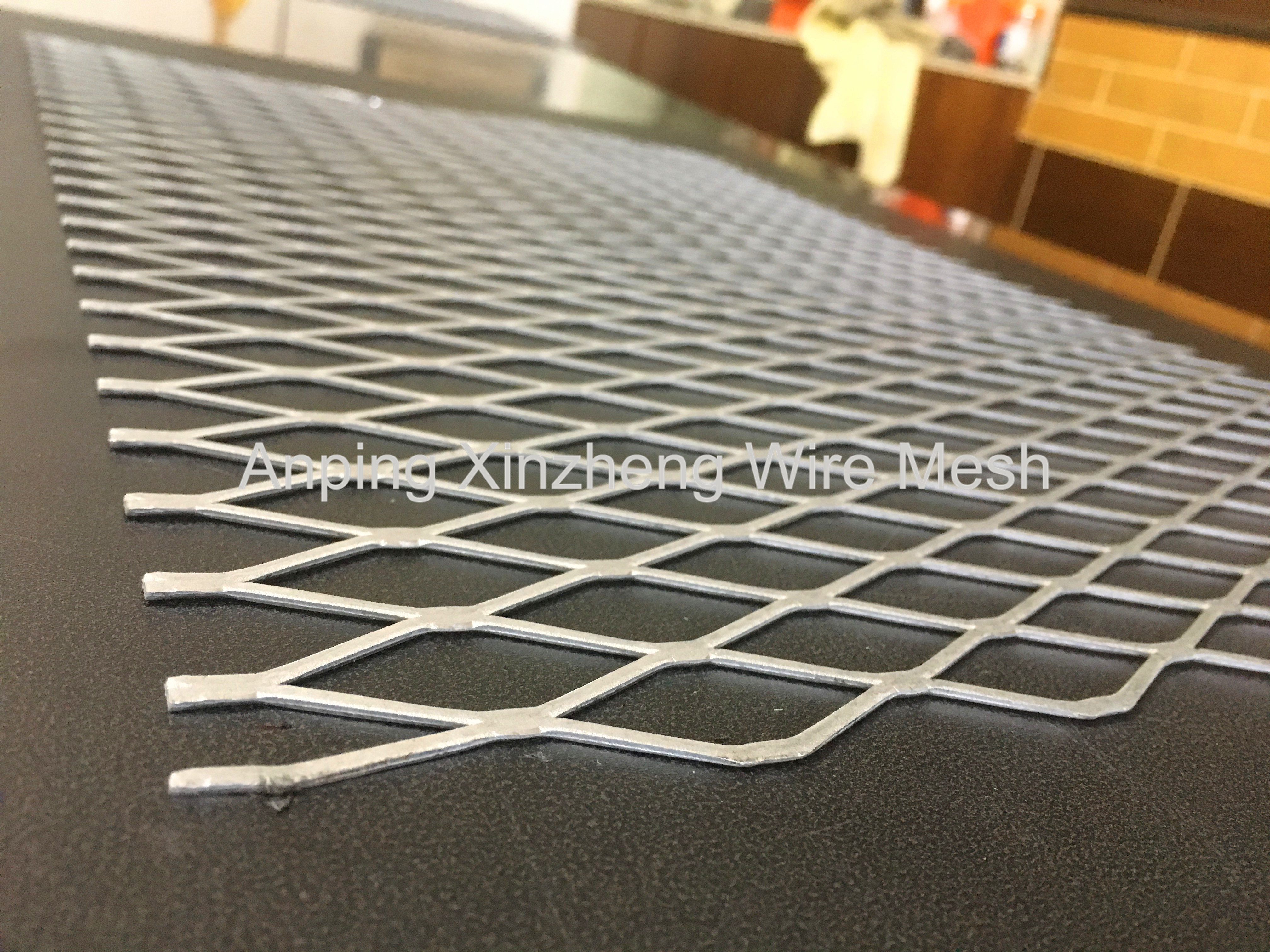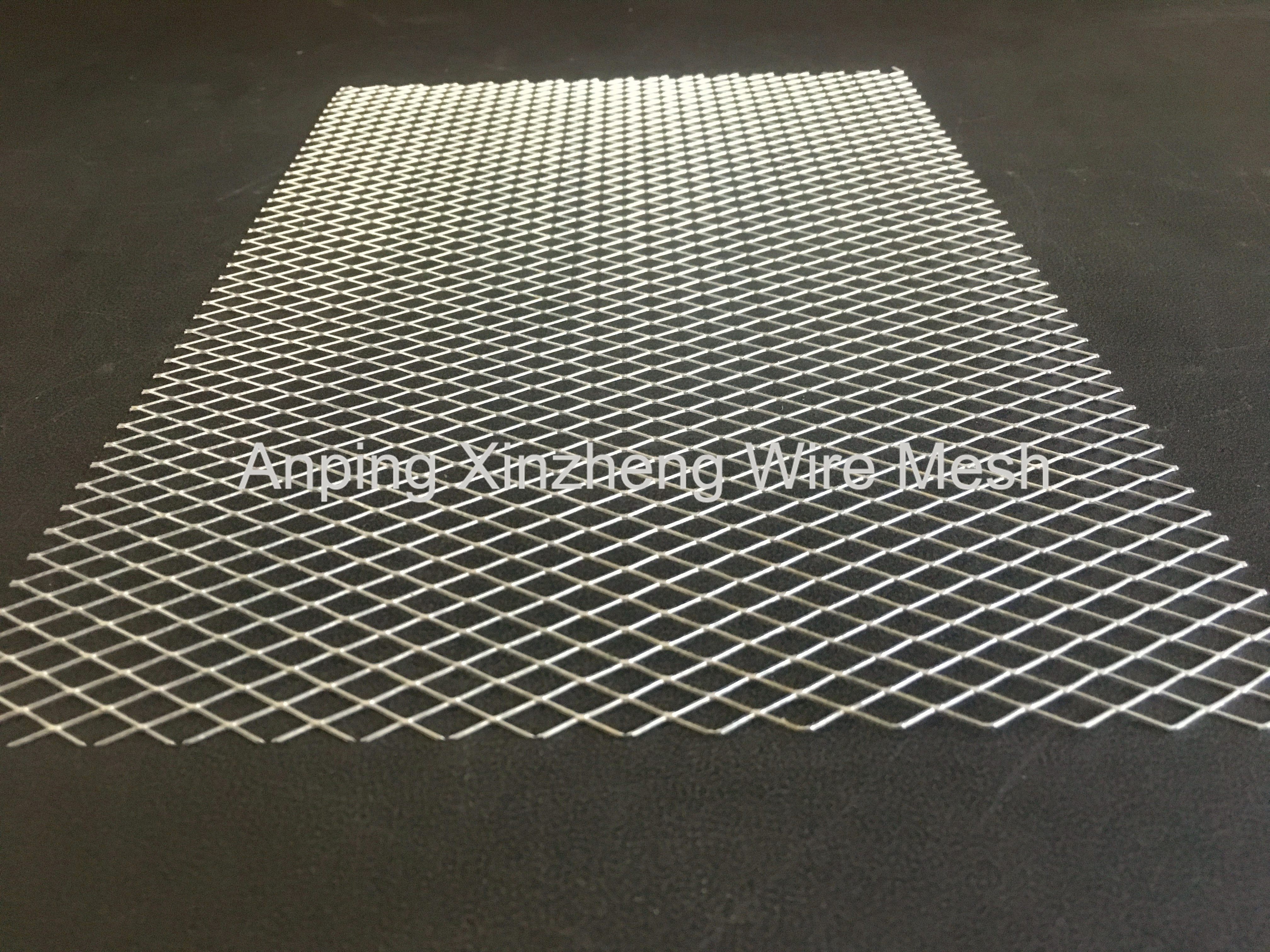 Anping Xinzheng Metal Wire Mesh Co. Ltd can also produce stainless steel wire mesh, crimped wire mesh, perforated metal mesh, aluminum foil mesh, filter disc, brass wire mesh, steel mesh, woven mesh products, barbecue wire mesh, and so on. If you need, please feel free and contact me.