Product Description
Raised Expanded Metal Mesh


Expanded metal is a kind of metal items that features diamond-shaped patterns and hexagonal-shaped patterns that is produced by simultaneously slitting and stretching the material. The standard form of expanded metals is known as raised expanded metal, due to its elevated diamond and hexagonal pattern. Raised standard metal consists of bond and strand that is set at a uniform angle to the plane of the metal sheets, resulting in additional strength and rigidity. It is very easy to control the percentage of open areas to suit the application by altering the pattern size or strands width, thus increasing the flowing of the air or light in the finished product. Expanded metal mesh offers a tremendous amount of form-ability - it is able to withstand a 90-degree bend within a 1/4" inside radius without any breaking.
Classification: Small, Mini Expanded Metal and heavy expanded metal mesh. Expanded aluminum mesh, expanded platinum filtration mesh, expanded brass mesh, expanded copper mesh, expanded Stainless Steel Wire Mesh, expanded nickel mesh. Opening in the shape of diamond, hexagonal or special shape.
Use: Used with concrete in buildings and construction, maintenance of equipment, making of arts and crafts, covering screen for first class sound case. Also fencing for super highway, studio, highway. Heavy expanded metal can be used as step mesh of oil tanks, working platform, corridor and walking road for heavy model equipment, boiler, petroleum and mine well, automobile vehicles, big ships. Also serve as reinforcing bar in construction, railway and bridges.
Specification: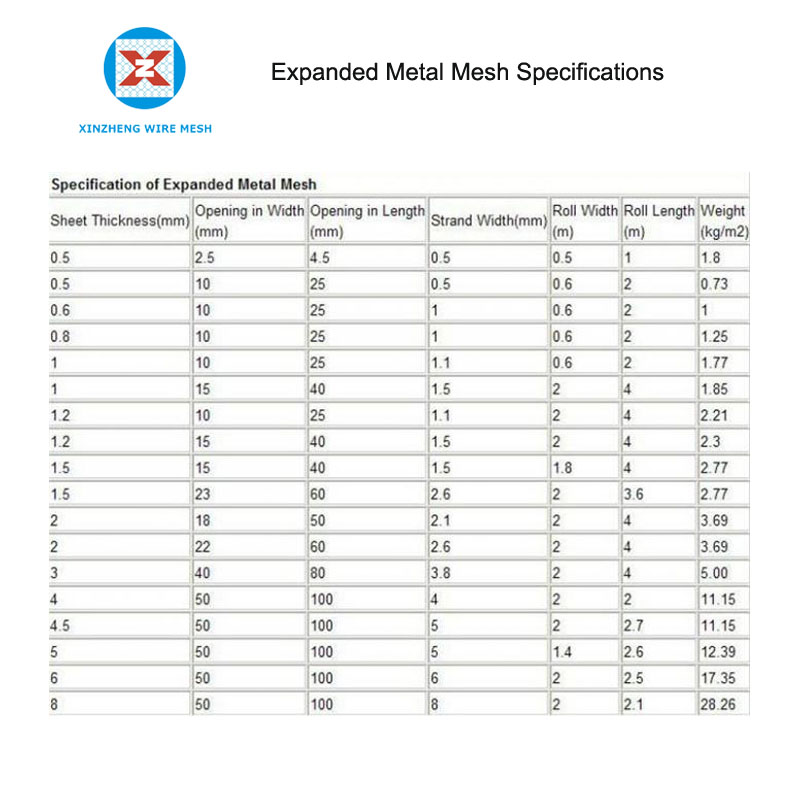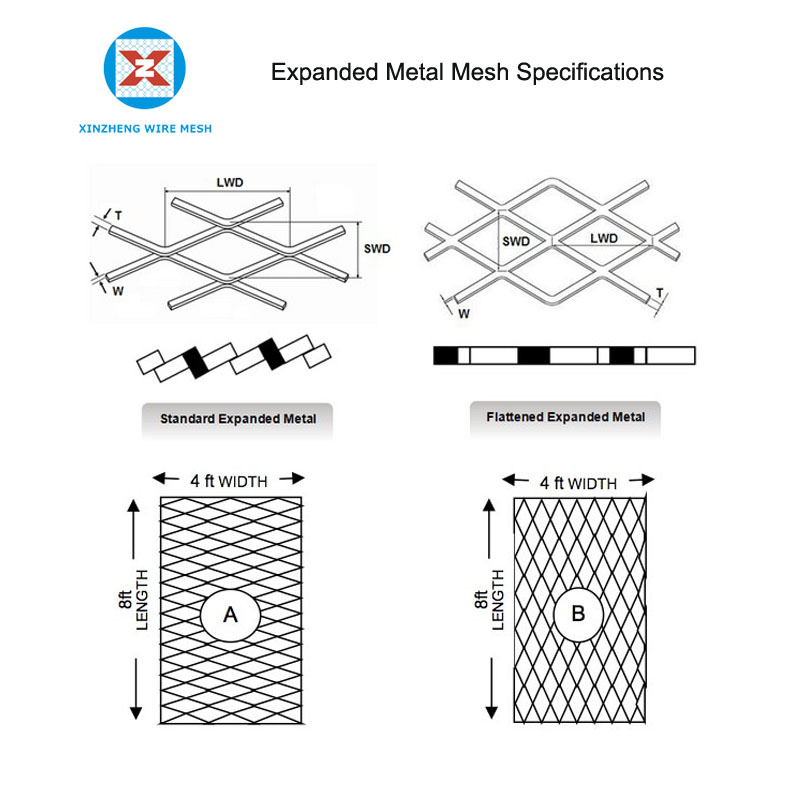 Product Photos: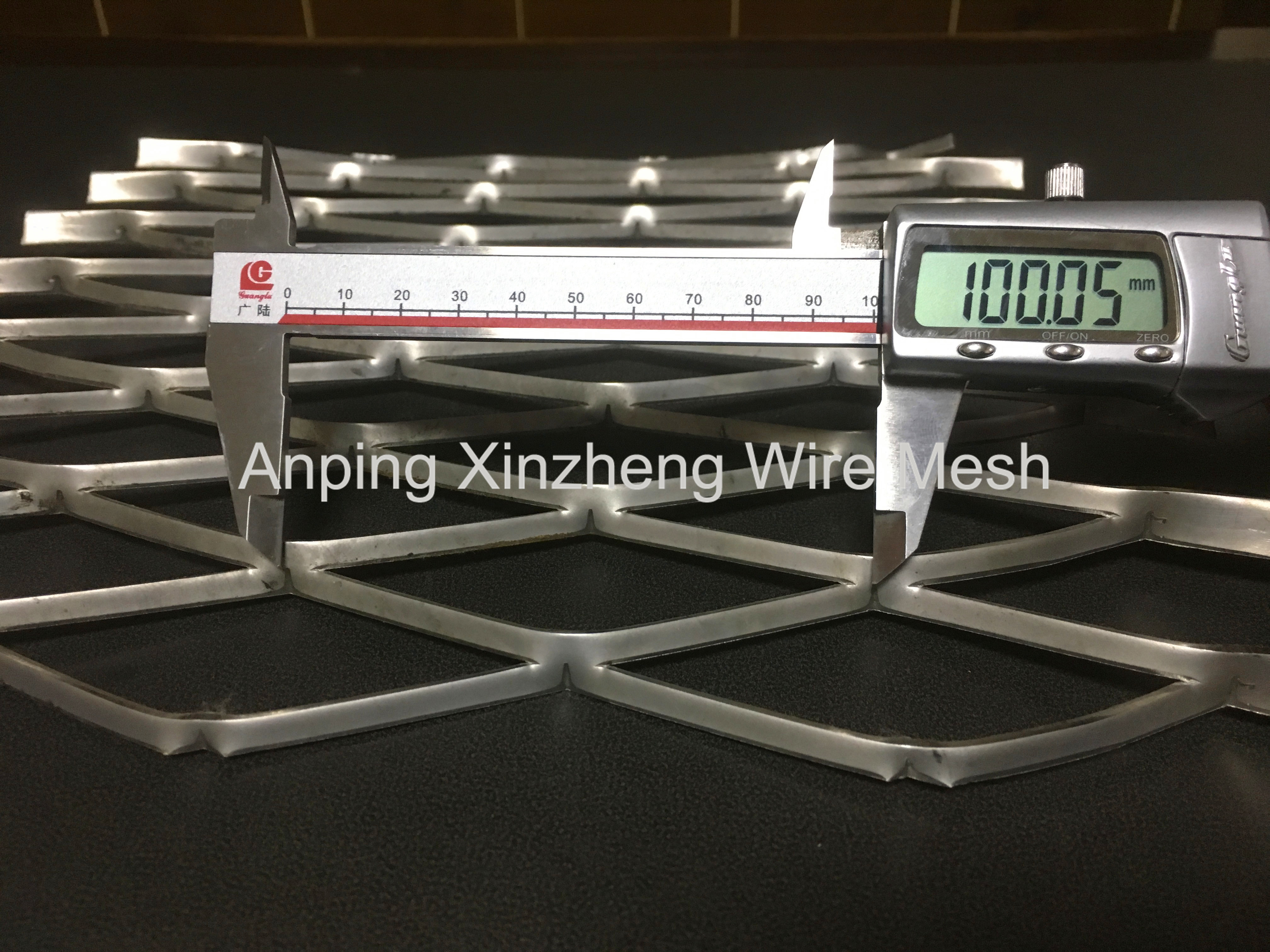 Anping Xinzheng Metal Wire Mesh Co. Ltd can also produce stainless steel wire mesh, crimped wire mesh, perforated metal mesh, aluminum foil mesh, filter disc, brass wire mesh, steel mesh, woven mesh products, barbecue wire mesh, and so on. If you need, please feel free and contact me.