Product Description
316 Crimped Wire Mesh
316 Crimped mesh can be woven in material of 316 stainless steel wire. We have lots of other stainless steel material for your choice, such as :SS302, SS304,SS316,SS316L,SS304L etc. Our Stainless steel crimped wire mesh can be in panel, very flat,no slip wire,no broken wire. we control and measure stainless steel crimped wire mesh quality pcs by pcs. Of course, the steel mesh also can be rolled, it is 30-50m per roll, as customers' needs. Our main products contain: stainless steel wire mesh, crimped wire mesh, perforated metal mesh, steel mesh, filter disc, aluminum foil mesh and so on.
Weaving: Stainless steel crimped wire mesh weaving way to have a whole, single flower, double flower, locked, flat top, long hole, etc.
Features: Stainless steel crimped wire mesh with heat, acid, alkali, corrosion resistance, wear resistance, the structure of the characteristics of wide. Stainless steel crimped wire mesh structure is solid, strong impact resistance, low cost, long-term mesh to maintain uniform, beautiful, is the breeding of pig cleaning equipment innovative products.
Material: 201, 304, 304L, 316, 316L, 321, 430
Uses: Due to the special properties of stainless steel, stainless steel crimped wire mesh is often used in the industry with high stability requirements. In the food industry used to do food with the basket, chemical industry for acid, alkali environment, screening and filtration. Electroplating industry for pickling network, the oil industry for the mud network, architectural decoration used to do decorative network, the automotive industry for oil and water separator. Stainless steel ginning network is now widely mining, chemical, pharmaceutical, petroleum, metallurgy, machinery, protection, construction, handicrafts and other industries.
Specifications: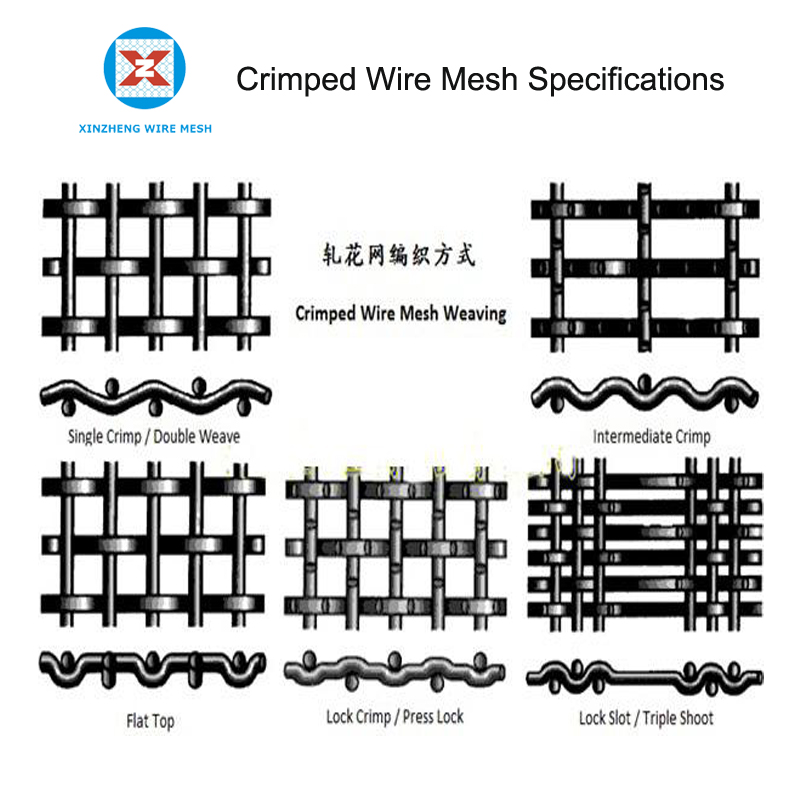 Photos: