Product Description
304 Crimped Wire Mesh
Crimped wire mesh, according to different materials, can be also known as the iron crimped mesh, stainless steel crimped wire mesh and black iron crimped mesh . It is made in a variety of materials through crimping wire machine, a kind of universal wire products with square or rectangular openings. Our crimped wire mesh products are mainly made of stainless steel wire 304, 304L. According to loading capacity and wire used, it can be separated into heavy crimped wire mesh and light crimped wire mesh. Our other products contain: stainless steel wire mesh, expanded metal mesh, aluminum foil mesh, filter tube, wire baskets and other alloy net.
Weaving: Stainless steel crimped wire mesh weaving way to have a whole, single flower, double flower, locked, flat top, long hole, etc.
Features: Stainless steel crimped wire mesh with heat, acid, alkali, corrosion resistance, wear resistance, the structure of the characteristics of wide. Stainless steel crimped wire mesh structure is solid, strong impact resistance, low cost, long-term mesh to maintain uniform, beautiful, is the breeding of pig cleaning equipment innovative products.
Material: 201, 304, 304L, 316, 316L, 321, 430
Uses: Due to the special properties of stainless steel, stainless steel crimped wire mesh is often used in the industry with high stability requirements. In the food industry used to do food with the basket, chemical industry for acid, alkali environment, screening and filtration. Electroplating industry for pickling network, the oil industry for the mud network, architectural decoration used to do decorative network, the automotive industry for oil and water separator. Stainless steel ginning network is now widely mining, chemical, pharmaceutical, petroleum, metallurgy, machinery, protection, construction, handicrafts and other industries.
Specifications: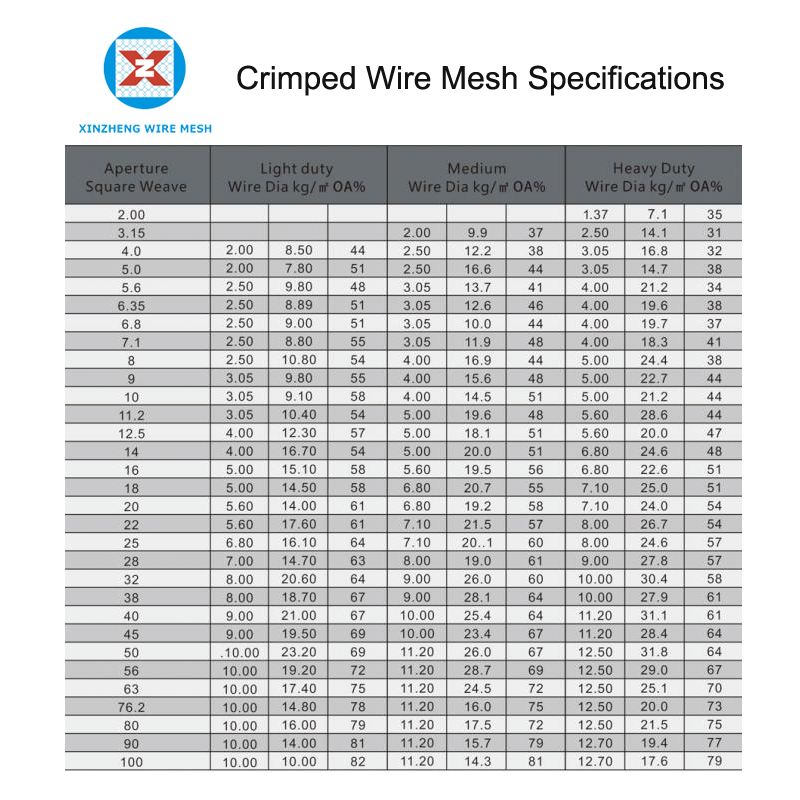 Photos: