Product Description
Woven Stainless Steel Wire Mesh
There are many types of stainless steel woven mesh, which can be divided into flat woven mesh, oblique woven mesh, mat mesh, and five vertical mesh according to the weaving method. Each knitting method has its own characteristics, and customers can select different categories according to their own needs. We can ensure that the quality of the net meets international standards. If there is demand, please feel free to inquiry. Meanwhile we also can produce expanded metal mesh, perforated metal mesh, welded wire mesh, brass wire mesh, aluminum foil mesh, filter disc and so on.
Material: Our stainless steel wire mesh products are generally made of stainless steel material 302, 304, 304L, 316, 316L, 321 and 430, etc.
Characteristics: The precise structure, uniform mesh, has the characteristics of good corrosion resistance and durable.
Use: Used in mining, petroleum, chemical, food, medicine, machinery manufacturing another industries. Used in conditions of acid, alkali environment for screening and filter, oil industry as mud nets, chemical fiber industry, as a sieve mesh, plating industry as pickling nets. Our factory can design and product various types of products according to users' needs.
Wire Mesh Specification: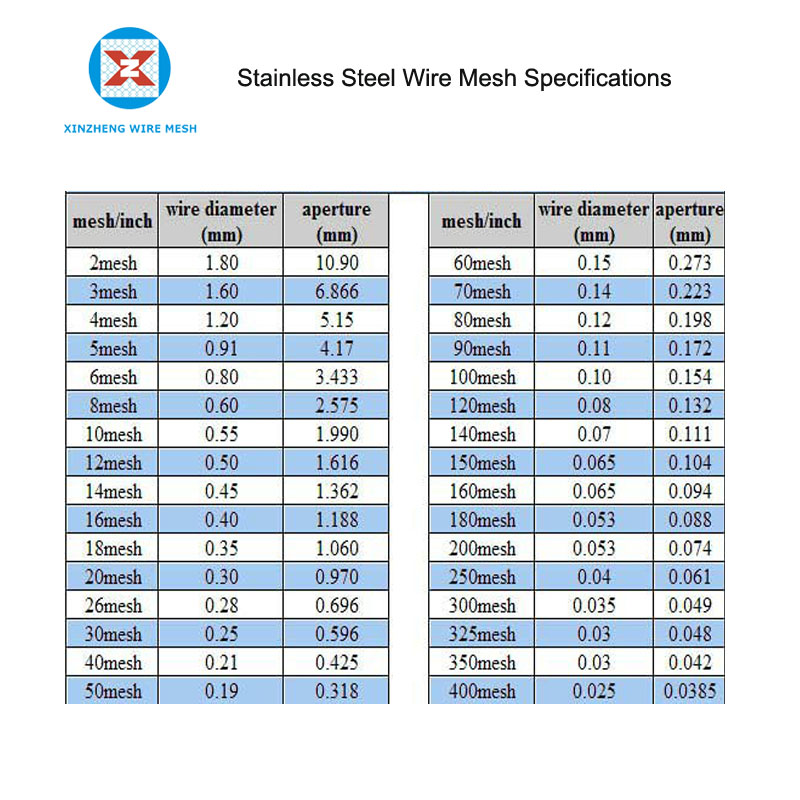 Steel mesh Photos: