Product Description
Steel Expanded Metal Mesh


Steel Expanded Metal Mesh is the main product of metal plate mesh products. And expanded metal mesh is our company's traditional product, we have the rich production and management and professional operator, can ensure the quality of the expanded metal. At the same time, the long-term experience of raw material procurement has made our company able to purchase high-quality raw material steel plates at a reasonable price, so the price of our punching mesh is also very reasonable. Our company also produces other products, including woven mesh products, filter products, Filter disc, storage basket, etc..

Material: Galvanized plate, hot-dipped galvanized plate
Classification: Small, Mini Expanded Metal and heavy expanded metal mesh. Expanded aluminum mesh, expanded platinum filtration mesh, expanded brass mesh, expanded copper mesh, expanded Stainless Steel Wire Mesh, expanded nickel mesh. Opening in the shape of diamond, hexagonal or special shape.
Use: .Both inside and outside decorative, aerospace, petroleum, chemical industry, metallurgy, medicine, paper making, filtration, breeding, packing, mechanical facilities, protection, handicraft manufacturing, high-grade speaker grille, children's seat, baskets, basket, highway protection, and heavy machinery, boilers, oil mines, locomotives, tonne steamship, work platform, staircase, walkway. Also can be used for construction, highway and bridge as reinforced use.
Specification: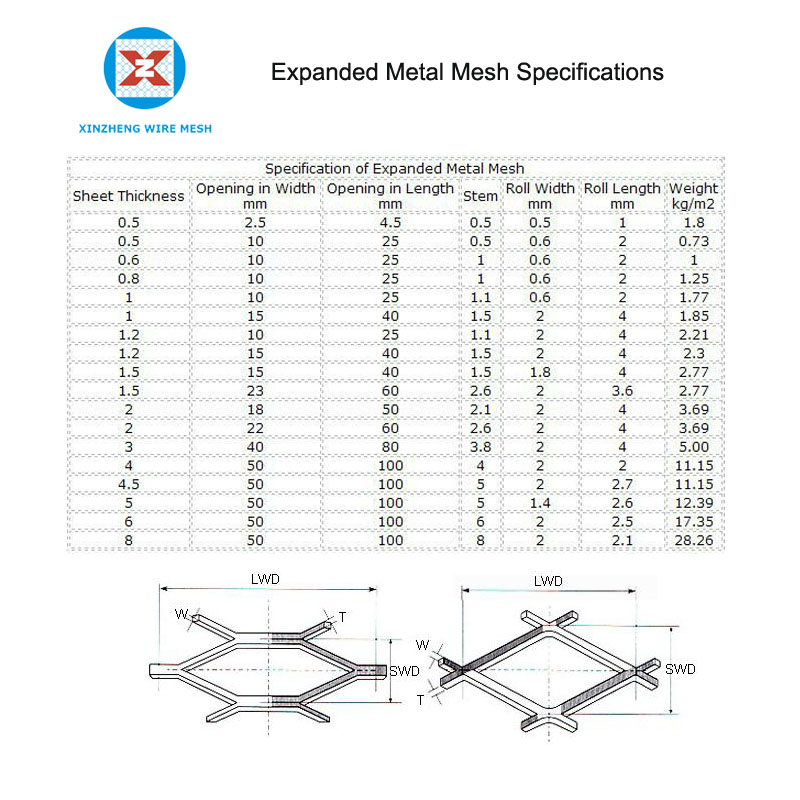 Product Photos: