Product Description
Stainless Steel Wire Mesh Twill
The advantages of stainless steel twill weave mesh has smooth surface, no rust, corrosion-resistant, non-toxic, health, environmental protection, so more and more applied to the hospital, pasta, grilled meat, living with a wire baskets of flowers, fruit baskets and other industries. Stainless steel mesh products can carry out many kinds of deep processing, for example, cutting into different sizes of steel mesh, welded into stainless steel wire mesh tube, and covered with mesh, made of stainless steel disinfection basket, mesh screen, or other filter products.
Material: 201, 304, 304 (L), 310, 316 (L), etc
Weaving features: Twill weave stainless steel mesh warp and weft threads interwoven from the adjacent strands - weaving in the direction of silk and shuttle.The movement of this upper and lower knitting is the movement of the shuttle.Twill weaving can be used to weave different specifications of mesh.
Features: Features: stainless steel twill weave net is an acid, alkali resistant, high temperature, tensile and wear resistance strong product, has the filtering precision, the load strength high characteristics.
Use: Twill weave stainless steel mesh is widely used in aerospace, petroleum, chemical industry, scientific research and transportation, etc, used in acid, alkali environment conditions screening and filter, oil industry as mud mesh, chemical fiber industry as screen mesh, plating industry as pickling nets.
Specifications: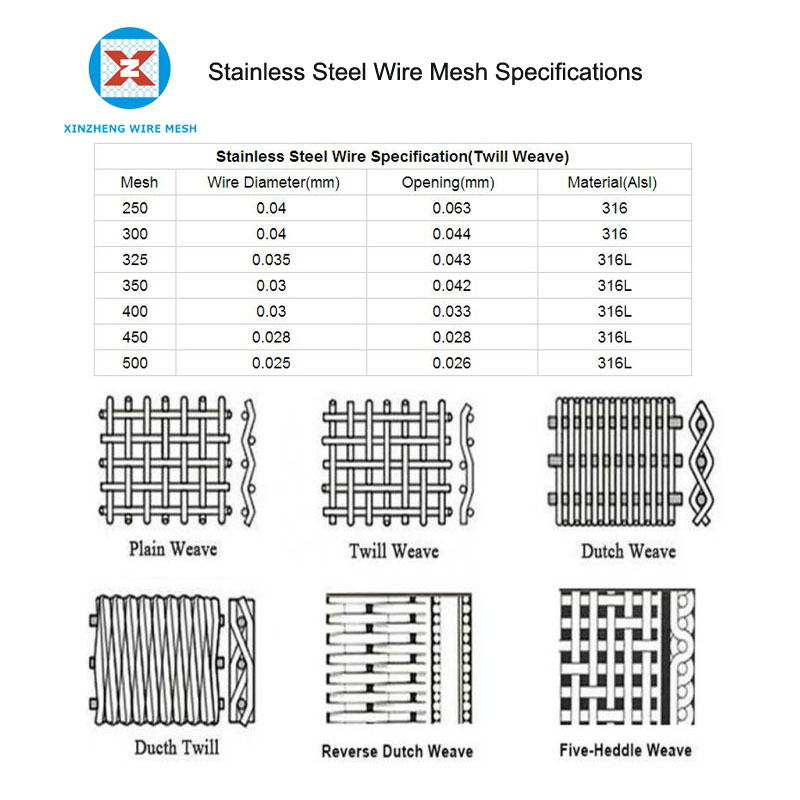 Product Photos: