Product Description
Stainless Steel Wire Cloth
Stainless steel wire cloth is a kind of superior thin woven stainless steel wire mesh with uniform opening and good firmness. The uses of carefully selected special stainless steel materials and the most advanced weaving technology adopted to ensure the very compact weaving structure can achieve and the thickness of the wire mesh is within the allowed tolerance range. Anping Xinzheng can also produce steel wire mesh, expanded metal mesh, perforated metal mesh, aluminum foil mesh, barbecue wire mesh and other metal products.


Material: 201, 304, 304 (L), 310, 316 (L), etc


Weaving features: Twill weave stainless steel mesh warp and weft threads interwoven from the adjacent strands - weaving in the direction of silk and shuttle.The movement of this upper and lower knitting is the movement of the shuttle.Twill weaving can be used to weave different specifications of mesh.
Features: Features: stainless steel twill weave net is an acid, alkali resistant, high temperature, tensile and wear resistance strong product, has the filtering precision, the load strength high characteristics.
Use: Twill weave stainless steel mesh is widely used in aerospace, petroleum, chemical industry, scientific research and transportation, etc, used in acid, alkali environment conditions screening and filter, oil industry as mud mesh, chemical fiber industry as screen mesh, plating industry as pickling nets.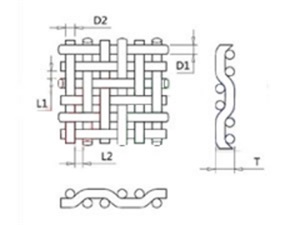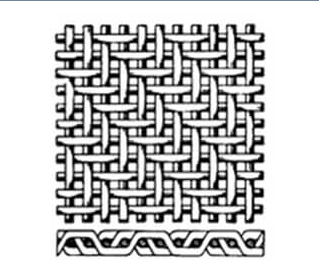 The warp wire (D1) : all longitudinal braided lines.
The weft wire (D2) : all horizontal weaving lines.
Aperture (L1 and L2) : the distance between two meridians or two weft.
Mesh number:number of mesh holes per inch.
Thickness (T) : thickness of the net.
Specifications: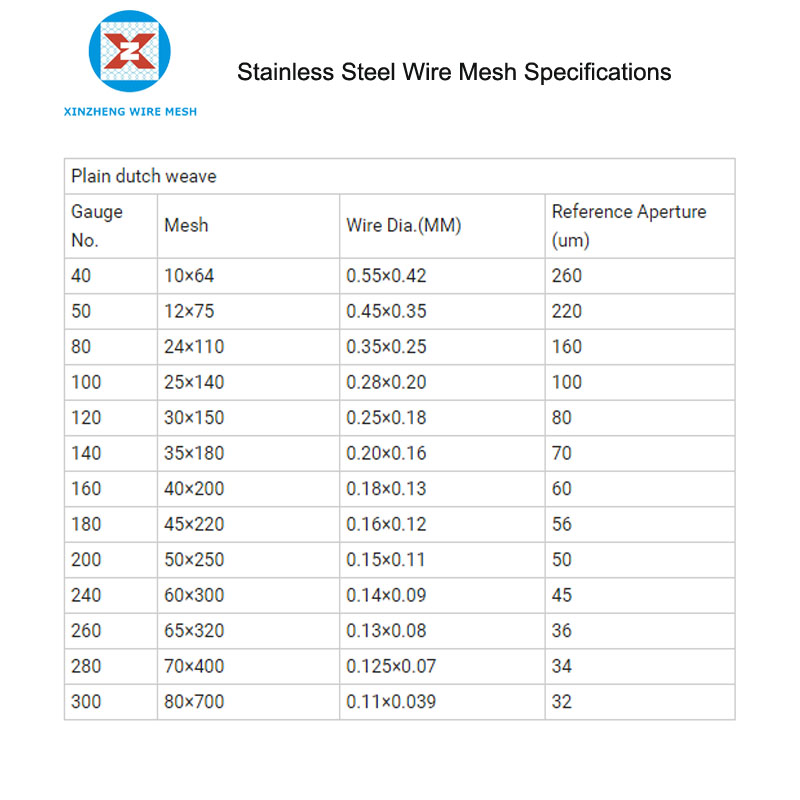 Photos: