Product Description
Stainless Steel Perforated Mesh
Stainless Steel Perforated Mesh, also called punched metal mesh some areas. The hole shapes of the punching mesh is multiple choice. Now, the main product we produce is circular opening. Along with the increasing development of science and technology and the needs of customers, now the opening can be square, horseshoe shaped, oval, rectangular, oval hole. For the thicker plate and smaller mesh, we have developed etched plate net at present. Our Company also produce the below products: punching mesh, perforated sheet metal, stainless steel wire mesh, crimped wire msh, expanded metal mesh, perforated metal mesh, filter disc, aluminum foil mesh, wire baskets, barbecue wire mesh and other alloy net.
Material: Aluminum, aluminum alloy etc.
Color: golden, silver, red, black, white, etc.
Application: fittings, turbines and heat exchanges use in the piping system,extremely high dirt removal capability
Sample: Free
Advantage: 1. Attractive appearance
2. Easy installation
3. Light weight
4. Durable
5. Can be readily formed
6. Uniform sound abatement
7. Largest selection of hole size patterns and configurations
Specifications: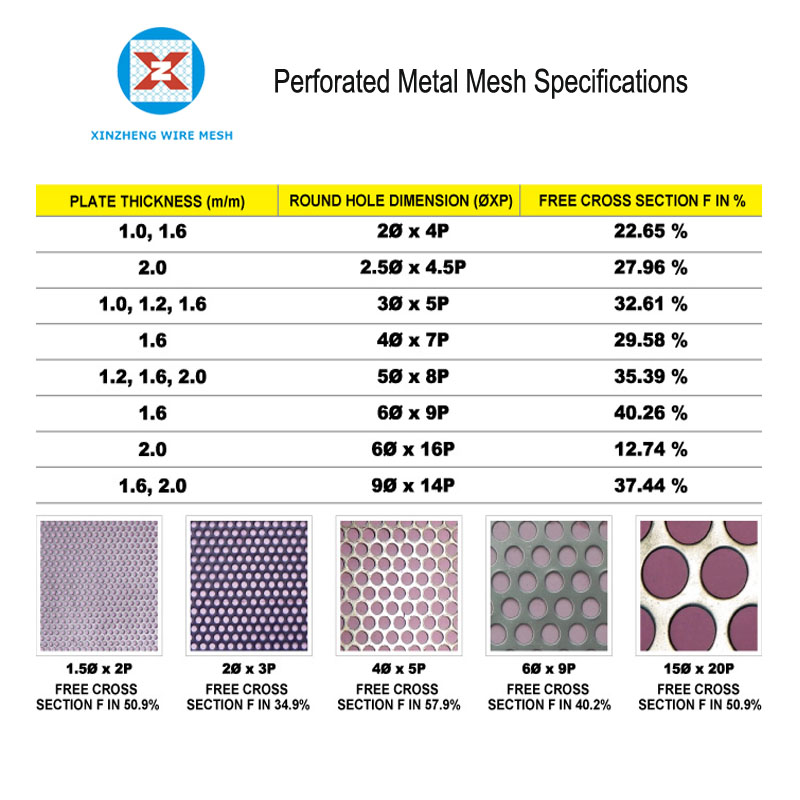 Product Photos: