Product Description
Perforated Metal Mesh Facade
Perforated metal facade is a very valued element in architecture and construction as its versatility in terms of design aesthetics and its structurally strong properties, making it a better alternative choice for applications in a wider range of industries. Perforated metal screens can be specified for facades both in external applications and in interior design projects to create see-through partitions or sound-absorbing surfaces. From lightweight decorative element to load-bearing structural components, perforated metal mesh offers unique opportunities to combine strength, functionality and beauty.
Material: Stainless steel, galvanized steel, steel, aluminum, brass, and so on.
Shape: Round, Square, Conical, Rectangular, Herringbone, Triangular, Hexagonal, Embossed, Diamond
Features:
High resistance to environmental elements
Very low fabrication cost
Increases acoustic performance
Lightweight (easy mounting to a variety of indoor and outdoor surfaces)
Aesthetically appealing
Physically strong
Photos: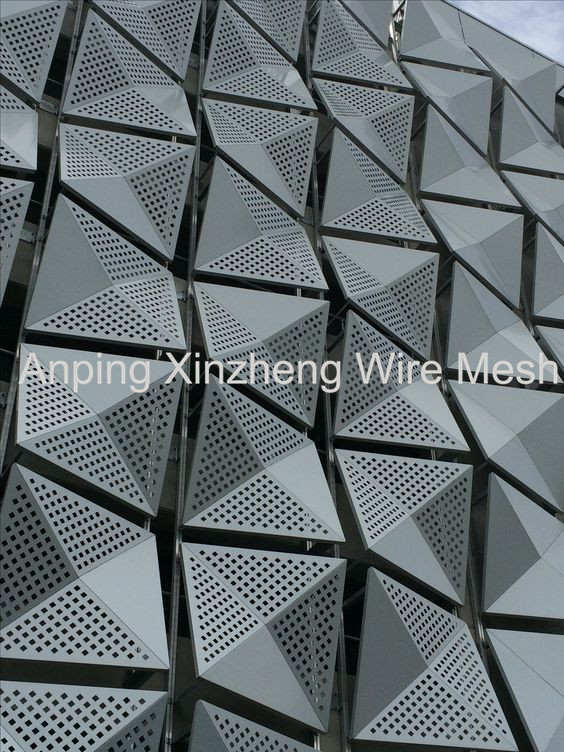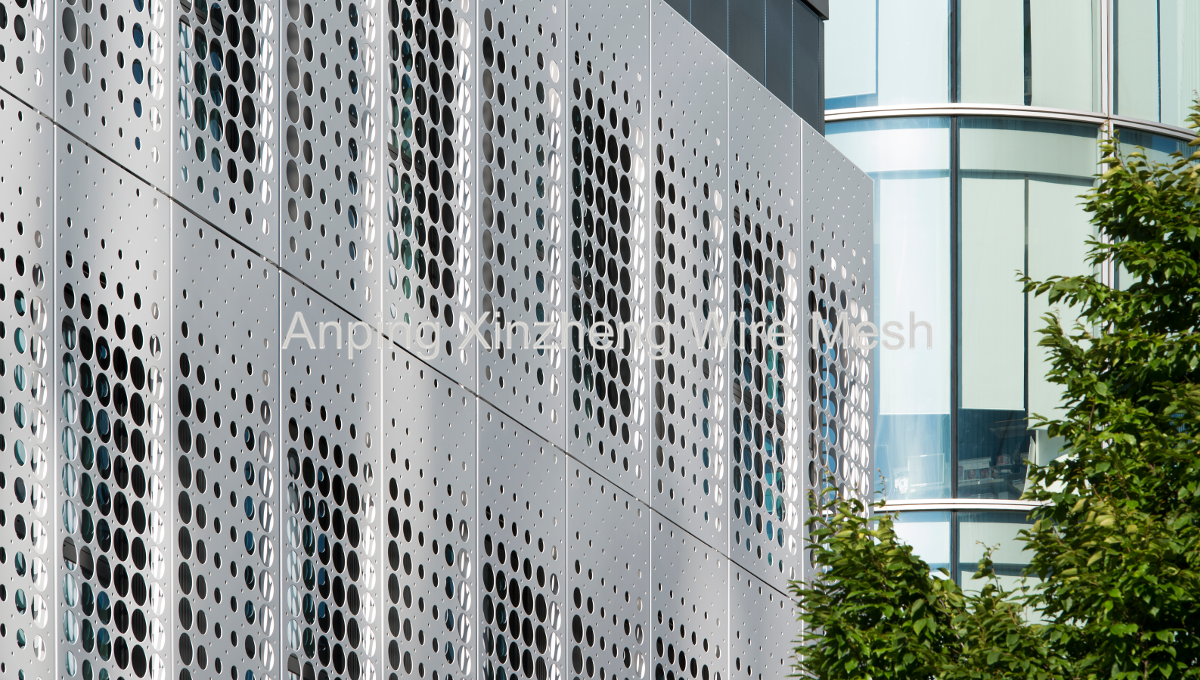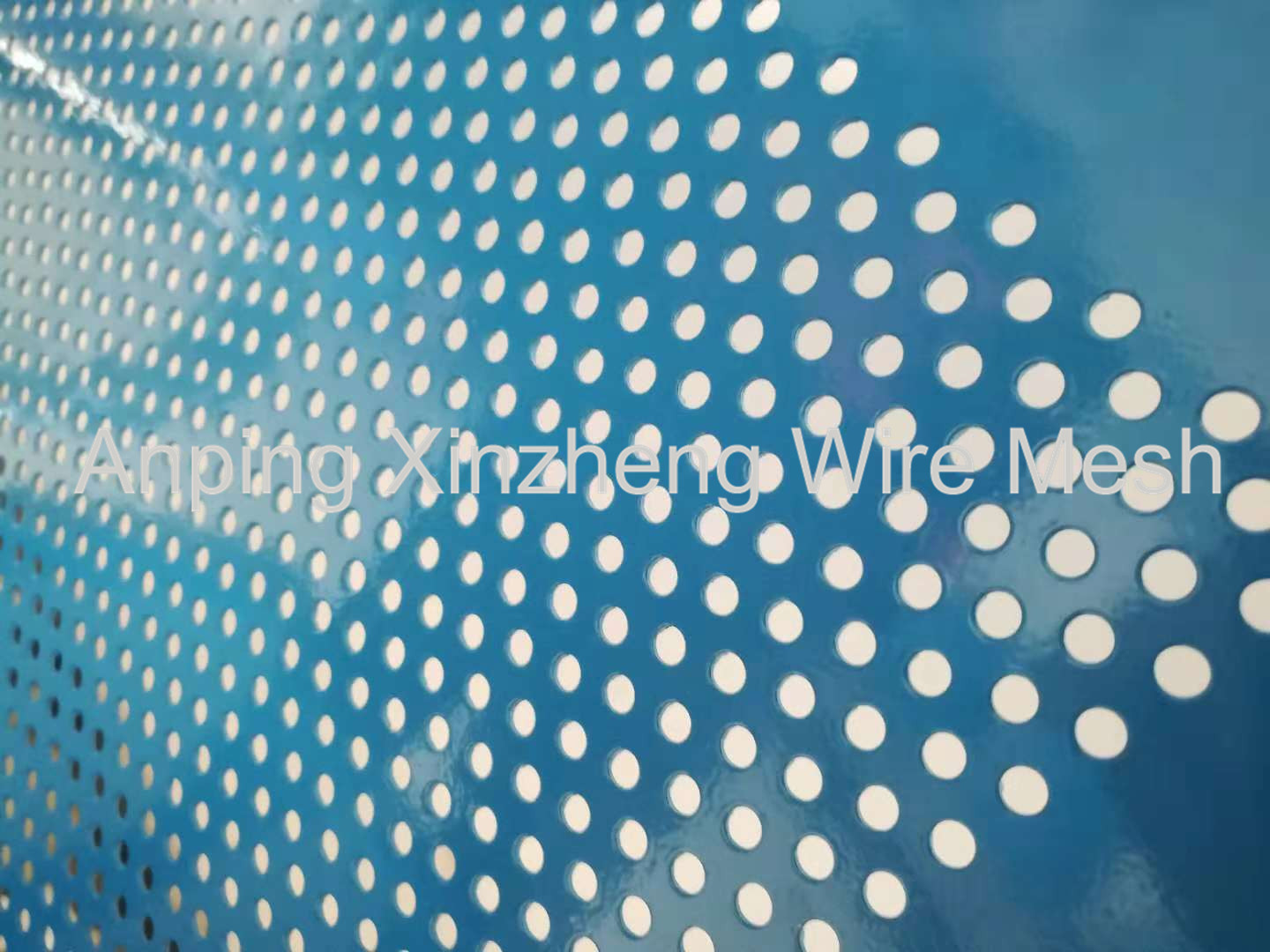 Anping Xinzheng Metal Wire Mesh Co. Ltd can also produce the below products: stainless steel wire mesh, expanded metal mesh, perforated metal mesh, crimped wire mesh, welded wire mesh, stainless steel plain dutch weave mesh, aluminum foil mesh, filter disc, welded wire mesh, barbecue wire mesh, aluminum mesh and other metal wire mesh products. If you need the products, contact us. We can give you competitive price, quality products, and best service.