Product Description
Perforated Metal for Building
Perforated Metal, its definition is very simple, it means to make different holes on different material panels or plated to meet the customers different needs.The perforated metal mesh has been applied to all walks of life, especially in building. With high technologies, more better price, high quality products and thoughtful service, ours products are sold well over the world. Xinzheng company can also supply metal filter disc, wire mesh screen, wire mesh baskets, aluminum foil mesh, filter disc, perforated metal mesh, steel mesh, stainless steel perforated metal mesh, stainless steel twill weave mesh, metal plate mesh products, filter products, other alloy net and so on.
1. Specification: Hole Size: 0.1MM-100MM
Thickness: 0.1MM-8.0MM
Width: 0.1m-1.5m
Length: 4m
2. Material: galvanized sheets, stainless steel sheets, copper, low carbon steel and other materials.
3. Opening: Round, oval, square, rectangular, rhombus, hexagon, scale shape combination of different shapes, also other special shape.
4. Process: Stamping, leveling, cutting, bending, reeling, welding, shaping and surface treatment.
5. Application: Mine, food, stationery and sports goods, kitchen and toilet supplies, muffler, decoration, construction, electronics, transport, Widely applies in the chemical machinery, the drugs manufacture equipment, food drink machinery, the cigarette machinery, the harvester, dry cleans machine, etc.
6. Packing: crate or pallet or as your demands.
Specifications: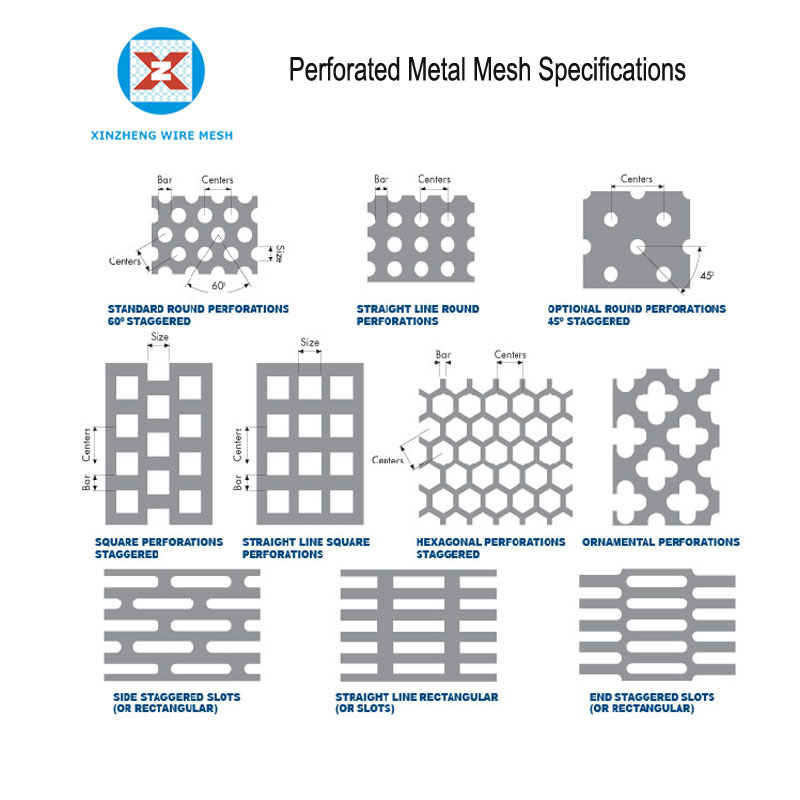 Product Photos: