Product Description
Perforated Carbon Steel Mesh
The round holes perforated metal mesh are the most popular type of perforated pattern. We can cut to different size to meet customers' specific requirements. Perforated metal is described by the holes size and the pitch size. The pitch is the distance from the center of one hole to the center of the adjacent holes. All our perforated mesh sheets are on a triangular pitch. Perforated metal mesh is very useful for guarding where a strong smooth finish is required with a small aperture. Anping Xinzheng supply perforated round hole from stock in galvanized, aluminum and stainless steel. Mild steel material is available but you will need to call in advance for prices as there are minimum order requirements on non stock items. the size of 3 mm hole 5 mm pitch is the most popular perforated sheet for its combination of strength and open area.
1. Specification:
Hole Size
:
0.1MM-100MM
Thickness: 0.1MM-8.0MM
Width: 0.1m-1.5m
Length: 4m
2. Material: galvanized sheets, stainless steel sheets, copper, low carbon steel and other materials.
3. Opening: Round, oval, square, rectangular, rhombus, hexagon, scale shape combination of different shapes, also other special shape.
4. Process: Stamping, leveling, cutting, bending, reeling, welding, shaping and surface treatment.
5. Application: Mine, food, stationery and sports goods, kitchen and toilet supplies, muffler, decoration, construction, electronics, transport, Widely applies in the chemical machinery, the drugs manufacture equipment, food drink machinery, the cigarette machinery, the harvester, dry cleans machine, etc.
6. Packing: crate or pallet or as your demands.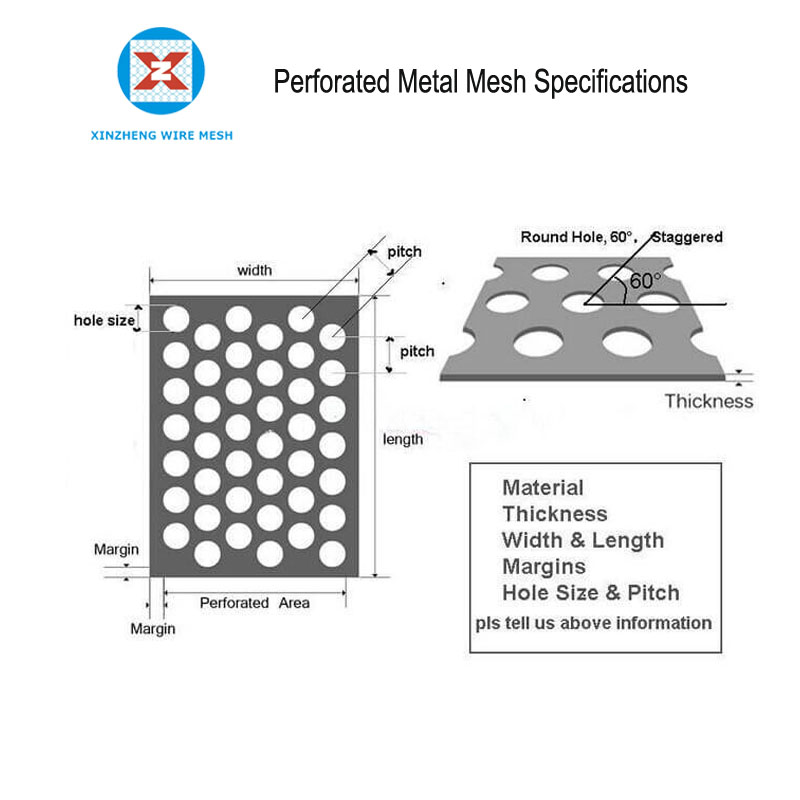 Photos: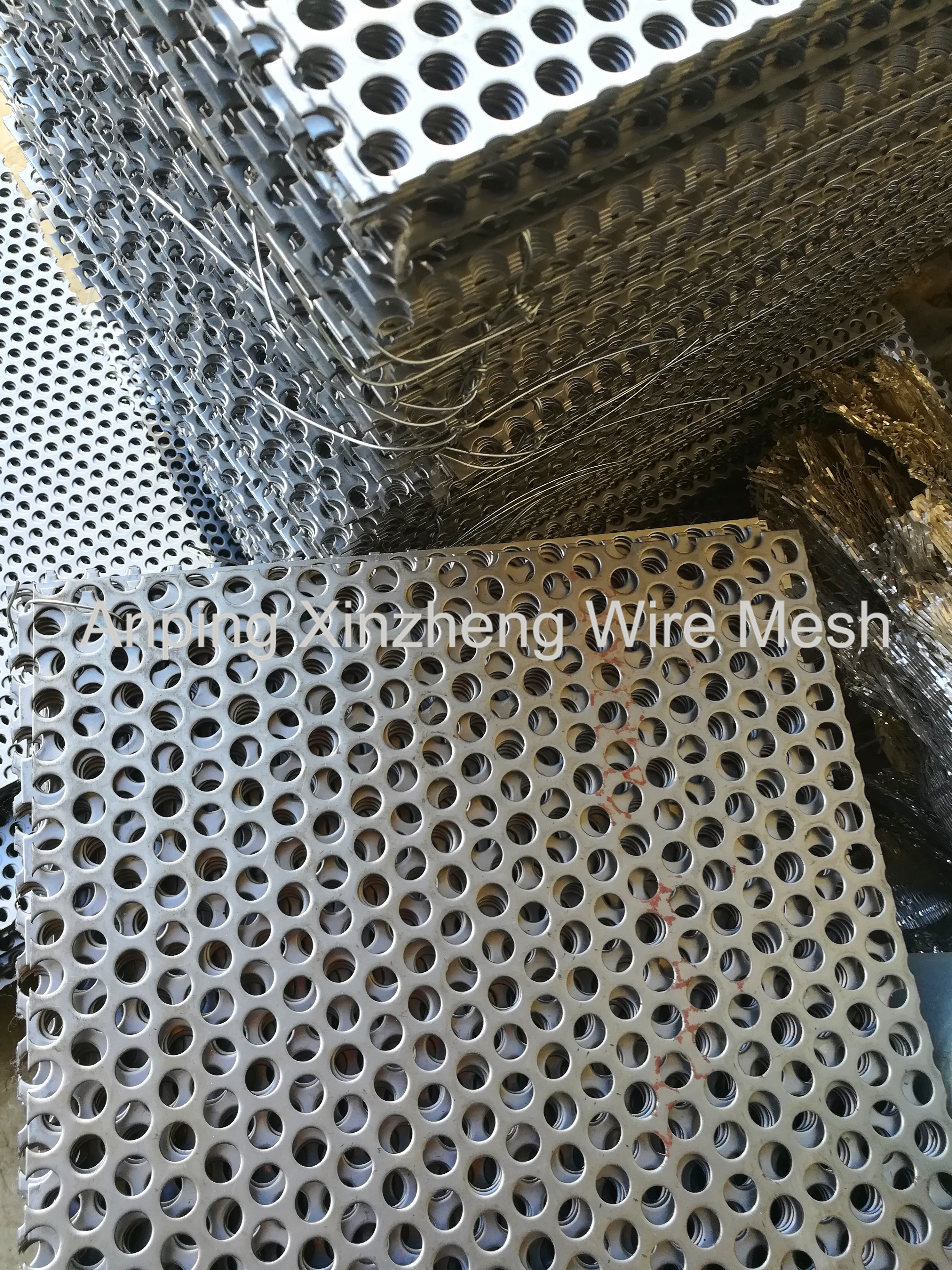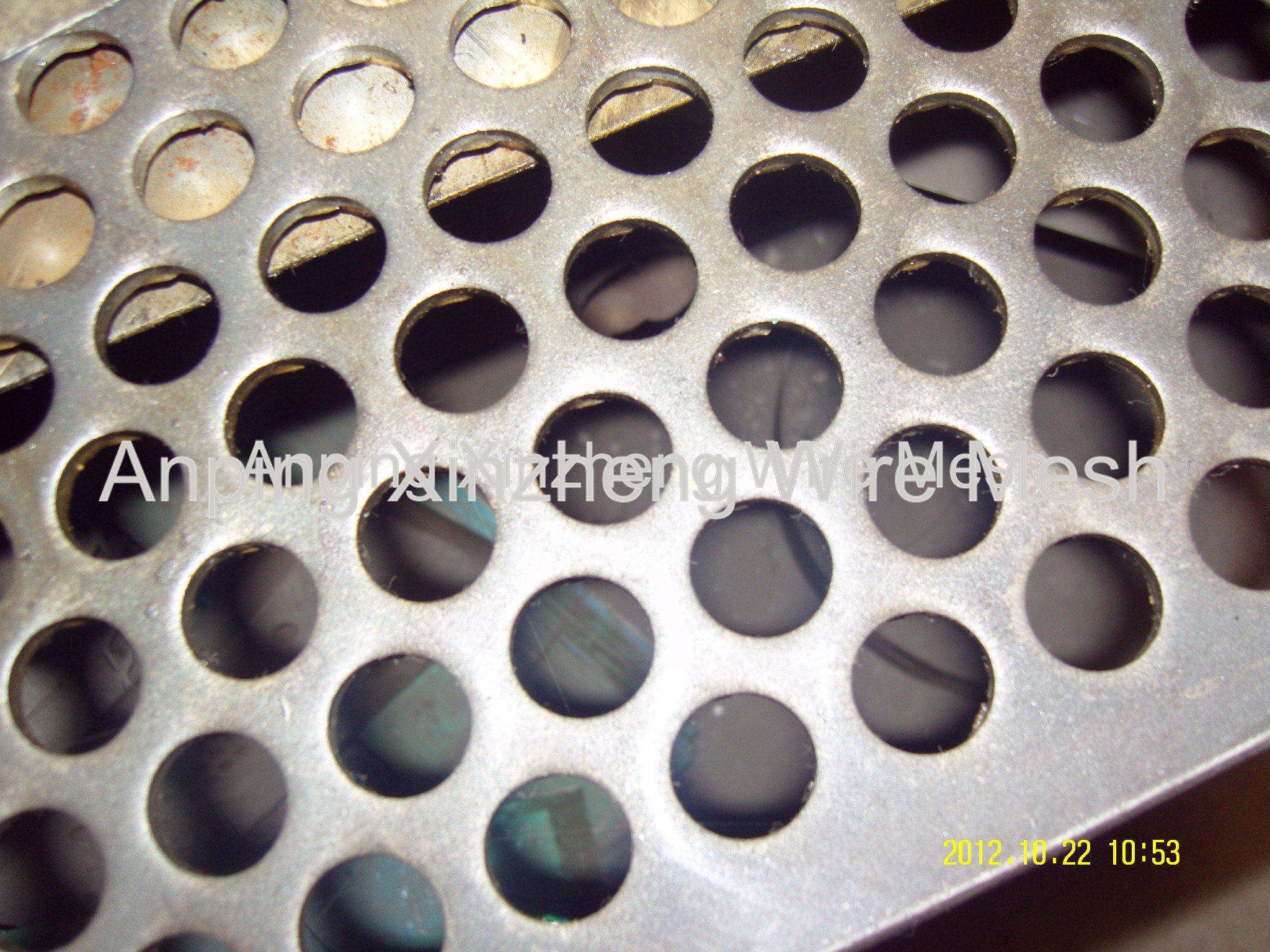 Anping Xinzheng can also produce stainless steel wire mesh, perforated metal mesh, expanded metal mesh, filter disc, hexagonal steel plate mesh, storage basket, barbecue wire mesh, brass wire mesh, crimped wire mesh and so on.