Product Description
Perforated Aluminum Mesh Sheet
Whether used for technical or decorative applications or construction, round hole are the most often used in perforated metal products. Geometrically, the round hole is the most solid shape. Round hole perforations provide the possibility of a larger open area and more strength and comes in triangular, straight, diagonal,or staggered rows. Round hole perforations supply an aesthetic decorative privacy shield and increases protection against the sun, and are also used for infill panels in balconies and balustrade panels. Aluminum round holes perforated mesh can be used in ceiling or decoration. Very beautiful.
1. Specification:
Hole Size
:
0.1MM-100MM
Thickness: 0.1MM-8.0MM
Width: 0.1m-1.5m
Length: 4m
2. Material: Aluminum
3. Opening: Round
4. Process: Stamping, leveling, cutting, bending, reeling, welding, shaping and surface treatment.
5. Application: Mine, food, stationery and sports goods, kitchen and toilet supplies, muffler, decoration, construction, electronics, transport, Widely applies in the chemical machinery, the drugs manufacture equipment, food drink machinery, the cigarette machinery, the harvester, dry cleans machine, etc.
6. Packing: crate or pallet or as your demands.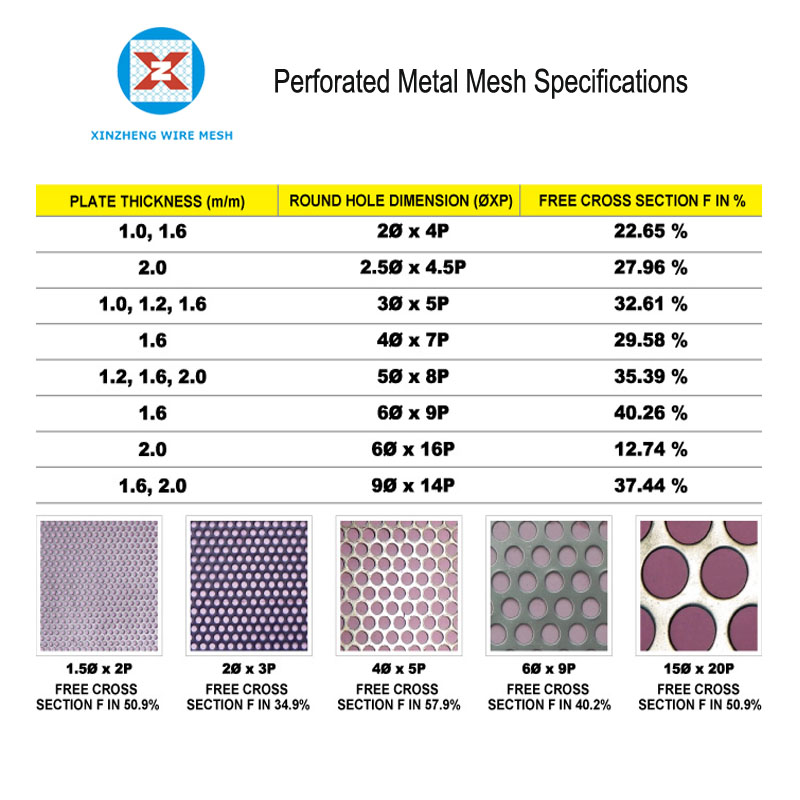 Photos: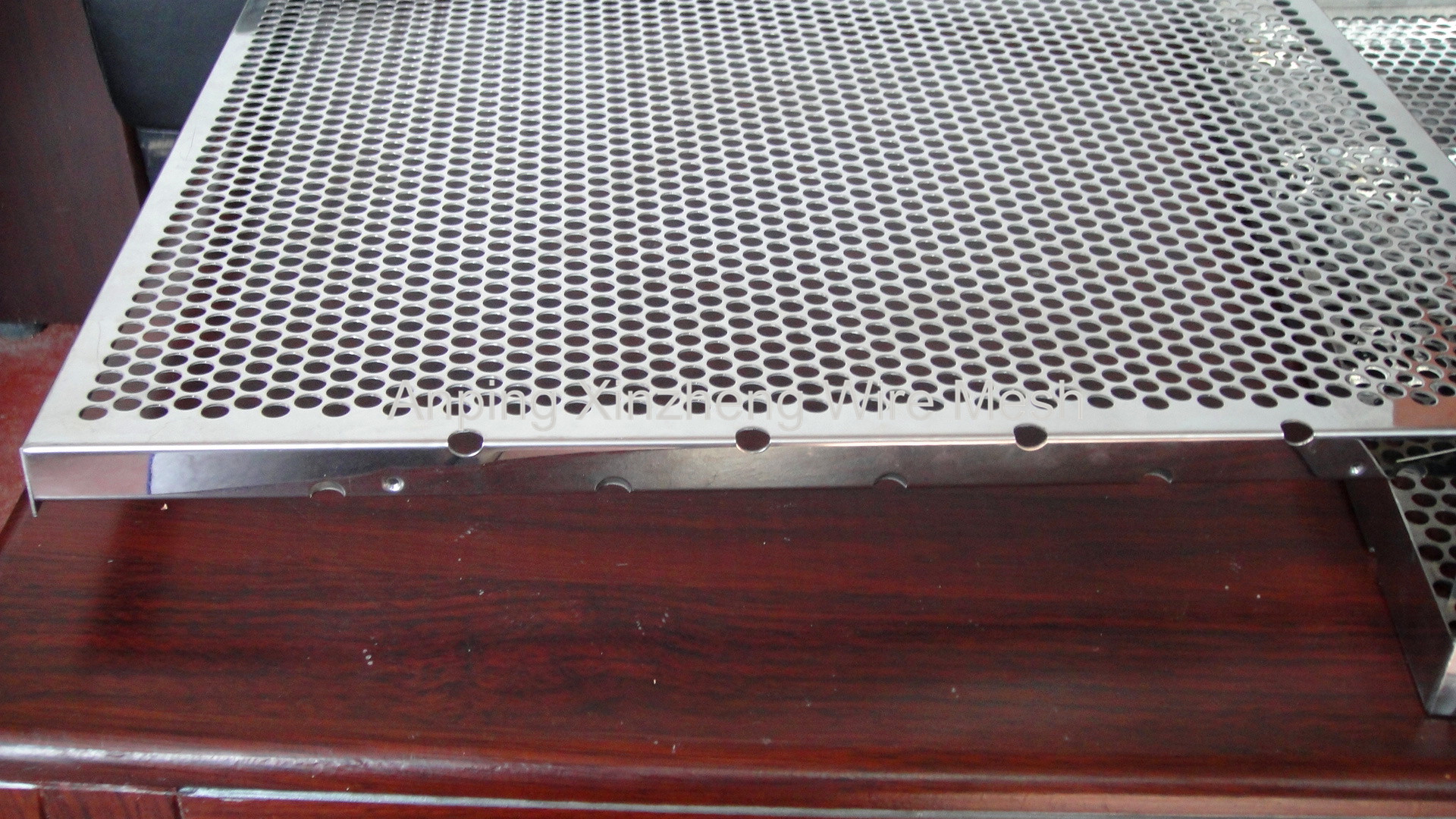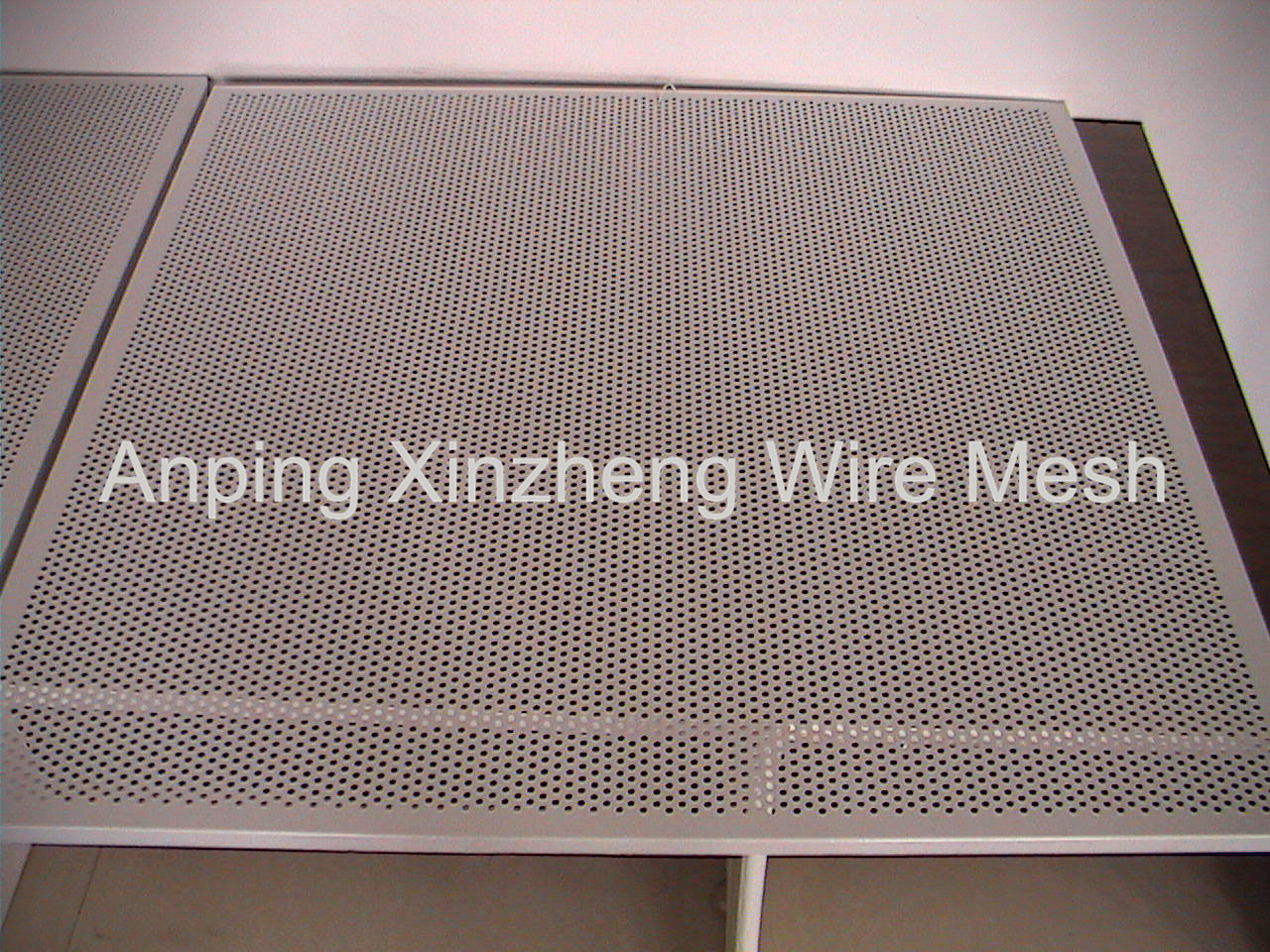 Anping Xinzheng Metal Wire Mesh Co. Ltd can also produce stainless steel wire mesh, crimped wire mesh, Expanded metal mesh, aluminum foil mesh, filter disc, brass wire mesh, steel mesh, woven mesh products, barbecue wire mesh, and so on. If you need, please feel free and contact me.