Product Description
Metal Crimped Wire Mesh
Crimped Wire Mesh is usually used for screen in coal factory, mine, filter a sand grain, industry, filter water, filter liquid and air, architecture, also can be used in the security in the machineys fittings. Generally speaking 1.22x2.44m is most popular. If too big or too small size, customers can customize since we have no stocks. If the wire diameter of stainless steel crimped wire mesh is too thin, the crimped wire mesh will be produced to roll. The size can be 30 or 50m length. We also produce other metal mesh products, such as stainless steel wire mesh, expanded metal mesh, perforated metal mesh, barbecue wire mesh, aluminum foil mesh and other alloy net.
Weaving: Stainless steel crimped wire mesh weaving way to have a whole, single flower, double flower, locked, flat top, long hole, etc.
Features: Stainless steel crimped wire mesh with heat, acid, alkali, corrosion resistance, wear resistance, the structure of the characteristics of wide. Stainless steel crimped wire mesh structure is solid, strong impact resistance, low cost, long-term mesh to maintain uniform, beautiful, is the breeding of pig cleaning equipment innovative products.
Material: 201, 304, 304L, 316, 316L, 321, 430
Uses: Due to the special properties of stainless steel, stainless steel crimped wire mesh is often used in the industry with high stability requirements. In the food industry used to do food with the basket, chemical industry for acid, alkali environment, screening and filtration. Electroplating industry for pickling network, the oil industry for the mud network, architectural decoration used to do decorative network, the automotive industry for oil and water separator. Stainless steel ginning network is now widely mining, chemical, pharmaceutical, petroleum, metallurgy, machinery, protection, construction, handicrafts and other industries.
Specifications: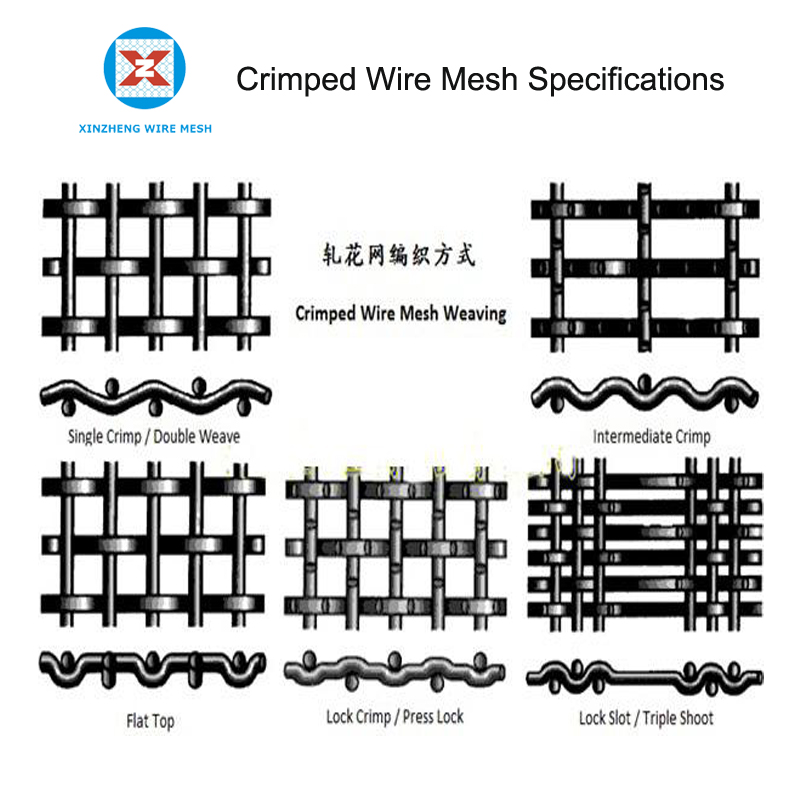 Photos: