Product Description
Brass Wire Mesh
Brass Wire Mesh is one of the most common alloy net, meanwhile it is relatively inexpensive, raw materials are relatively easy to purchase. The brass wire cloth is mainly use in papermaking industry. Newsprint and printing paper use copper mesh 60-70 mesh, and typing paper use brass wire cloth 90-100 mesh. It is same with stainless steel wire mesh and stainless steel crimped wire mesh except different material. The barss mesh can be produce to filter disc, or filter tube, or filter products, or storage basket and so on.
Material: brass wire--purity--Cu: 65% , Zn:35%
red copper wire--purity--Cu:99.8%
phoshpor bronze wire--purity--Cu:85%-90% , Sn:5%-15%
Feature: It has good corrosion resistance and wear resistance. Phosphor bronze mesh has excellent resistance to tension, bending force, abrasion resistance and tensile force. Brass net with proper tensile and elongation, the mesh used to root number per inch for mesh warp. Mesh mesh less, bigger, water filtering performance is better.
Use: Screening of mining, metallurgy, construction, medicinal materials and other industries
Size: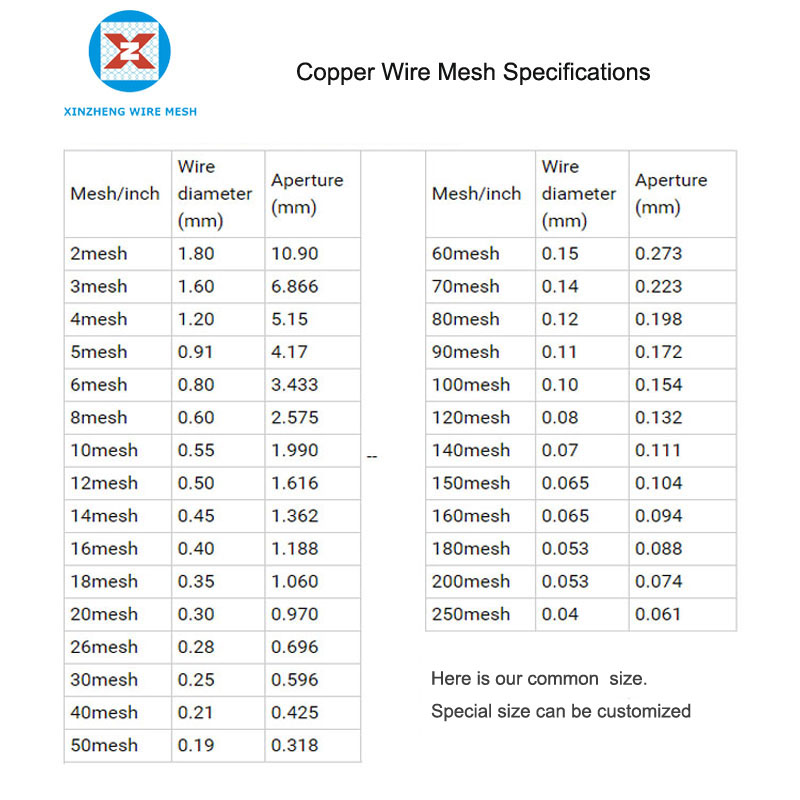 Product Photos: