Product Description
Hexagonal Hole Expanded Metal Mesh
Hexagonal Hole Expanded Metal Mesh, also named hexagonal metal mesh, hexagonal expanded steel mesh, hexagonal expanded mesh, the main features is its opening is hexagonal shapes. It is produced by diamond steel mesh change mould has evolved, with hexagonal steel bevel edge and straight edge Angle is larger, so the production hexagon expanded mesh, choose toughness strong metal sheet, but because of its unique physical structure, attributes of the hexagonal steel plate mesh with the diamond plate mesh at the same time, its also features: great toughness, impact resistance is strong, firm structure, beautiful appearance.


General Size:
Sheet Thickness for Hexagonal Opening Expanded Metal: 0.3 to 5.0mm.
Opening: 2.5mm to 200mm
Wide: 8mm to 1800mm
Supplied in the form of sheets or rolls.
Sheet Materials:
Steel cold-rolled, hot dipped zinc plated, galvanized carbon steel sheets, stainless steel, aluminium, copper, brass, or other suitable metal alloy plates.
Finishes and coatings
Silver, bronze color, white color, or other colors customer need.
Electric galvanized or hot galvanizing.
Applications:
It is used in various fields, such as workshop, ship, facade, ceiling, floor, walkway, pedal, groove cover, transmission and lifting Side of the machine, fence, etc.
Photos: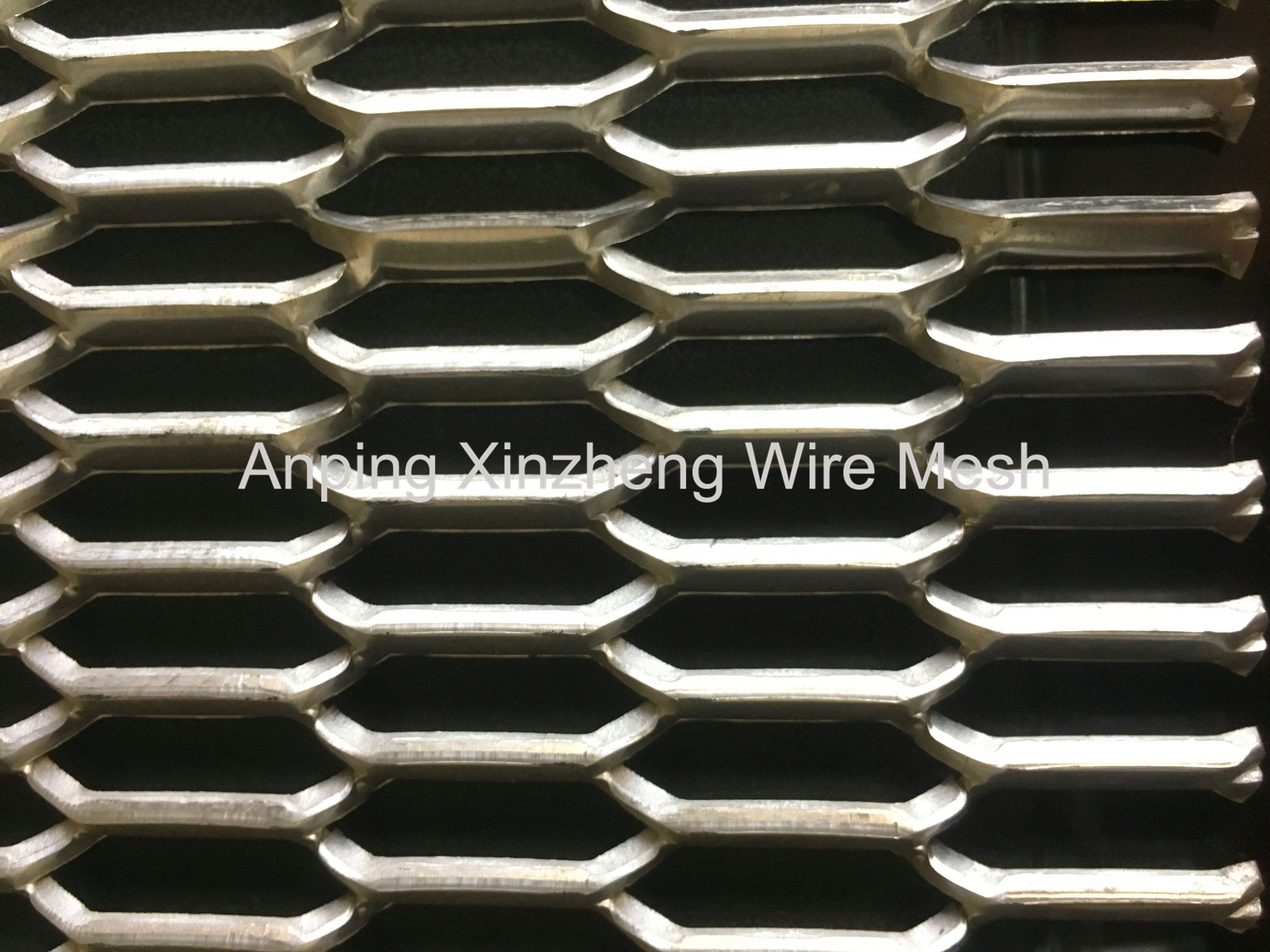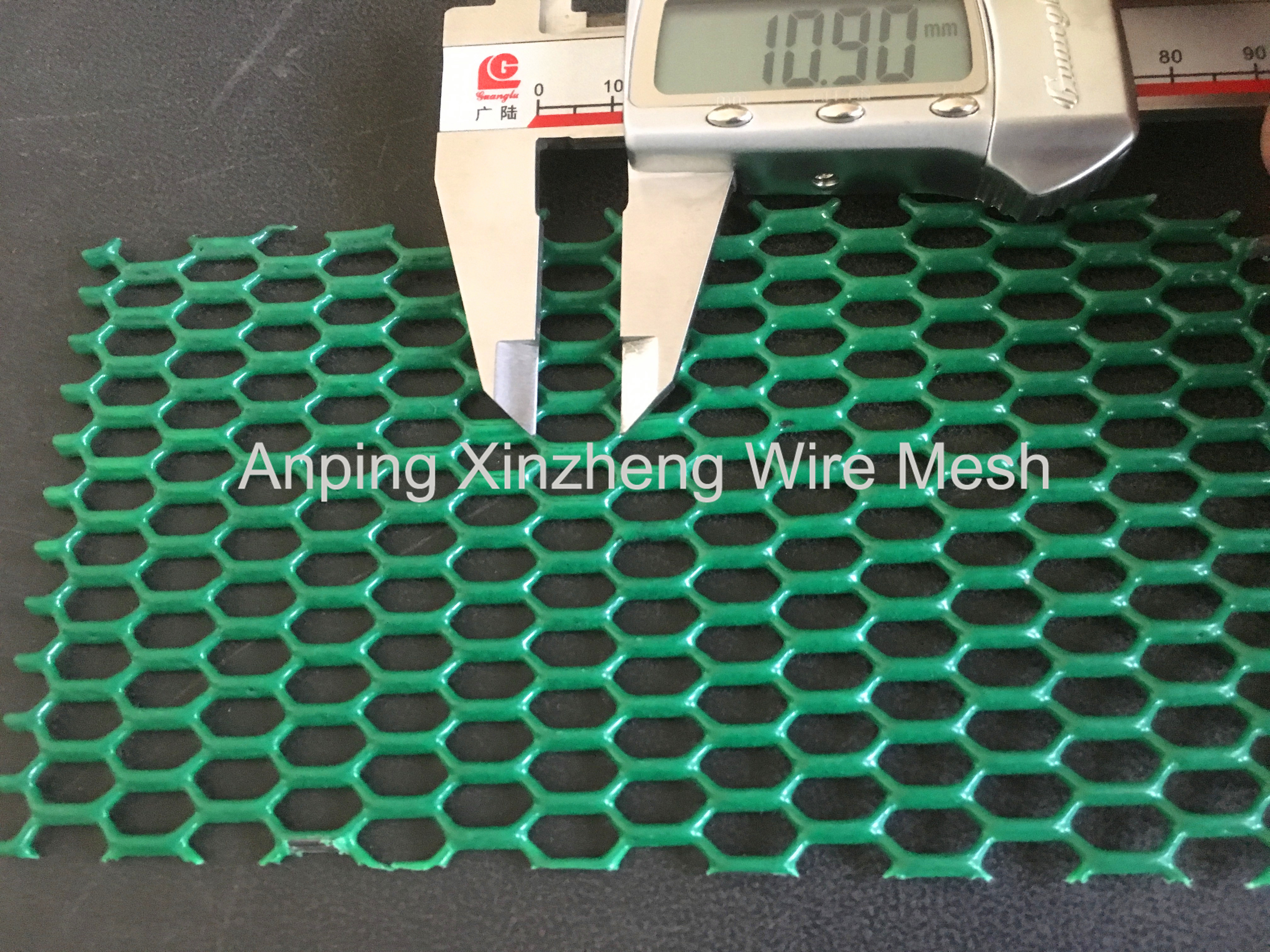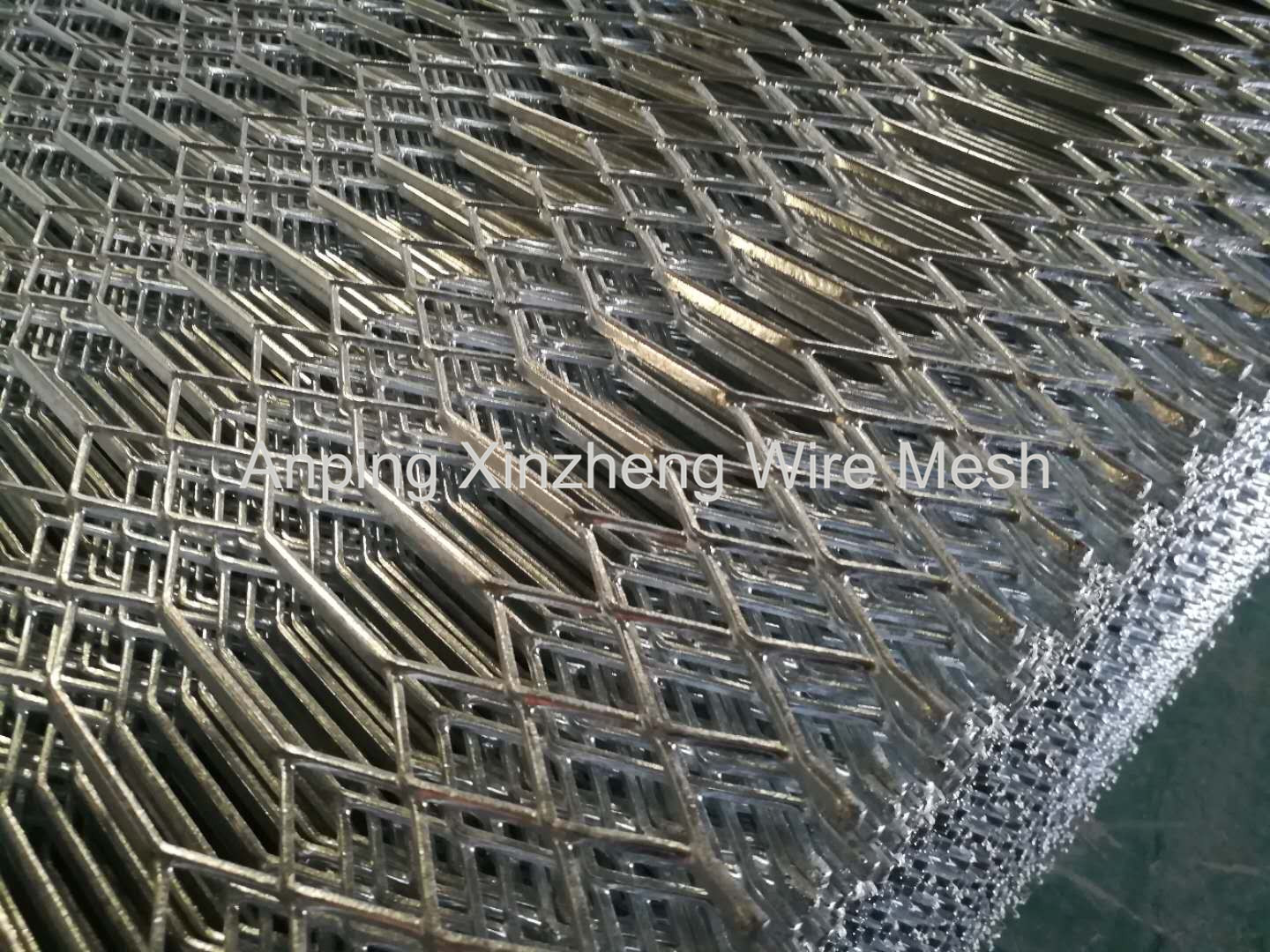 Anping Xinzheng Metal Wire Mesh Co. Ltd can also produce the below products: stainless steel wire mesh, expanded metal mesh, perforated metal mesh, crimped wire mesh, stainless steel plain dutch weave mesh, welded wire mesh, aluminum foil mesh, filter disc, barbecue wire mesh, aluminum mesh and other metal wire mesh products. If you need the products, contact us. We can give you competitive price, quality products, and best service.