Product Description
Galvanized Perforated Metal Plate

Perforated metal mesh, lso named mine screen mesh, mechanic screen mesh. It can be supplied in folded or flat sheets. From various metal plate or nonmetal pieces. The openings of punching mesh can be triangle, diamond round, square,, hexagonal, cross, etc. The opening size, density and forms of distribution can bring different functions in separation, sifting, filtration, drying, cooling, cleaning, etc.
Xinzheng Company also can produce woven mesh products, steel mesh, brass wire mesh, aluminum foil mesh, filter tube, expanded metal mesh, stainless steel wire mesh, stainless steel crimped wire mesh and so on.
Applications: Used as screens, filters, shields, and guards
For controlling the passage of air, liquid, light, solids, heat, electromagnetic waves and sound waves.


Thickness of plate: 0.3mm-10mm


Size: 1.0m X 2.0m, 1.22m X 2.44m


Hole Diameter: 0.8mm-100mm


Packing:100sheet per pallet

Note :The specification only for reference, it can be done according to the requests of the customers.

Please feel to contact us if you do not see what you need,we will help you.


Specifications: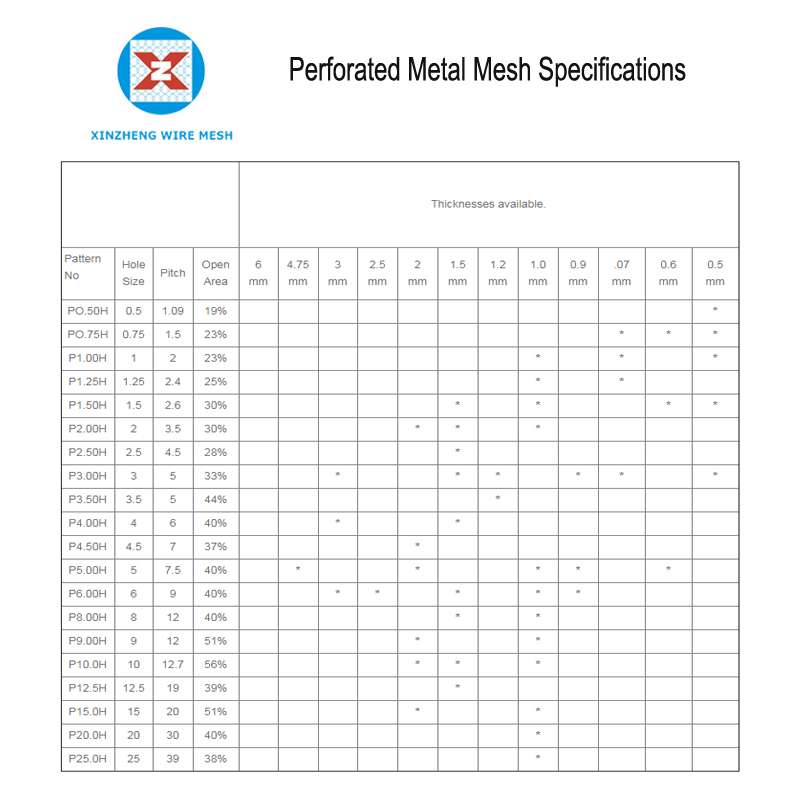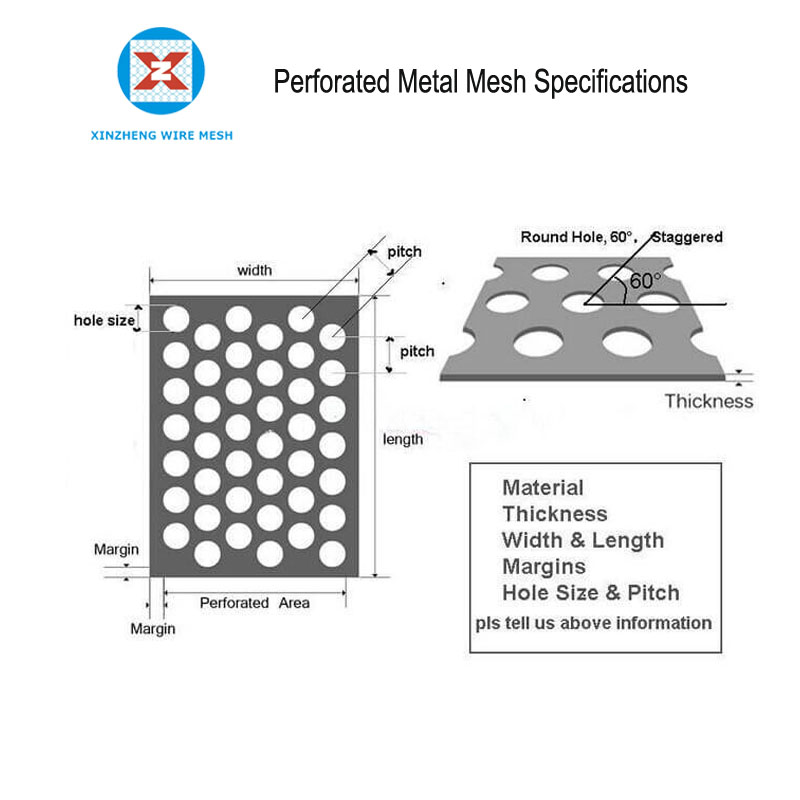 Photos of Perforated Sheet