Product Description
Galvanized Perforated Metal Panel
The material of expanded metal mesh is very diverse, and Anping Xinzheng company can produce all kinds of materials. Compared with galvanized perforated sheet, it is cheaper and suitable for better working environment, because galvanized steel has less corrosion resistance than stainless steel plate. The main form of the perforated metal is in piece, all sizes of the board can be. At the same time, we can also put into folded steel plate mesh, or welded into the filter tube. We also produce stainless steel wire mesh, expanded metal mesh, aluminum foil mesh, barbecue wire mesh and other metal mesh products.
Material: Aluminum, aluminum alloy etc.
Color: golden, silver, red, black, white, etc.
Application: fittings, turbines and heat exchanges use in the piping system,extremely high dirt removal capability
Sample: Free
Advantage: 1. Attractive appearance
2. Easy installation
3. Light weight
4. Durable
5. Can be readily formed
6. Uniform sound abatement
7. Largest selection of hole size patterns and configurations
Specifications: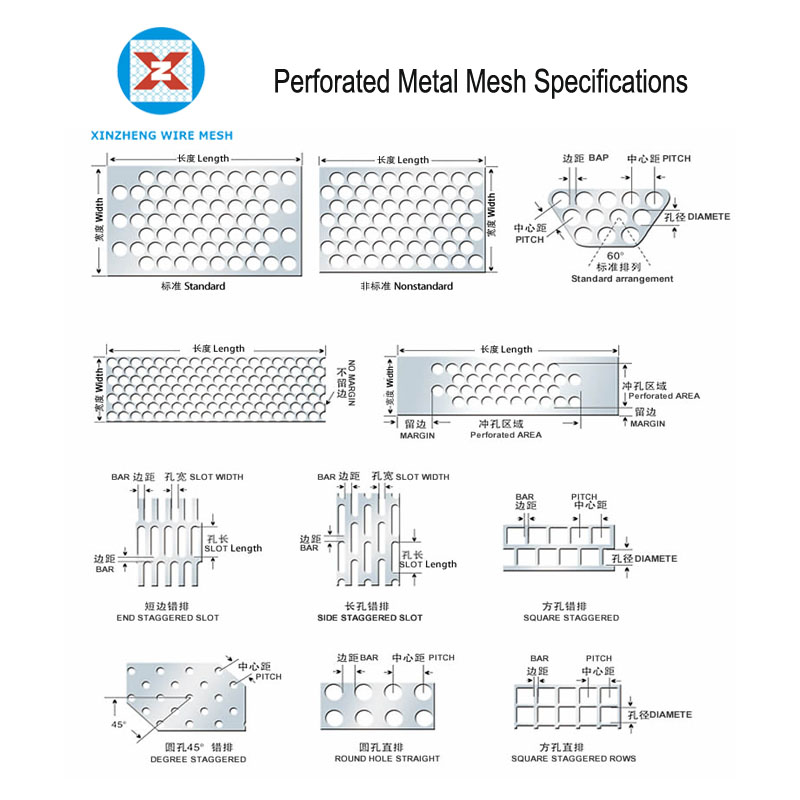 Product Photos: