Product Description
Galvanized after Welded Wire Mesh
Regarding the classification of galvanized welded wire mesh, apart from considering the difference in the zinc method, I can also categorize the time of galvanizing. One way is galvanized after welding. This kind of welded wire mesh has the same appearance, and its corrosion resistance is better than that of the first plating, but the price is higher. After the first galvanization, the welding is changed to the wire drawing welding mesh. After the welding is completed, the solder joints can be seen; both processes have different prices. There are many differences. First, the cost of post-welding is low, and the surface is smooth. After the first welding, the cost is higher and it is not easy to rust.
Material: High-quality low-carbon iron wire or steel wire
Uses: Widely used in engineering construction, greenhouse cultivation, flower and wood fencing, livestock cages, egg baskets, storage basket, decoration and industrial supplies.
Characteristics: Excellent corrosion resistance makes it popular in agriculture and aquaculture; Smooth and neat mesh surface, increase the perception, can play a certain decorative effect; Because of the use of high-quality low-carbon wire as raw materials, make it unique pliability that ordinary iron screen does not have, has determined its plasticity in the course of use, thus can be used in deep processing and manufacturing of the hardware craft; The cost of the iron or steel mesh is very low. After the galvanizing, it combines the anti-corrosion and anti-oxidation properties of the high-value material. It is more economical and economical.
Specifications: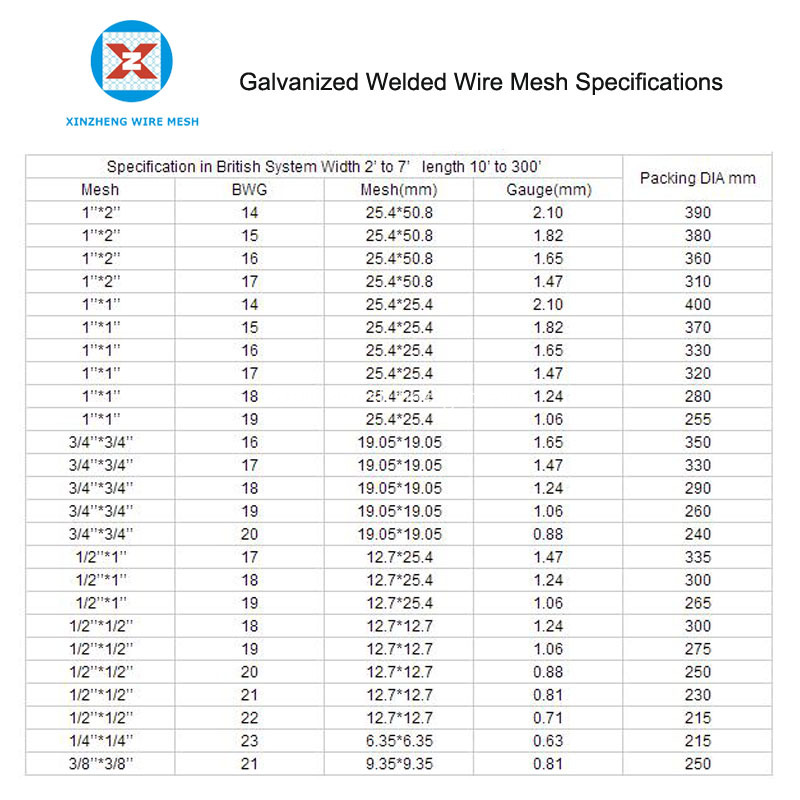 Products Photos: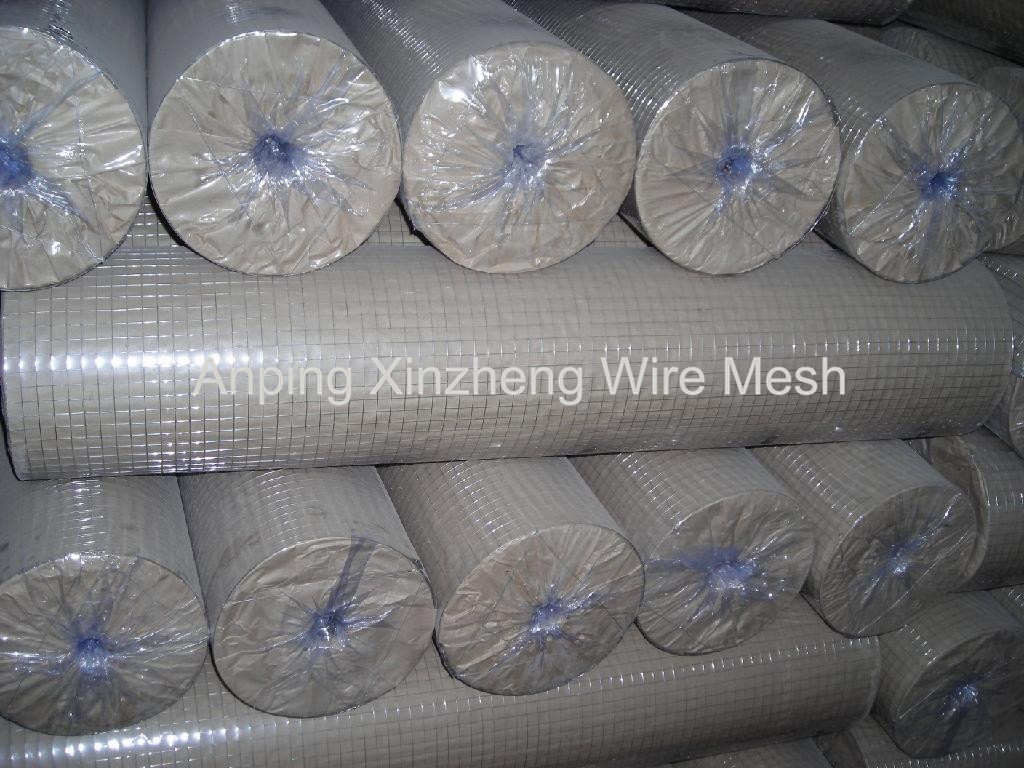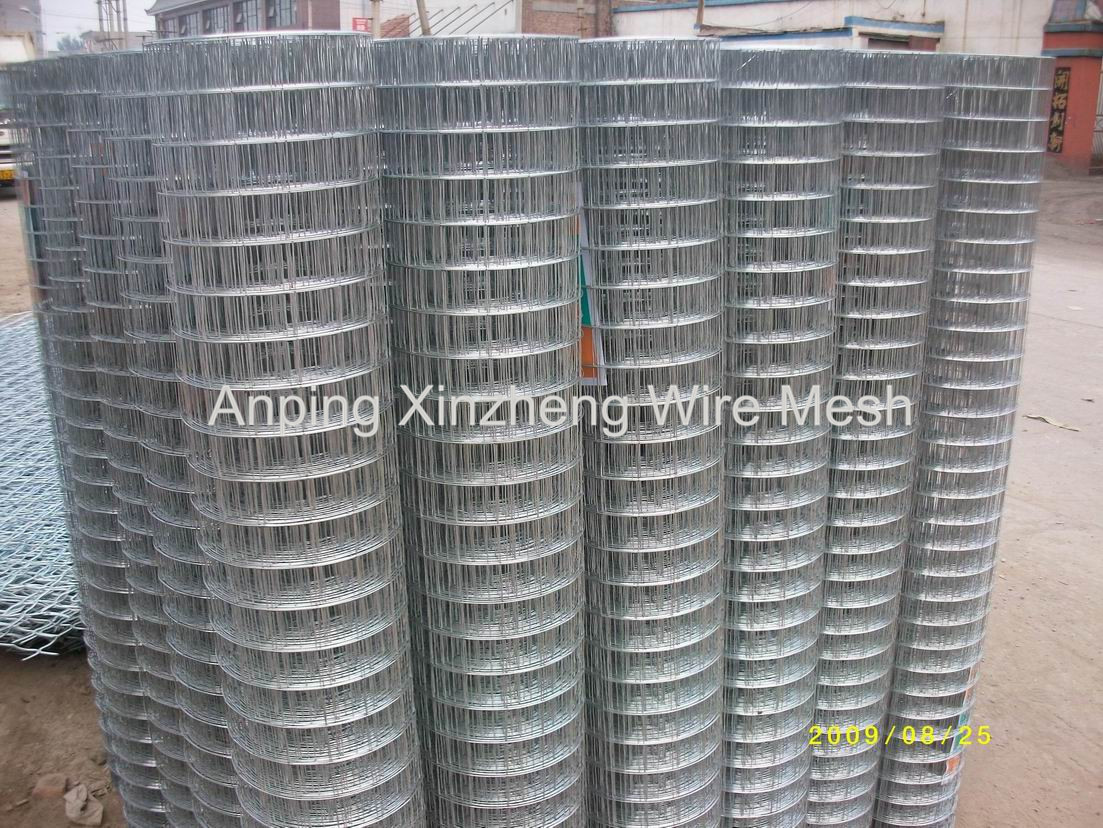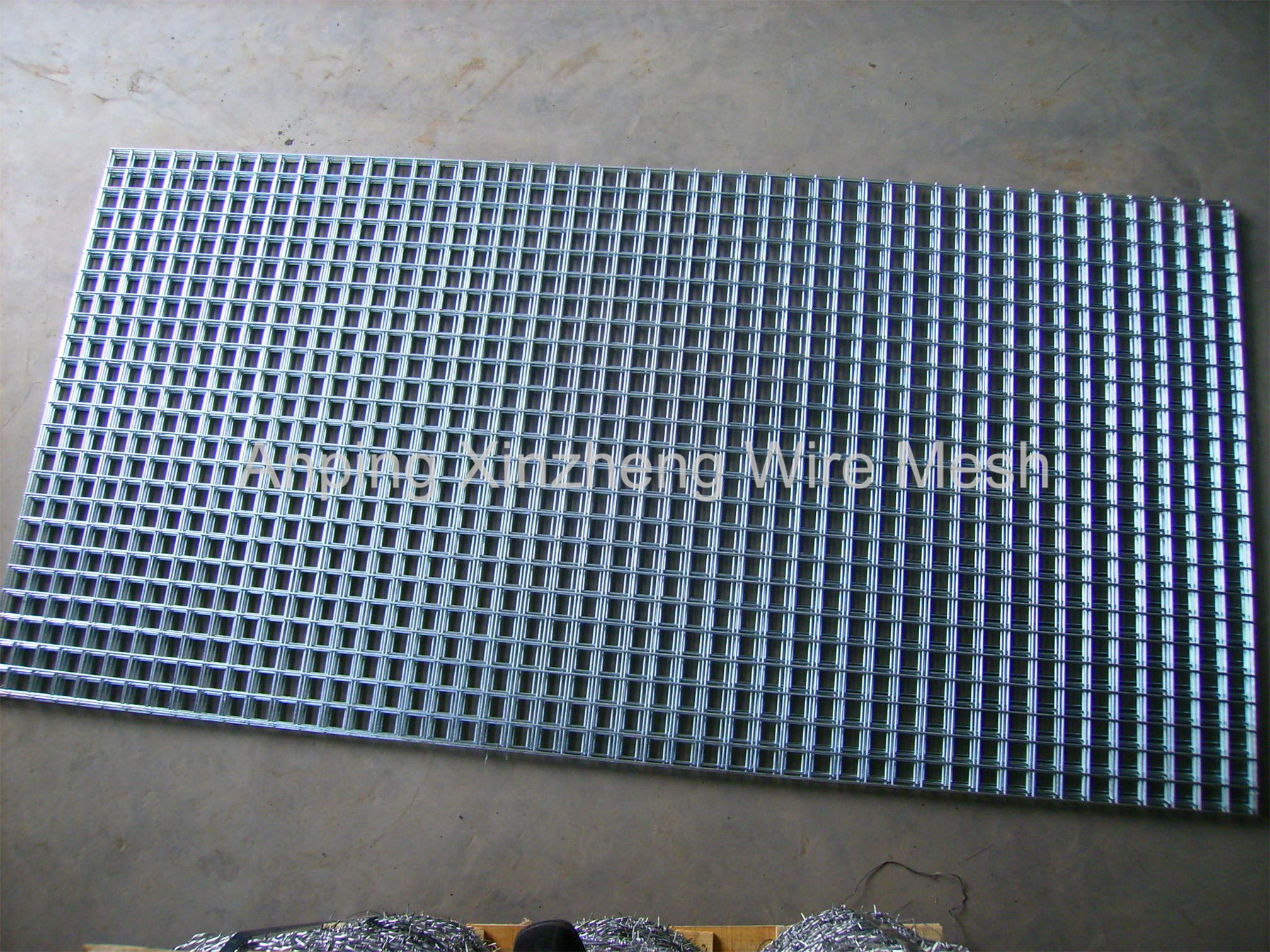 Anping Xinzheng Metal Wire Mesh Co., Ltd can also produce stainless steel wire mesh, perforated metal mesh, expanded metal mesh, filter mesh products, aluminum foil mesh, barbecue wire mesh and so on. If you are interested in our products, just send me a mail, tell me your size requirements, then we can quote you good price.