Product Description
Aluminum Foil Air Filter Mesh
Expanded aluminum foil is a unmatched material manufactured using expanding techniques .
This highly efficient aluminum metal mesh has been proven to perform in a different range of applications. The material is available as coils, cut to small size pieces and formed bespoke components.
Amongst it
s uses, aluminum foil mesh generally is layered into filter panels to catch dust and grease for both internal and external air filtration. The product offers a range of versatile features which have been adapted to suit a range of applications including heat spacers in the automotive industry, anti-explosive products and components for grease air and oil filtration and so on.
Material: Aluminum foil
Feature of Aluminum Foil Air Filter Mesh
1.hole shape:diamond and hexagonal for you choose
2.light and economical
3.used in filter lampblack ,filter element ,handcraft making .window screen substitute
4. Washable and long time service
Specification of Aluminum Foil Air Filter Mesh
1.thickness: 0.3-0.05mm
2.lenght: 1m or more
3.width: 500mm or more.
4.a panel filter usally needs 6-8 layers of corrugated expanded foil.
Photos: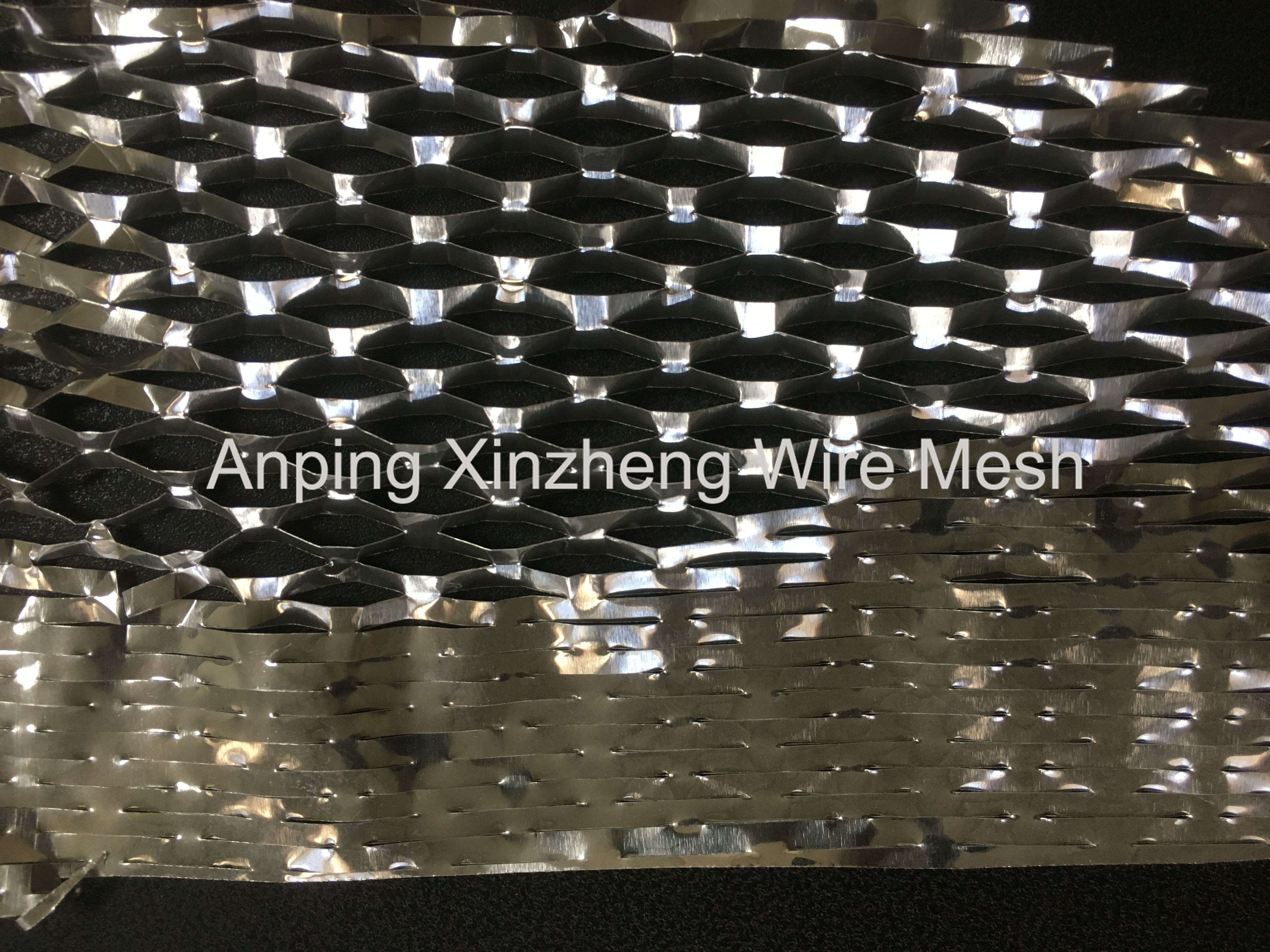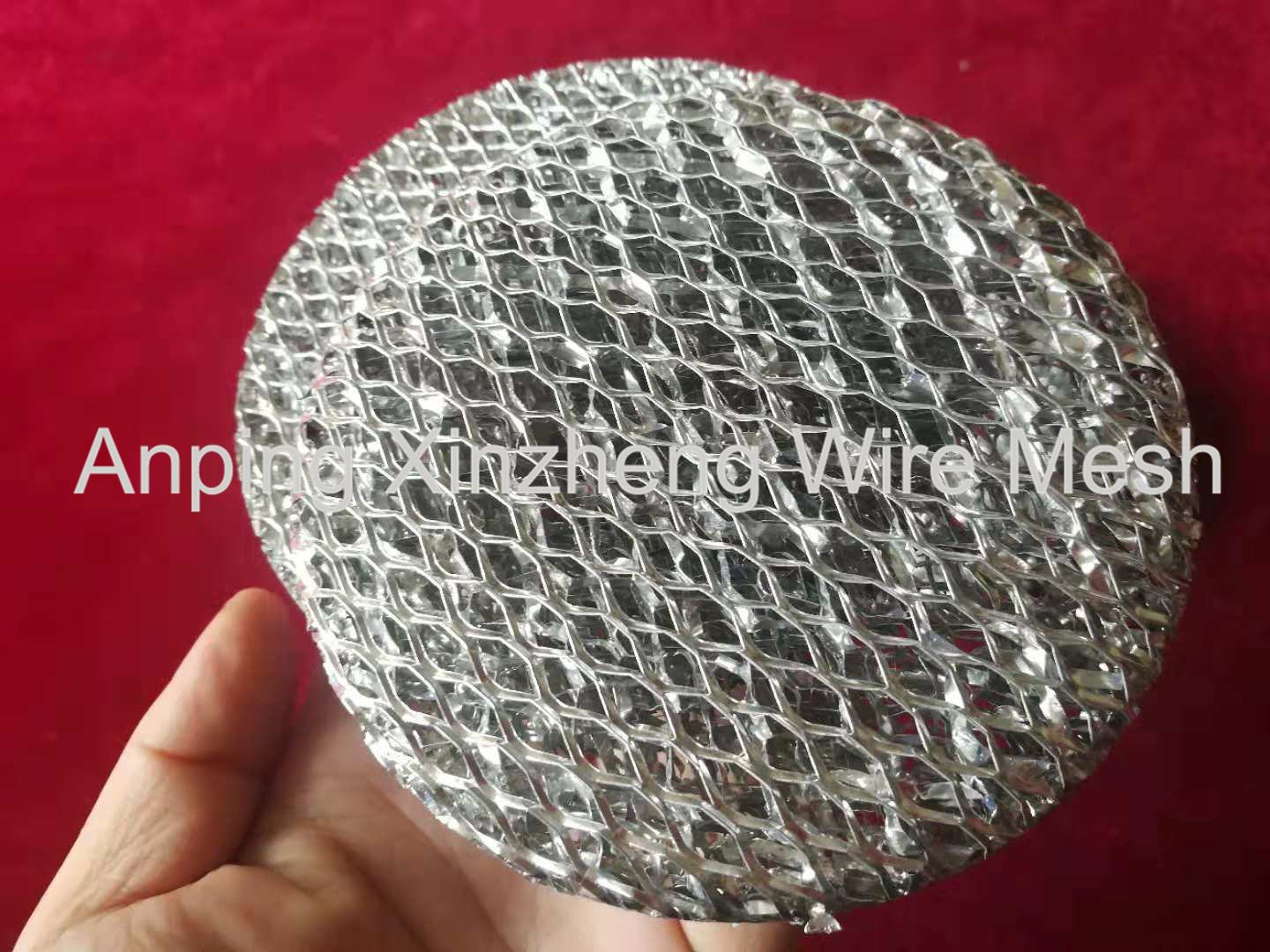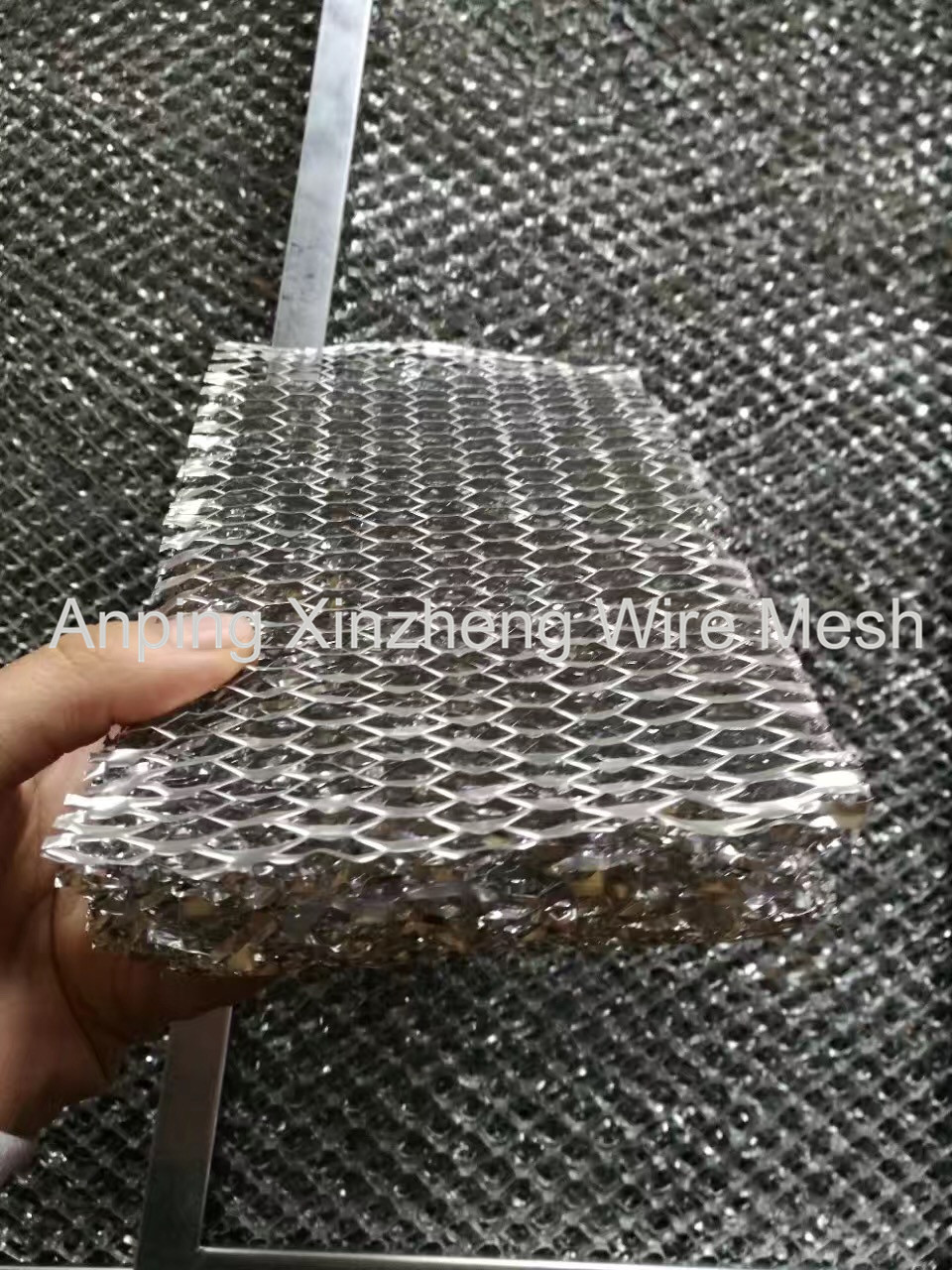 Anping Xinzheng Metal Wire Mesh Co. Ltd can also produce the below products: stainless steel wire mesh, expanded metal mesh, perforated metal mesh, crimped wire mesh, welded wire mesh, stainless steel plain dutch weave mesh, aluminum foil mesh, filter disc, welded wire mesh, barbecue wire mesh, aluminum mesh and other metal wire mesh products. If you need the products, contact us. We can give you competitive price, quality products, and best service.