Product Description
Stainless Steel Security Mesh
Stainless steel security mesh is a new high-end home on the market, suitable for assembly on relatively new high-end doors and windows, to meet the needs of high-end customers.It can not only play the role of anti-insect, but also play the role of anti-theft, and does not affect the appearance.Mesh look and feel: transparent and no dizziness, indoors look like a layer of tinted glass, and the outdoor view to the room is blurred and unclear.The gold steel mesh has good hardness. Because of its high strength, it is fixed on the wall or on the form, and it has a good enough acceptance, and is not afraid of invasion by outsiders.The high-quality mesh is treated by electroscopic painting, which is not afraid of moisture, sun exposure or bad weather.Because it is a crisscross structure and the wire diameter is also 0.8mm, it not only prevents mosquitoes, but also enhances the anti-theft effect.Cooperating with high-quality locks and accessories, this security door and window function is superior and the quality is guaranteed.With this anti-theft door and window, your home is ventilated, breathable, mosquito-free and can not guarantee the thieves can not enter.
Material: SS is the abbreviation of "stainless steel", 316L is stainless steel grade, there are three types of gauze on the market: 304, 316, 316L, 304 contains 8 nickel (Ni), carbon less than 0.08; 316 contains nickel (Ni)10, containing less than 0.08 carbon; 316L containing 12 nickel (Ni), containing less than 0.03 carbon; the lower the carbon content, the more anti-corrosion, the higher the nickel content, the more anti-corrosion.
Specification:
Mesh account: 11 mesh * 0.8 mm, 12 mesh * 0.7 mm, 14 mesh * 0.6 mm, 14 mesh 0.55 mm, 14 mesh 0.5 mm and more similar.
Mesh size: 1500mm*3000mm; 1300mm*2600mm; 1200mm*2000mm; 1200mm*2400mm; 1000*2400mm; 900mm*2000mm; 900mm*2400mm; 750mm*2000mm; 750mm*2400mm, and more other size you need
Color: Our common color is black, white, grey. And those are most popular color. If you need other colors, can be customized.
Features: Strong impact resistance, anti-theft, bulletproof, anti-mosquito. High temperature, flame retardant, high strength, toughness, and bright and beautiful surface, can better increase the air circulation rate and the sunlight.Anti-theft insect net, woven from stainless steel wire, the surface is spray-treated, the color is (black, silver gray and other colors).Concealed on aluminum doors and windows, they are organically integrated into one.The stainless steel mesh is hidden in the window frame, and the aluminum strip is sealed, which is beautiful and generous.Really reflects the anti-theft, insect proof, ventilation and ventilation, trinity.Moreover, the emergency escape is convenient, unobstructed and unobstructed.Easy to clean, as long as a rag can be cleaned very cleanly.Long service life, can be 15-50 years or more.
Applications: Organs, units with higher safety levels - bulletproof
Office, villa, community - anti-theft
Mountainous areas with more mosquitoes, wilderness, suburbs - anti-mosquito
Unified management, residents or business district - beautiful
A damp or dry city - resistant to corrosion and exposure.
Photos: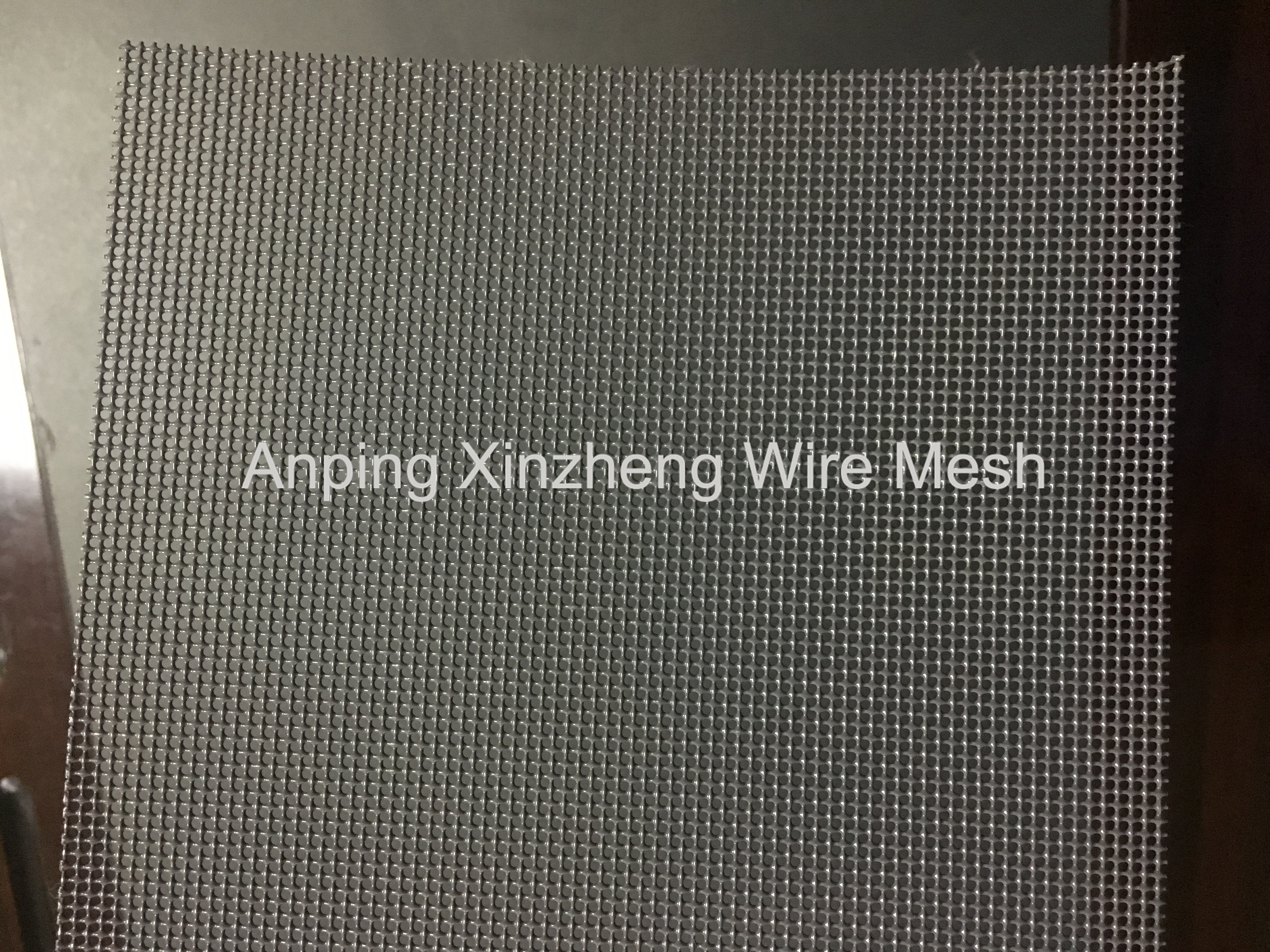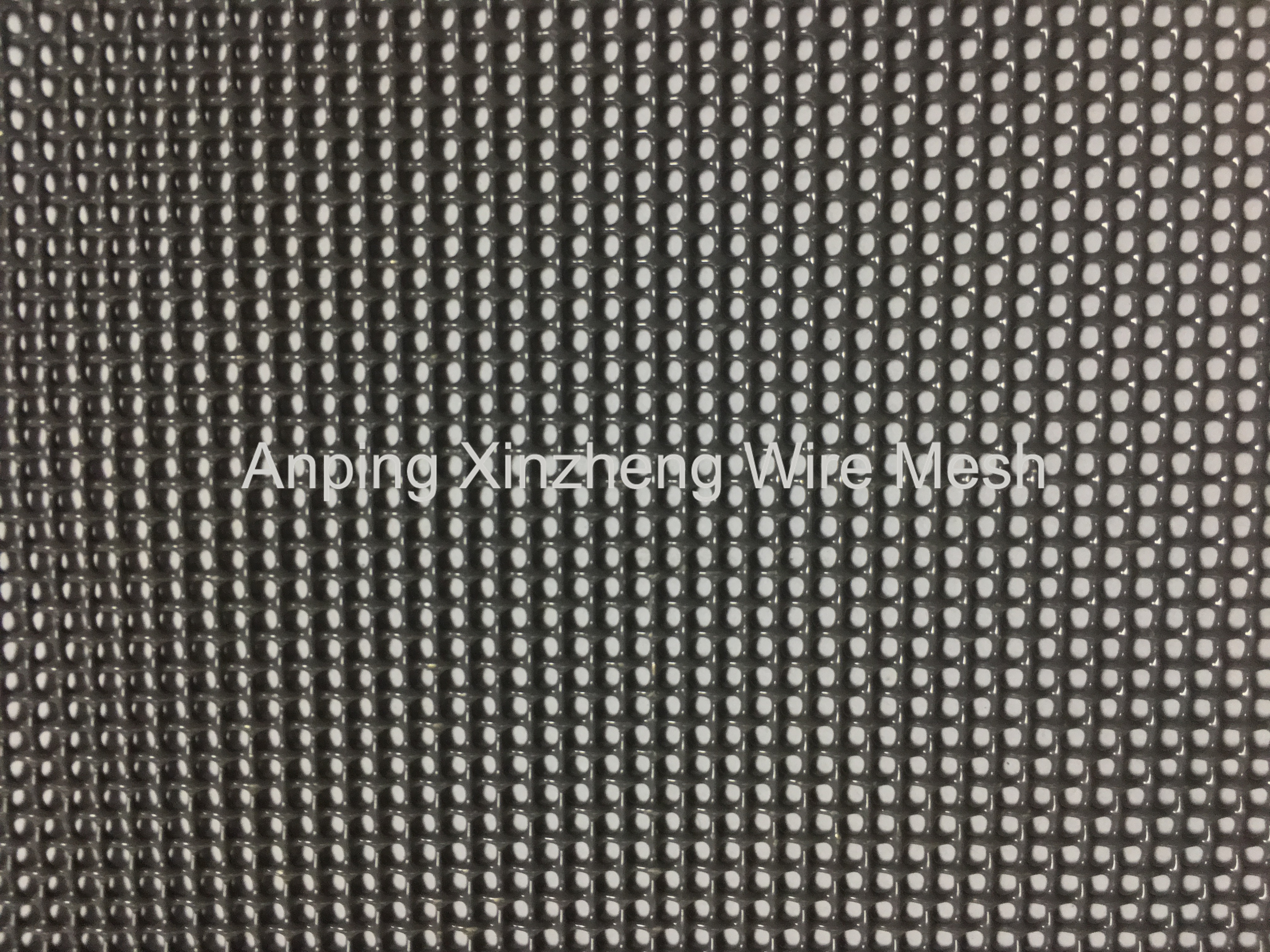 Anping Xinzheng Metal Wire Mesh Co. Ltd can also produce the below products: stainless steel wire mesh, expanded metal mesh, perforated metal mesh, crimped wire mesh, welded wire mesh, stainless steel plain dutch weave mesh, aluminum foil mesh, filter disc, welded wire mesh, barbecue wire mesh, aluminum mesh and other metal wire mesh products. If you need the products, contact us. We can give you competitive price, quality products, and best service.